A rooftop deck is a prized piece of real estate. This sentiment rings particularly true in urban environments, where living space is typically limited. A highly sought-after amenity, rooftop decks make it possible for homeowners or tenants to increase their usable square footage, providing a dedicated outdoor space to soak up some vitamin D, catch up on work emails, or enjoy a cold beverage with family and friends.
When it comes to constructing a rooftop deck that is safe (which should always be the top priority), many project teams are utilizing alternative building materials, like steel. In doing so, they can construct a structurally sound rooftop deck that sidelines many of the safety concerns associated with traditional deck building materials. What's more, project teams can ensure that the rooftop is designed to meet the latest building codes and is within the bounds of city bylaws.
Chicago rooftop deck renovation underscores determining role local building code plays in design and construction process
When Chicago resident Marie Delgavio commissioned a new 1,000-square-foot rooftop deck above her loft, the project team knew that Chicago's Building Code Modernization Ordinance would dictate the deck design and construction process. The landmark ordinance provides a critical framework to keep buildings as safe as possible while promoting forward-thinking design and construction practices. Most pertinent to Marie's rooftop deck renovation were the code revisions to Chapter 15-8, Section 510, which require all roof structures (on any building exceeding 55 feet in height) to be constructed with and supported by noncombustible building materials.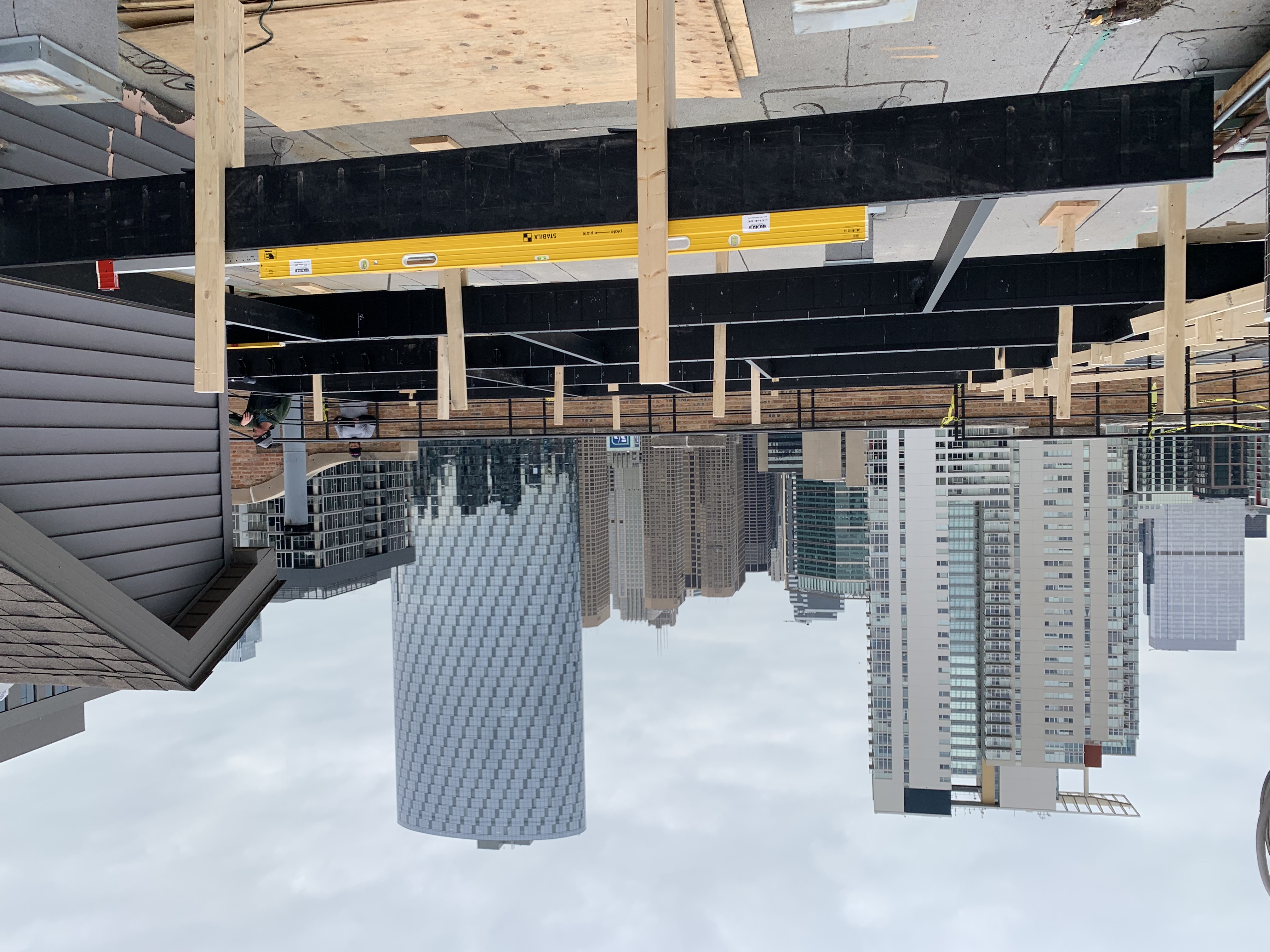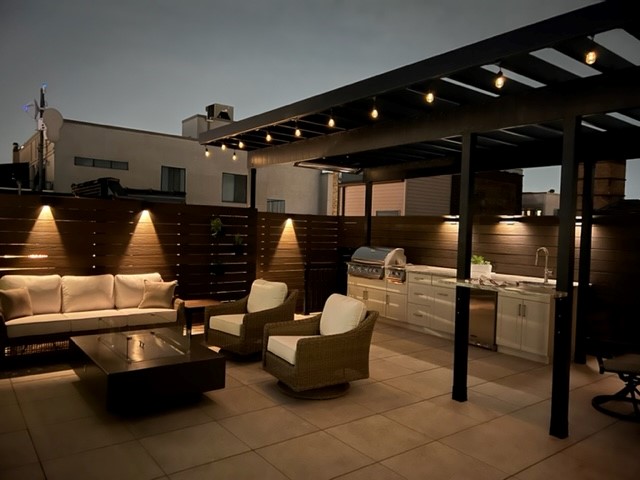 Steel framing is the code-compliant, lasting alternative to lumber
Needing a code-compliant deck framing solution (an old-school wood frame holds a huge combustion risk), Marie's project team turned to Evolution steel deck framing from Fortress Building Products. A fire-smart system, Fortress® Evolution received a Class A designation through Intertek, which is the best fire rating a building material or product can receive. What's more, the crew members tasked with installing the noncombustible framing system on the roof were able to do so easily. No additional tools or special industry knowledge required, the installation process was intuitive and similar to that of installing a wood frame deck.
Leveraging the proven performance of steel, Evolution can sidestep common safety issues that plague wood frame decks, such as deterioration after long-term exposure to moisture and warping as a result of extreme changes in temperature. In application, the steel frame profiles will remain straight and true over time. This makes for an enduring, dimensionally stable deck framing solution that keeps the surface material flat and smooth underfoot.
Incredibly strong, Evolution's steel profiles are also engineered to handle the weight of Marie's fully equipped outdoor kitchen and ample outdoor seating configurations. A powder-coated finish provides improved corrosion resistance and UV protection. This enhanced durability means that the rooftop deck will retain its strength and beauty even after long-term exposure to Chicago's notoriously harsh winters and direct sunlight in the summer. For Marie's peace of mind, the low-maintenance framing solution is also backed by a 25-year limited manufacturer warranty.
Can't get enough rooftop living? Check out these blog titles for more rooftop deck design ideas:
4 Elements to Consider When Building a Rooftop Deck
Multi-Level Decks: Considerations for Building Safe and Secure Elevated Decks