Deck railing, once an afterthought for some homeowners, have become a primary focus in outdoor living projects, reports Building Products Digest in its feature story on the 10 hottest trends in deck railings. This shift in priorities makes sense. Many of us are paying close attention to these types of finishing details because we want our outdoor living space to complement our home's exterior—creating a truly seamless design aesthetic. And with so many styles and materials to choose from, it's never been easier to elevate your deck design and in turn, your home's look and feel.
To help streamline your search for the right railing material for your outdoor living space, here are four on-trend deck railing options.
Traditional wood railing delivers charm, rustic aesthetic
It's hard to ignore the appeal of a rustic wood deck railing. The traditional railing option can help you create a look that channels all the charm of a classic Americana cabin or farmhouse. But there's one problem. Like all wood products in outdoor applications, wood railing will eventually deteriorate after long-term exposure to the elements. The result is a short-lived deck railing that is neither structurally safe nor attractive to look at.
Cable railing offers recede-from-sight lines without sacrificing security
For a high-design railing option that delivers lasting style and performance, consider a cable railing system. Typically made from durable materials such as steel or aluminum (Fortress Building Products uses enduring 316 marine grade stainless steel cables), cable railing delivers sleek, minimal sightlines without compromising safety. What's more, select brands offer pre-tensioned cable infill panels, so any concerns about the difficulty of installation are a thing of the past. This level of innovation will minimize wear and tear to the posts (a result of regular tightening) while significantly reducing the amount of time you spend on routine deck maintenance.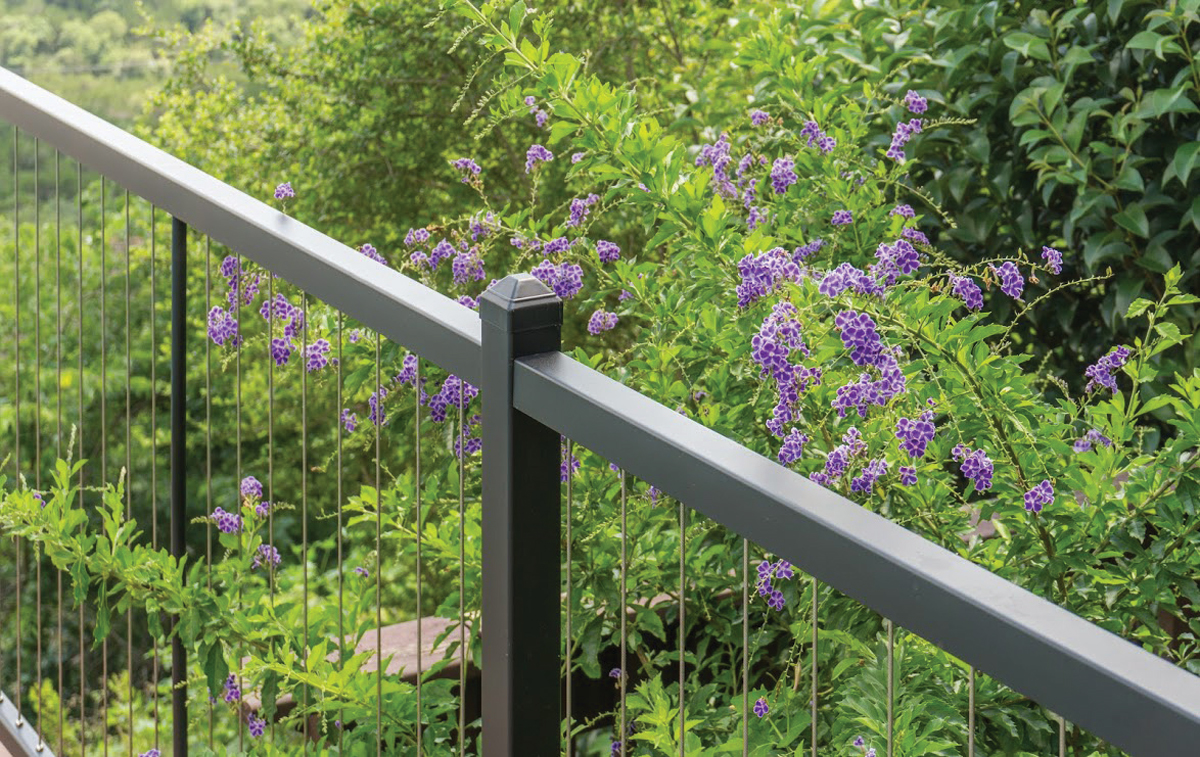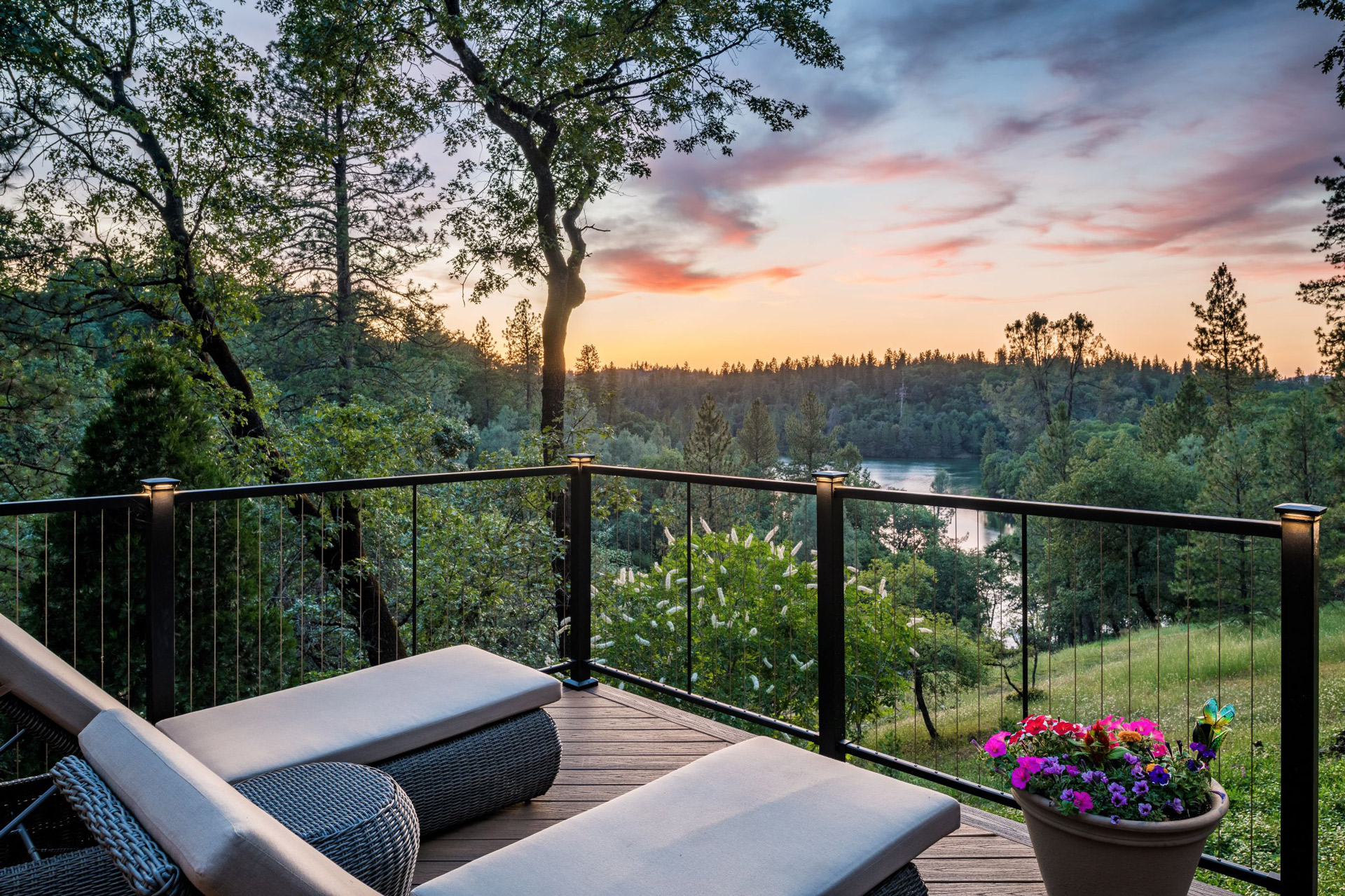 Versatile metal railing options serve up enhanced performance and lasting style
Metal railing is another on-trend option that delivers a sought-after combination of form and function. Offering enhanced resistance to the damaging effects of weathering, steel and aluminum railing will sidestep issues associated with moisture absorption, one of the most common explanations for the disintegration of traditional wood railing (like mentioned early on). What's more, the pre-welded nature of a modern metal railing will maximize system strength and rigidity, ensuring that family and friends are safe while spending time on your deck.
For a metal deck railing that satisfies your design-oriented preferences, consider Fe²⁶ Axis horizontal steel railing from Fortress Building Products, which combines the proven performance of steel with a cool, sought-after contemporary design. The horizontal panels create the illusion of a larger outdoor space, visually expanding the width of a deck (a sought-after quality in urban environments where space is limited). Incredibly versatile, Fe²⁶ Axis can also be installed inside your home to support a seamless design aesthetic between indoor and outdoor living spaces.
Glass railing can safely enclose a deck while maintaining an unobstructed view
If you're lucky enough to have a waterfront home or a picturesque landscape beyond the edge of your deck, glass railing might be a great option. The transparent glass panels provide the corralling functionality and safety that you want from a railing without obstructing your view. Because select brands have developed "drop-in" style glass panels and balusters, installing glass railing is quick and easy.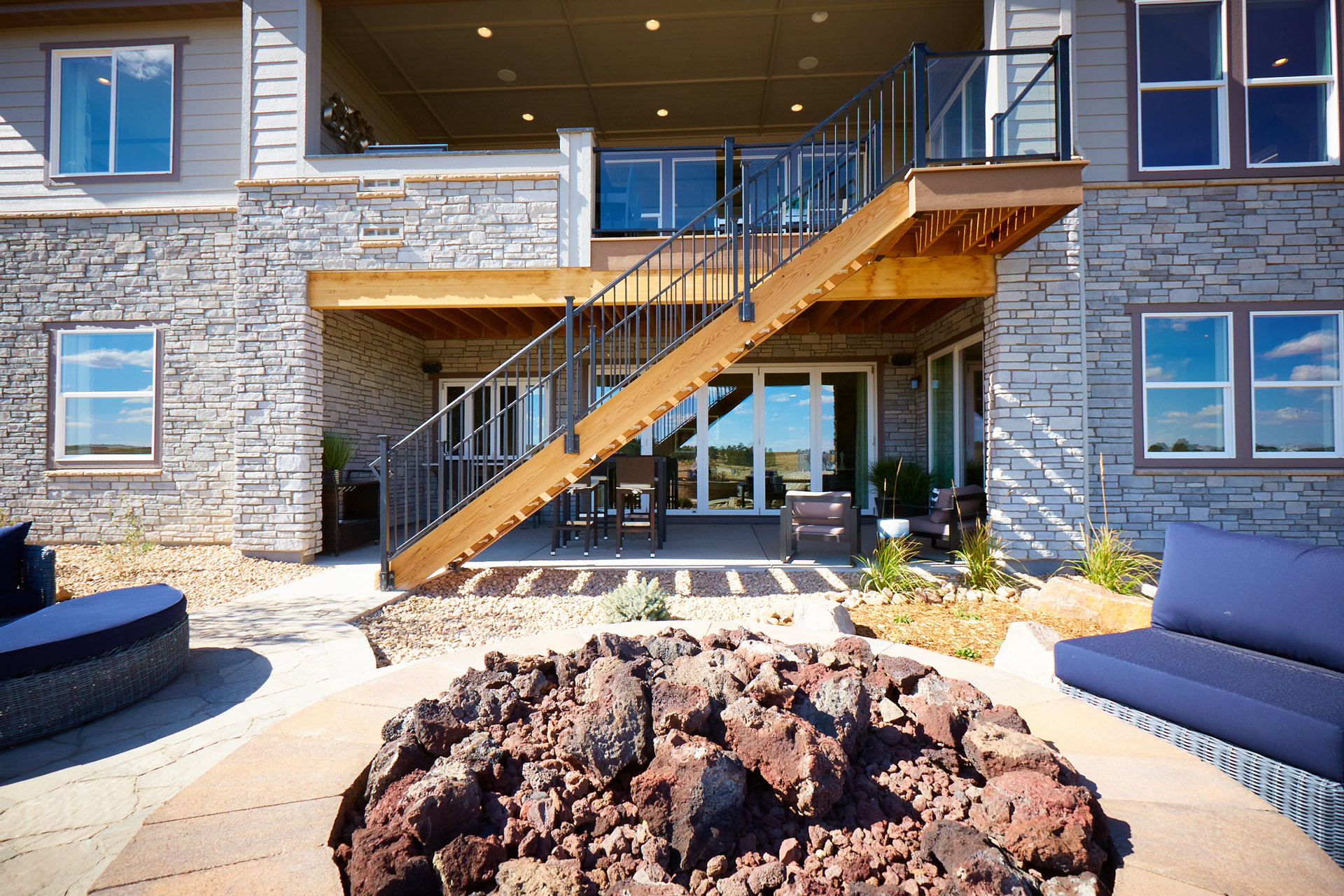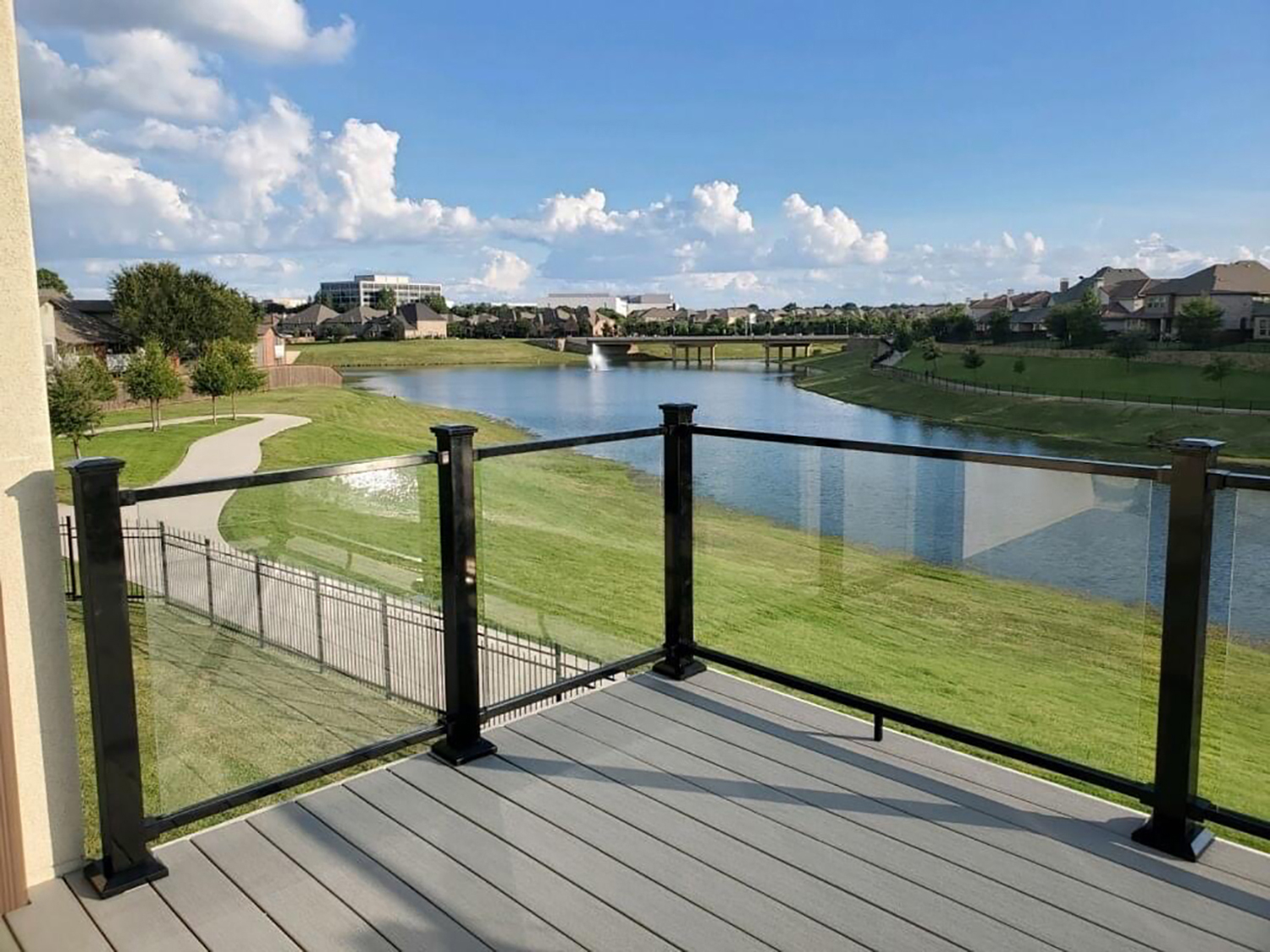 Whether you prefer cable, metal or glass railing—we've got you covered. Visit our Where to Buy page and take your deck railing to a new level.