Eco-friendly and sustainability are not just trending catchphrases—the appeal of "green" living is only growing. After all, pressing issues such as climate change are high priorities for many, particularly Millennials and Gen Z homeowners. This recasting of priorities (a shift that extends to both indoor and outdoor spaces) has prompted many do-it-yourselfers to choose eco-friendly materials for their outdoor home improvement projects.
Wood-alternative railing materials like steel and aluminum are one such "green" option. Not only are railings made from materials like steel and aluminum more environmentally friendly, but they also serve up premium performance qualities and big style points. This makes it possible for homeowners to make a responsible purchase without compromising on their vision for their outdoor living space.
Sustainable metal railing options provide high performance, low maintenance qualities
One of the primary indicators of "eco-friendliness" is whether a product is made from recycled materials. A sustainable option, railing made from steel is recycled and fully recyclable. Further, steel is an incredibly durable material, offering enhanced resistance to the damaging effects of weathering. As a result, steel railing systems can stand strong for many years without needing to be replaced. This is in stark contrast to wood-based products, which will deteriorate in outdoor applications after just a few years of exposure to the elements.
In addition to steel's durability, the environmental cost of its upkeep is minimal. The same goes for aluminum. Long-lasting metal railings do not need the harsh chemicals that traditional wood deck railing requires during routine deck maintenance. Homeowners can simply wash a metal railing with soap and warm water and dry with a soft towel. This not only keeps insecticides, stains and fungicides from entering neighboring ecosystems, but also ensures these railings can be recycled at the end of their service life.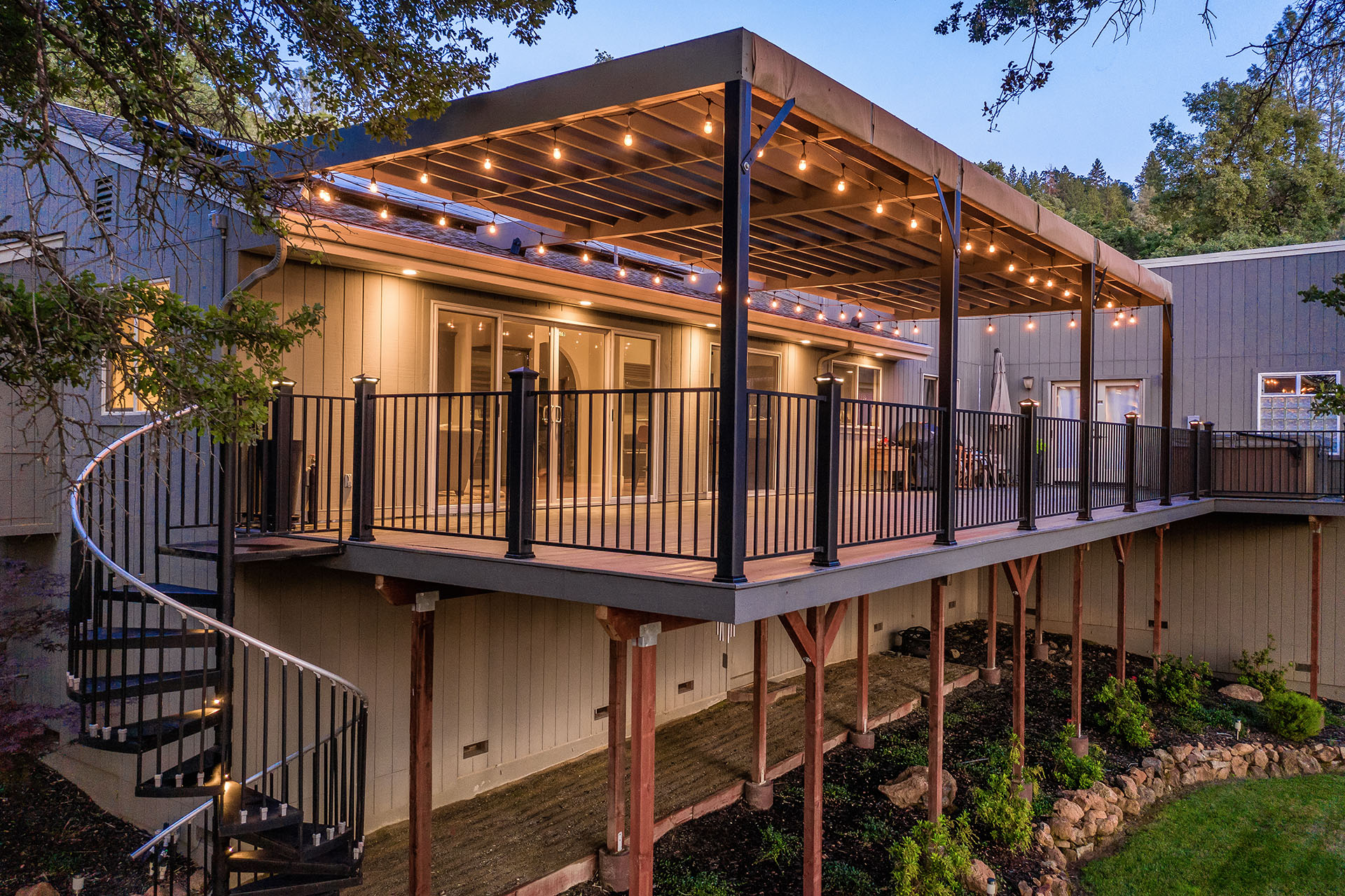 Sustainable cable railing systems meet homeowners' design-oriented preferences
For an eco-friendly, high-design metal railing option, homeowners can consider a contemporary steel cable railing system from Fortress Building Products. The outdoor building products manufacturer uses enduring 316 marine grade stainless steel cables to deliver sleek, minimal sightlines (whether oriented vertically or horizontally) without compromising strength or security. And because Fortress® offers panelized cable railing infills with pre-attached brackets on posts, concerns about the level of difficulty of the installation process is a thing of the past. What's more, this level of innovation will also minimize wear and tear to the posts (a result of regular tightening) while significantly reducing the amount of time homeowners spend on routine deck maintenance.
Take your railing to a new level
Fortress is fueled by the principle that when the world is a better place, we all win. Putting that into action means offering an arsenal of wood-alternative railing systems that deliver a low environmental impact. In turn, homeowners can create beautiful and sustainable outdoor living spaces to enjoy for years to come. To find an eco-friendly railing that's right for your next home improvement project, visit our products page.