When it comes to outdoor upgrades, the latest U.S. Houzz home renovation study reports that homeowners continue to prioritize decks over any other outdoor structure, including trendy "she" sheds, plunge pools and built-in kitchens. We aren't surprised! After all, a well-executed deck makes it possible to extend usable living space outdoors.
When it comes to selecting which types of deck building materials and products to use, qualities like functionality, aesthetics and sustainability are at the top of the list of criteria. Composite decking, particularly a capped bamboo-plastic composite, is one such option that can check off every box. Thanks to advanced manufacturing processes, composite decking is now able to successfully emulate the sought-after look of wood, but isn't prone to warping, cracking, fading or deteriorating over time. Because they're engineered to provide unmatched durability and moisture resistance, composite deck boards can last for decades without the use of harsh chemicals, which translates to a more environmentally friendly product.
Of course, surface boards are just one part of the deck building equation. To ensure a lasting deck structure that serves up performance and style, it's also important to have a plan for your deck hardware and deck framing material. Here are a few key considerations to write down.
Attaching composite decking to the deck's substructure
When it comes to framing a composite deck, surface fastening is one of the most common ways to anchor composite boards to the deck's substructure. We recommend using composite or stainless-steel screws. But if not done well—perhaps a screw is driven in too far or not far enough—you risk the integrity of the deck board. While composite decking is engineered to sidestep issues associated with water absorption, the incorrectly installed screw penetrating the cap could open a potential path for moisture to seep through. However, even when screws have been installed perfectly, the finished deck will not have a clean, uniform appearance. You will still be able to see the screw heads, and over time they could pop up above the deck surface. Not only does this look unattractive, but it also makes for an unsafe surface for bare feet to walk on.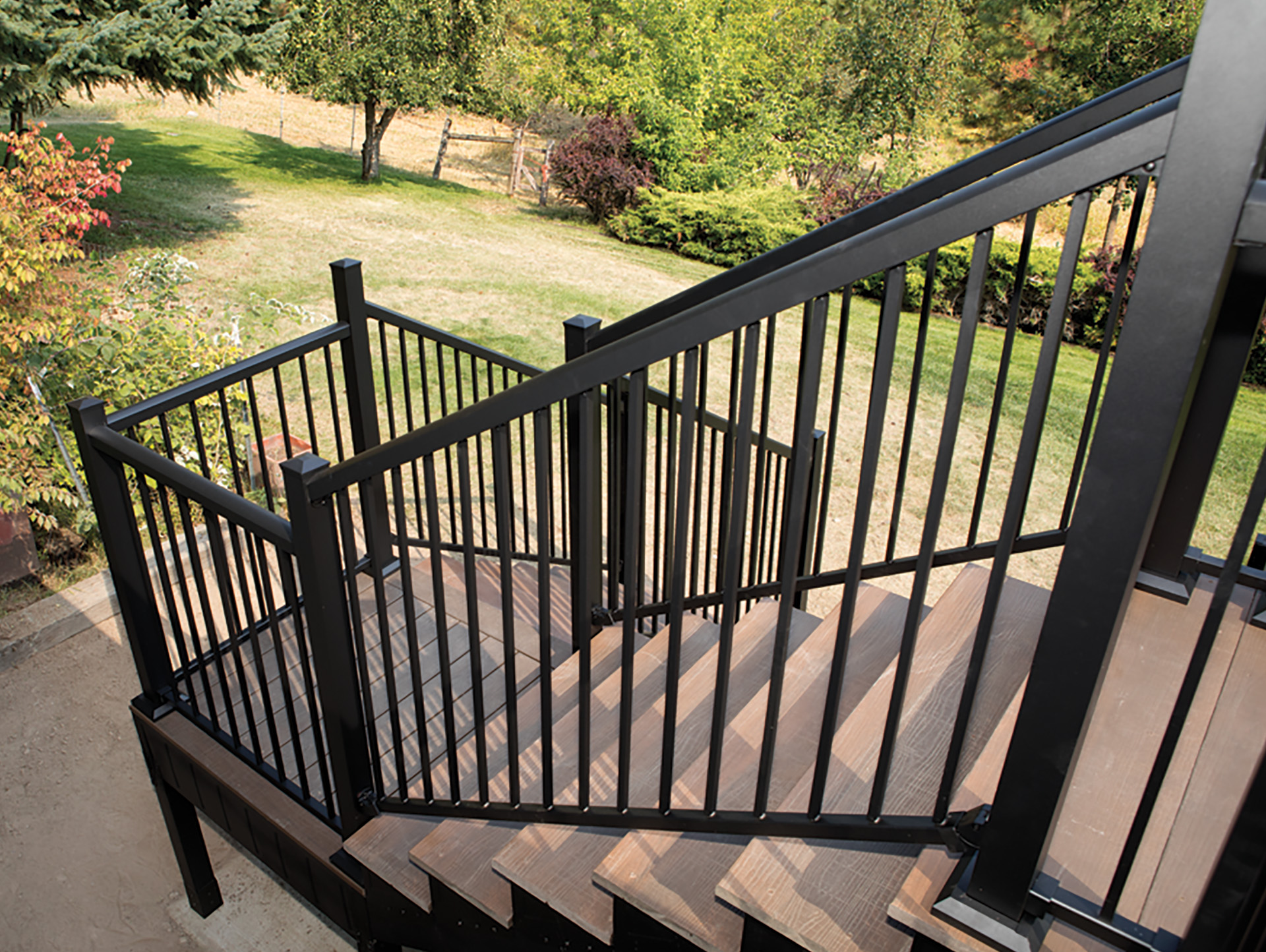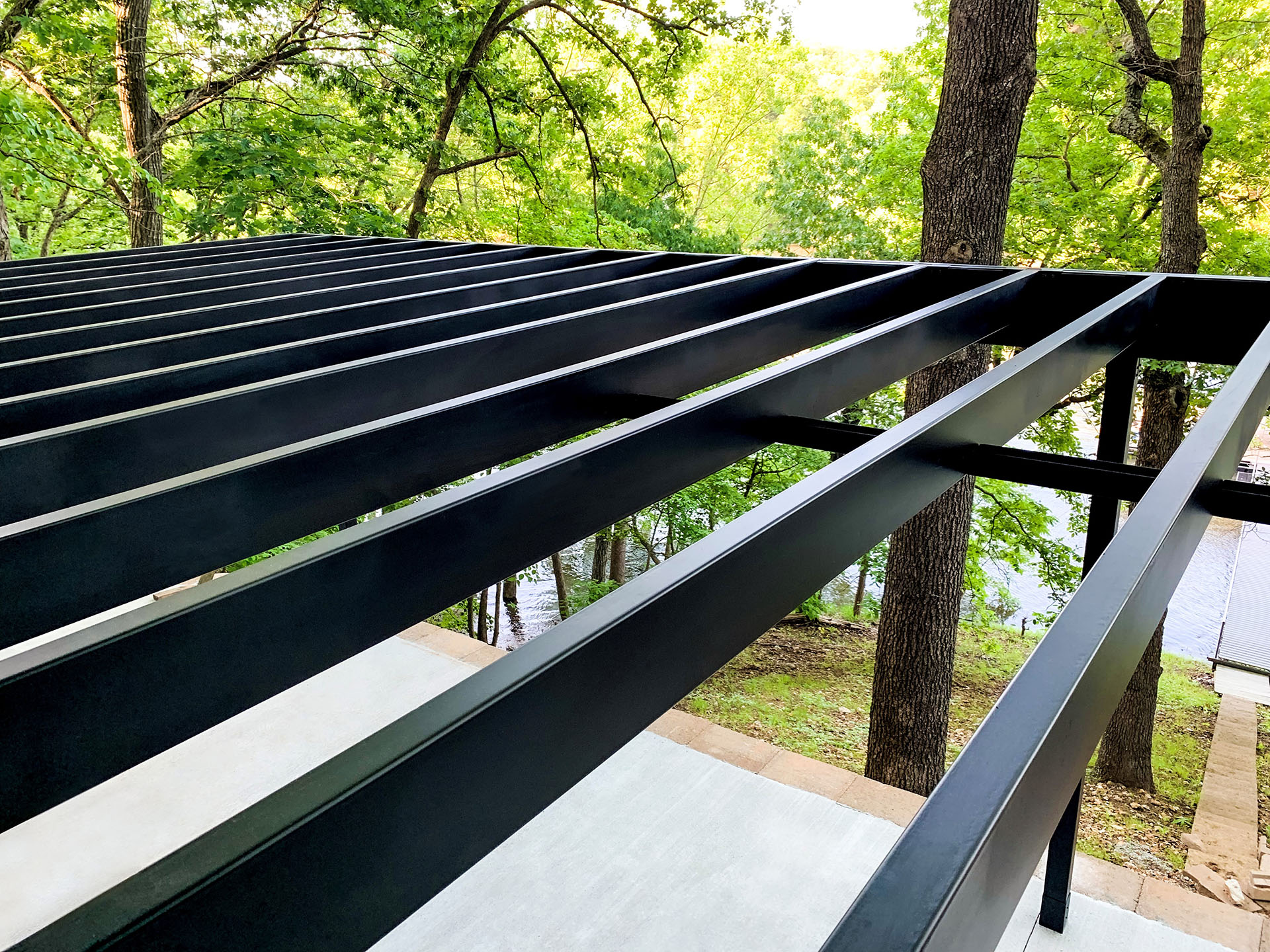 Using a hidden deck fastener system
To sideline these risks, we recommend installing surface boards using a hidden fastener system. A hidden fastener system holds boards securely to the deck frame without requiring hardware to enter the board. The result is a smooth deck surface.
The one disadvantage of hidden fastener systems is that if a board is damaged, replacing it may require cutting out the board or removing the entire sequence of boards. To address this issue, Fortress Building Products offers a specialized fastener system. The system is designed around a hidden clip that can be extracted through the space between the installed boards, which makes replacing a single damaged board quick and easy.
Framing a composite deck with durable and stable steel
With today's composite decking designed to last for several decades, you need a wood-alternative deck framing material that can match the longevity of your surface boards. Steel is up to the challenge. An incredibly durable building material, steel can eliminate issues that commonly plague wood frame decks, such as deterioration after long-term exposure to moisture and warping as a result of extreme changes in temperature. In application, the steel frame profiles will remain straight and true over time. This makes for an enduring, dimensionally stable deck framing solution that keeps the surface boards flat and smooth underfoot.
You can further guarantee the integrity of your build by looking to a ready-to-assemble steel deck framing assembly, like Evolution from Fortress Building Products. The comprehensive framing system includes an intuitive ledger and convenient joist lengths for an installation process similar to lumber. If you have ever framed a deck with wood or framed a wall with steel studs and track, you will feel confident constructing a steel frame deck (even on curves).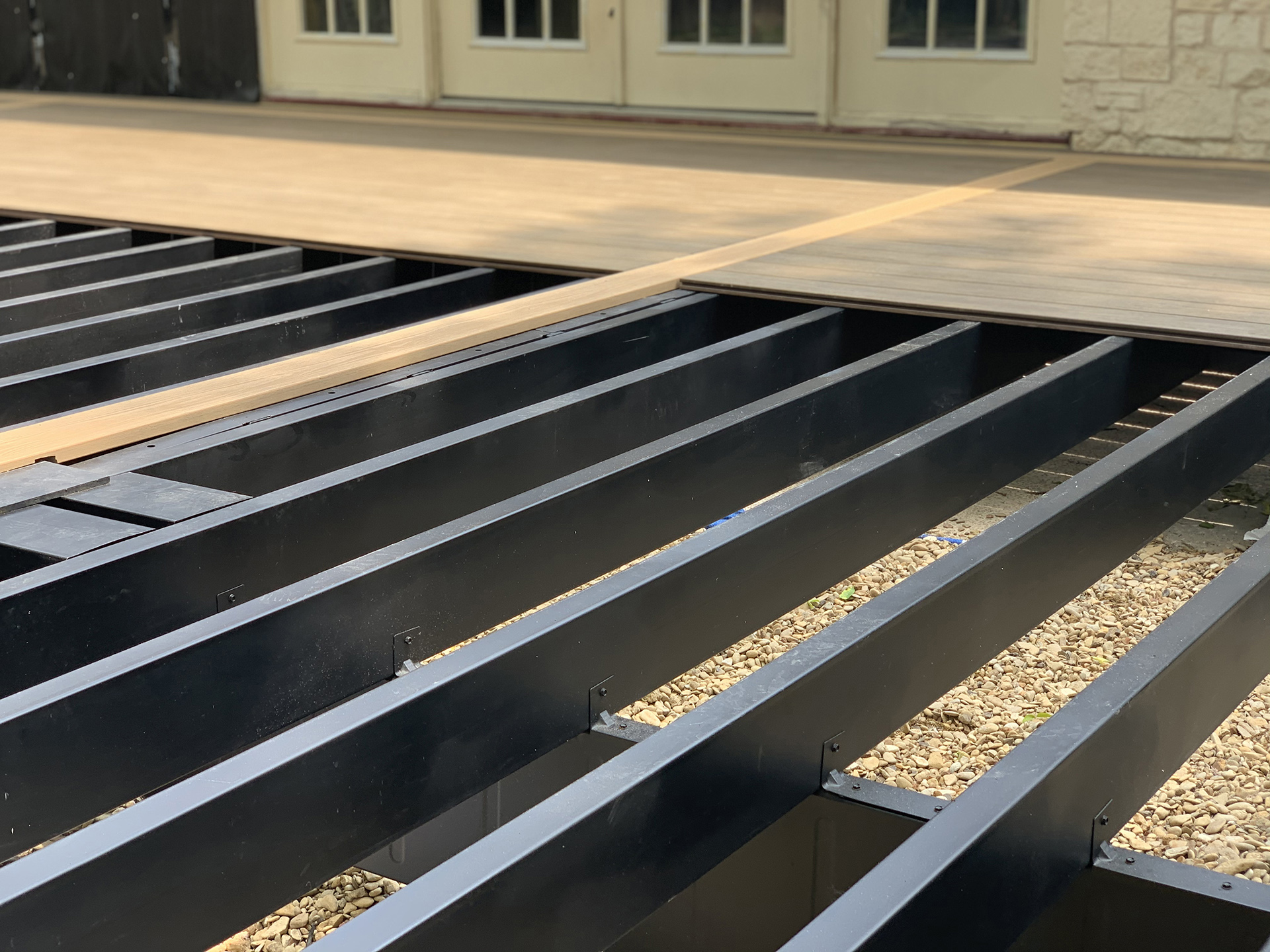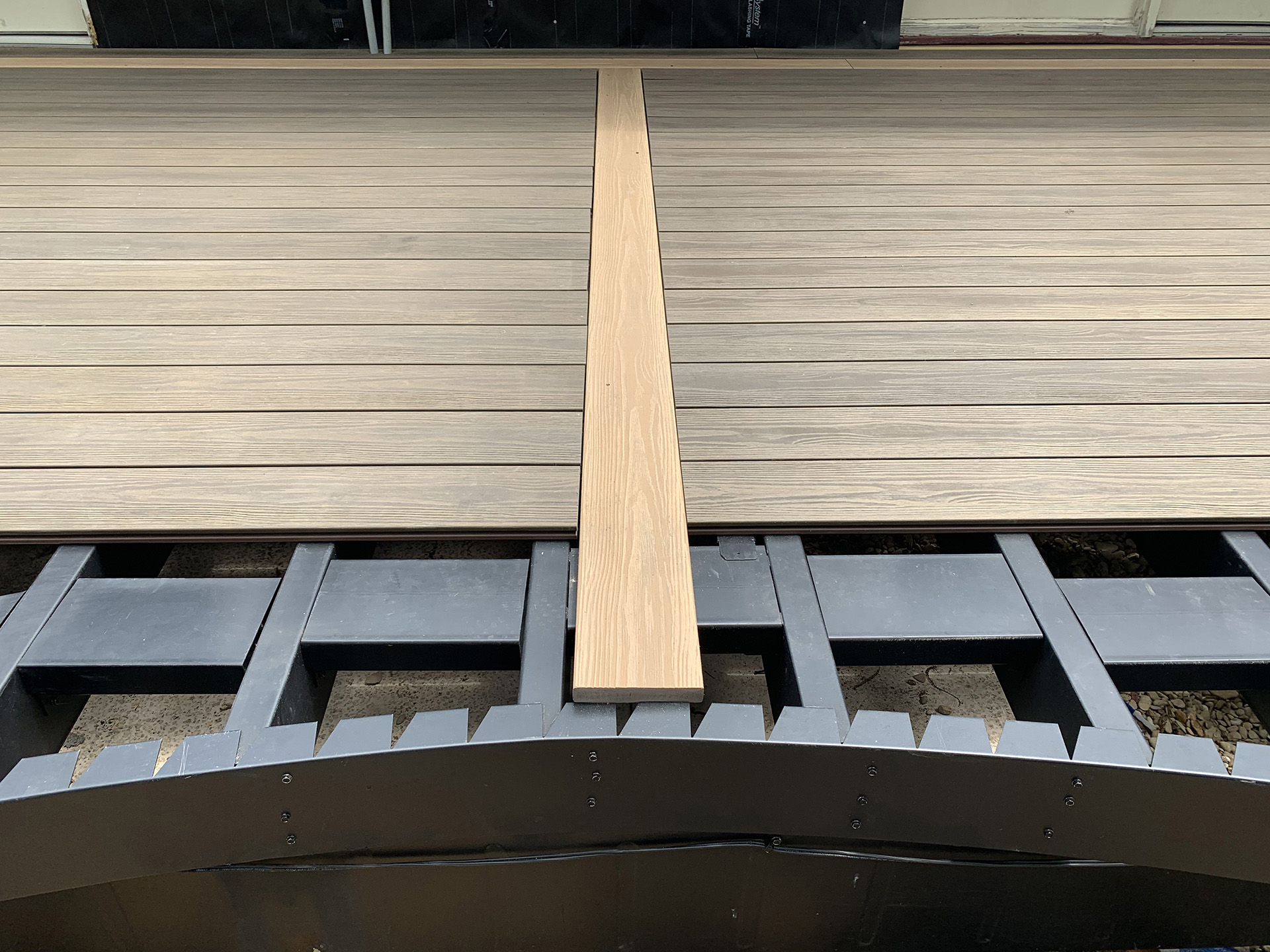 Learn more about framing a composite deck
Ready to build a bigger, better and safer deck? Before you get started, tune in to this episode of "Around the House NW" to learn more about deck building with steel from the experts at Fortress Building Products.