Deck Frame Considerations for Today's Bigger and Better Outdoor Living Spaces
Every year, the North American Deck and Railing Association (NADRA) recognizes outstanding outdoor living projects that redefine the American backyard. Look at the winning entries of NADRA's 2022 National+ Deck Competition, and it's clear that today's homeowners are commissioning bigger and better decks complete with luxe outdoor kitchens, pergolas, hot tubs and designated zones for entertaining. Anything but "standard," the award-winning projects capture the most prominent trends in outdoor home improvement and deck design.
With homeowners putting increasingly large loads on their deck, it's more important than ever to consider what type of deck frame is up for the job. An ideal deck framing material for today's larger-than-life outdoor spaces, homeowners can count on steel to deliver unmatched strength, stability and safety.
Strength of steel deck frame makes it possible to achieve greater spans between supports
The ultimate yield strength of steel measures approximately 10 times greater than wood. With this kind of strength, steel profiles can handle significantly greater loads than lumber. Homeowners can support the deck they have always dreamed of, complete with sought-after amenities. There is no reason to fear the added weight of these amenities will result in premature deck failure. To provide some prospective, steel frame decks can handle 50 to 200-psf live load (building code requires that a residential deck support 40-psf live load). Steel's capacity for load bearing weight has a direct correlation with its ability to provide greater spans. For example, Fortress Building Products engineered a steel joist that can span up to 20 feet between supports. This means that fewer posts are required, which frees up more usable space underneath an upper-level deck.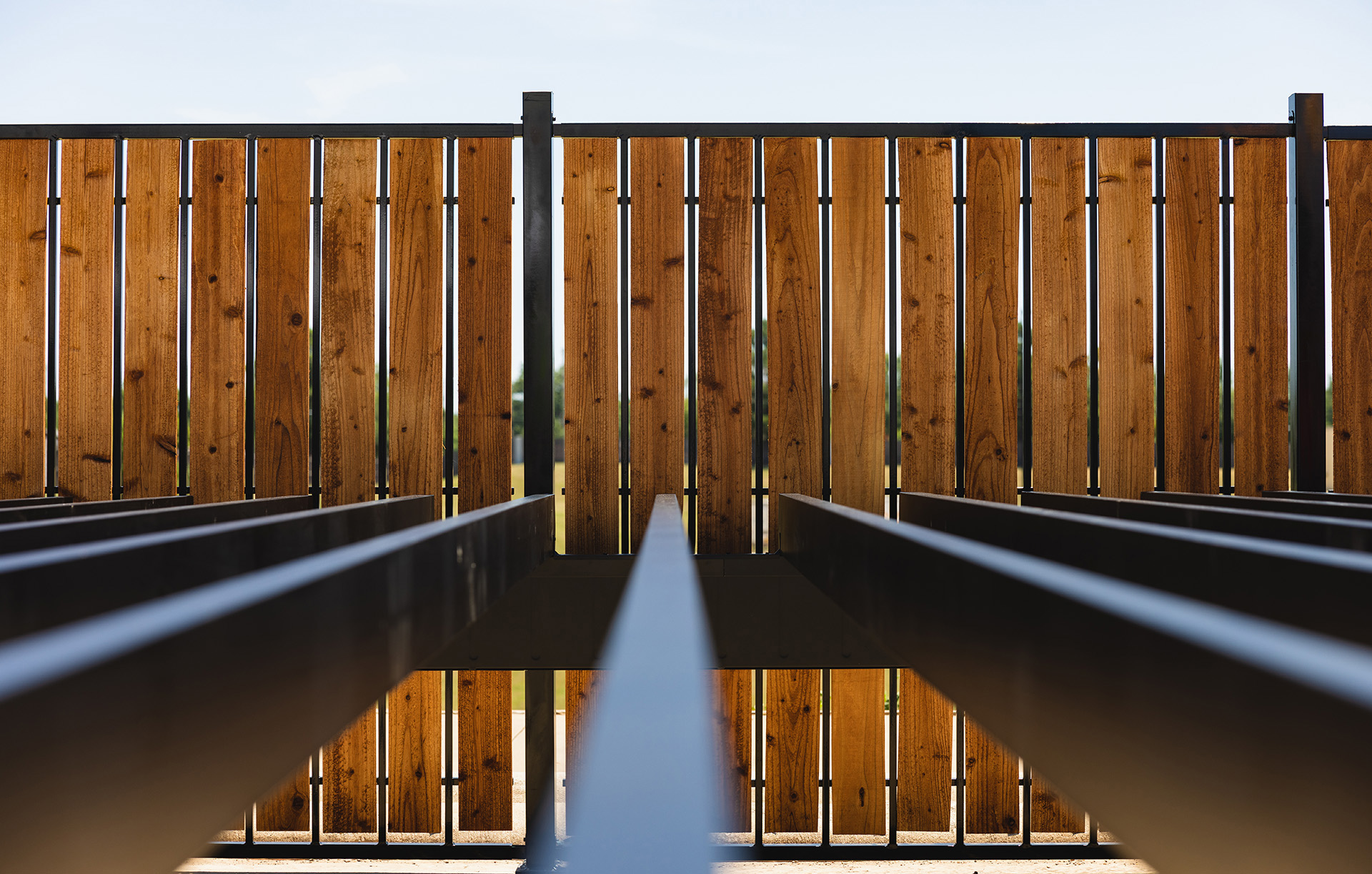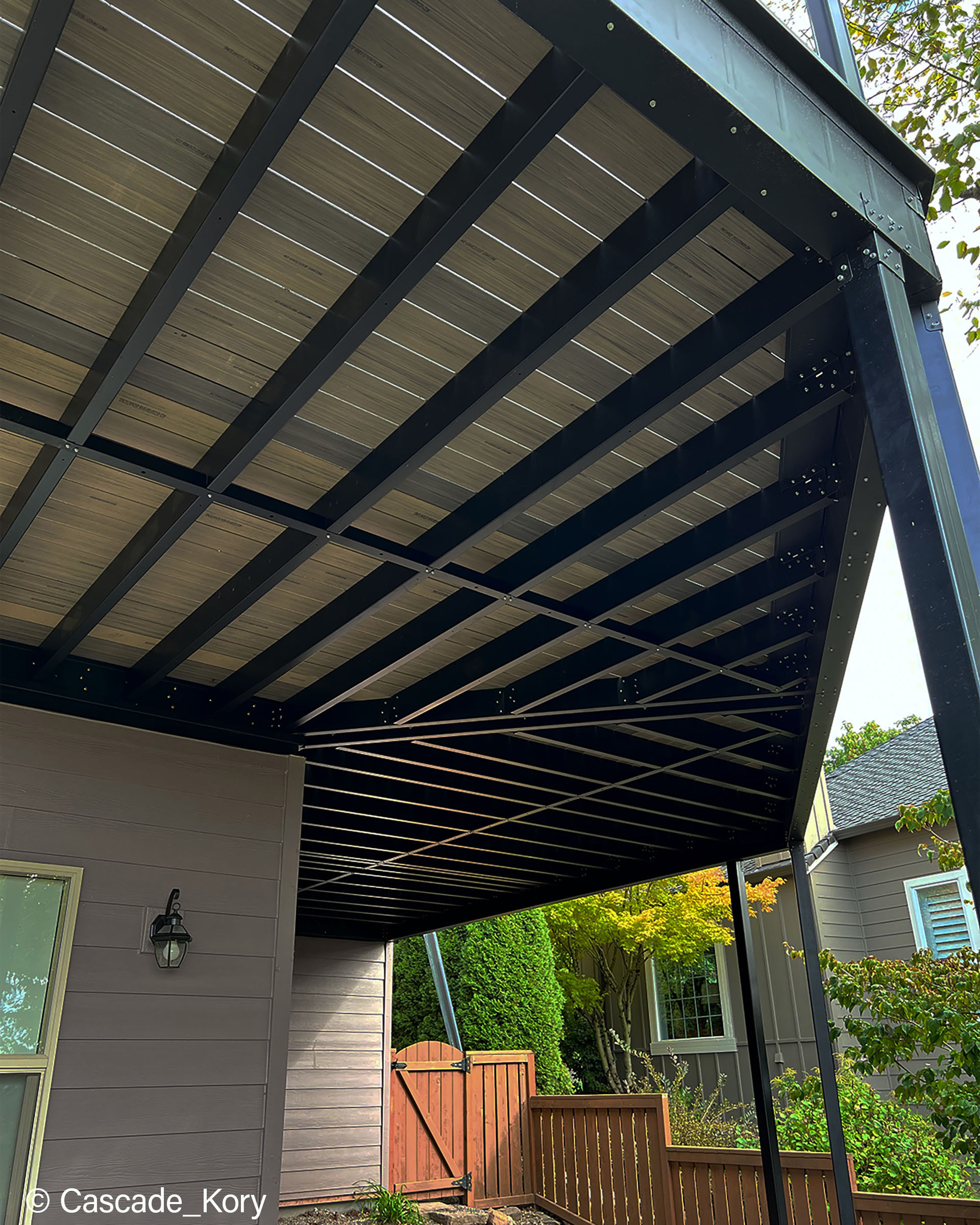 Durable steel can sideline issues that plague traditional wood deck frames
Strength is only half of the equation when it comes to building a supersized deck and outdoor living space. After all, why make this large investment if the deck is just going to fail in a few years? With steel, homeowners can have peace of mind in the long-term structural integrity of their deck. Steel is resistant to most tangible threats, including rot and decay from moisture-absorption, fungi, pests and weathering. In application, steel frame profiles will remain straight and true over time. This makes for an enduring, dimensionally stable deck framing solution that keeps surface boards flat and smooth underfoot. With this reassurance, homeowners can sidestep common issues that plague traditional wood frame decks, such as deterioration after long-term exposure to moisture and warping as a result of extreme changes in temperature.
Comprehensive deck framing systems ensure a safe, complete build
When it comes to building a bigger and better deck, homeowners and professional deck builders alike can turn to a ready-to-assemble framing system. Steel deck framing systems, like Evolution from Fortress Building Products, leverage the performance capabilities of steel to support today's ever-evolving deck functions and enormous loads. In direct response to feedback from contractors who already use the industry-leading system, Evolution now features 5.5" x 5.5" posts that are 20 feet in length. This makes it possible to construct a very tall, dependable two-story deck structure that can ensure the safety of the deck users. Increasing its safety factor, Fortress® Evolution received a Class-A Fire Rating through Intertek, indicating superior fire protection.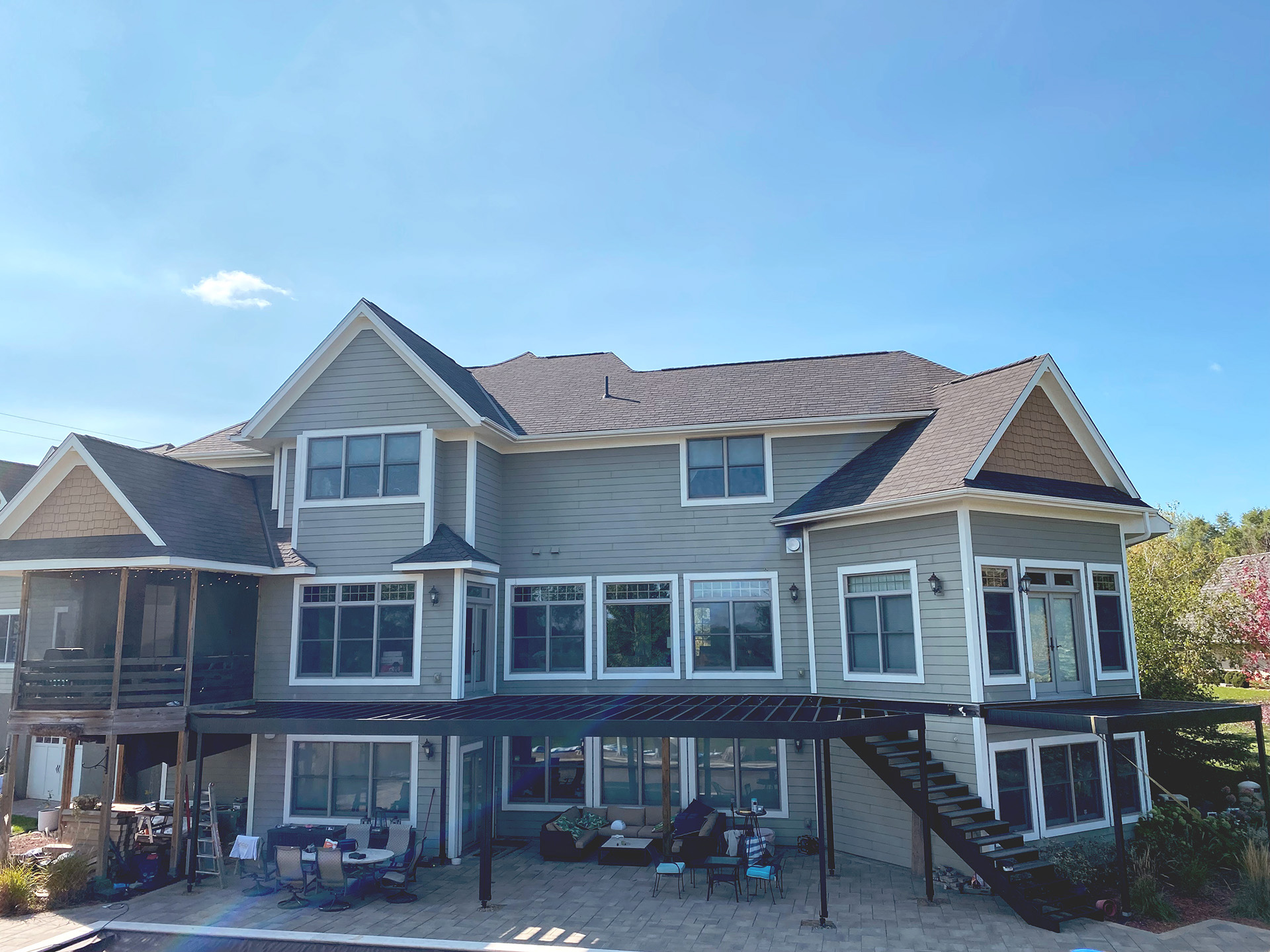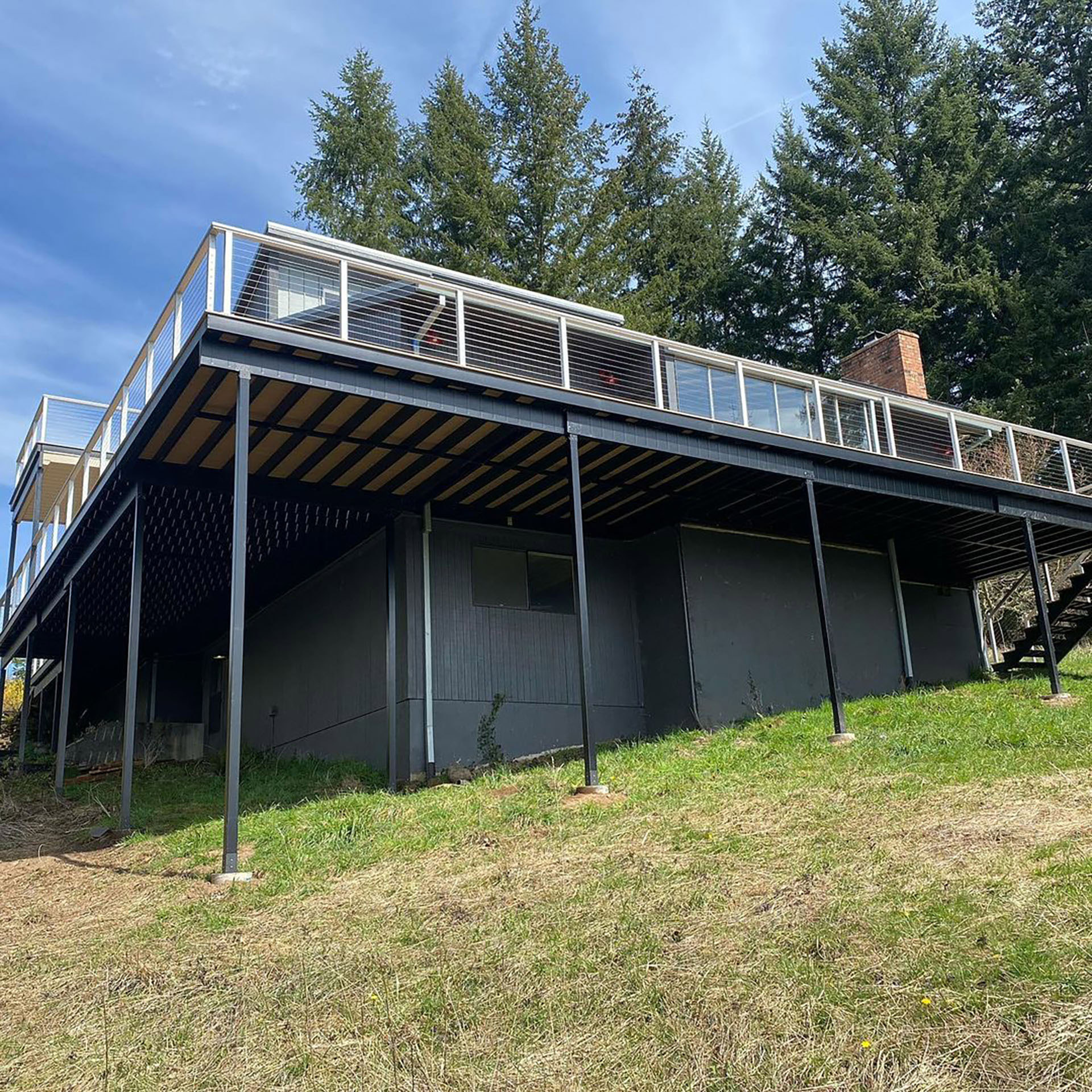 Next steps
Are you a homeowner or a building pro ready to put steel to the test? Click to learn more about the strength of Evolution steel deck framing. Who knows—we may just see your outdoor home improvement project recognized by NADRA next year.