Flip (or scroll) through any home & garden magazine and you'll see how many homeowners are commissioning custom multi-level decks that blur the line between indoor and outdoor living. We're here for it! Compared to their single-level counterpart, it's easier to create purposeful outdoor "zones" across a multi-level deck structure that can accommodate remote work, rest, play and dining.
Because outdoor spaces have become a backdrop for many daily activities, it makes sense that deck safety has become a hot topic. A huge advocate for deck safety, the North American Deck and Railing Association (NADRA) encourages homeowners to have their decks inspected annually. These deck inspections will ensure that structural materials have not deteriorated, and that deck elements (such as railing) meet current safety standards. To help homeowners find inspectors in their area, NADRA has an online directory of professional and qualified deck inspectors.
Fortress Building Products, a Deck Safety Month® ambassador, encourages homeowners and professional deck builders to take safety to the next level (pun intended) by utilizing alternative building materials during the deck construction phase. In doing so, they can ensure a structurally strong multi-level deck from the ground up.
Wood-alternative deck building materials make the case for lasting performance
Strong, stable and resistant to the damaging effects of weathering, many homeowners and professional deck builders are putting steel to the test. The ultimate yield strength of steel measures approximately 10 times greater than wood, which means steel profiles can handle the enormous loads associated with today's most in-demand outdoor features, including outdoor kitchens and pergolas. There is no reason to fear the added weight of these amenities will result in premature deck failure. To provide some prospective, building code only requires that a residential deck support 40-psf live load, and the 2021 IRC span tables only go up to 70-psf live load (a number which can easily be exceeded by that outdoor kitchen or pergola). On the other hand, steel frame decks are engineered to handle up to 200-psf live load.
But when it comes to building a multi-level deck, brawn and muscle is only half of the equation. With the premium performance qualities of steel, homeowners can sleep well at night knowing that they've invested in a deck structure that is built to last. Incredibly durable, steel is resistant to most tangible threats, including rot and decay from moisture absorption, fungi, pests and weathering. In application, steel frame profiles will remain straight and true over time. This makes for an enduring, dimensionally stable deck framing solution that keeps surface boards flat and smooth underfoot.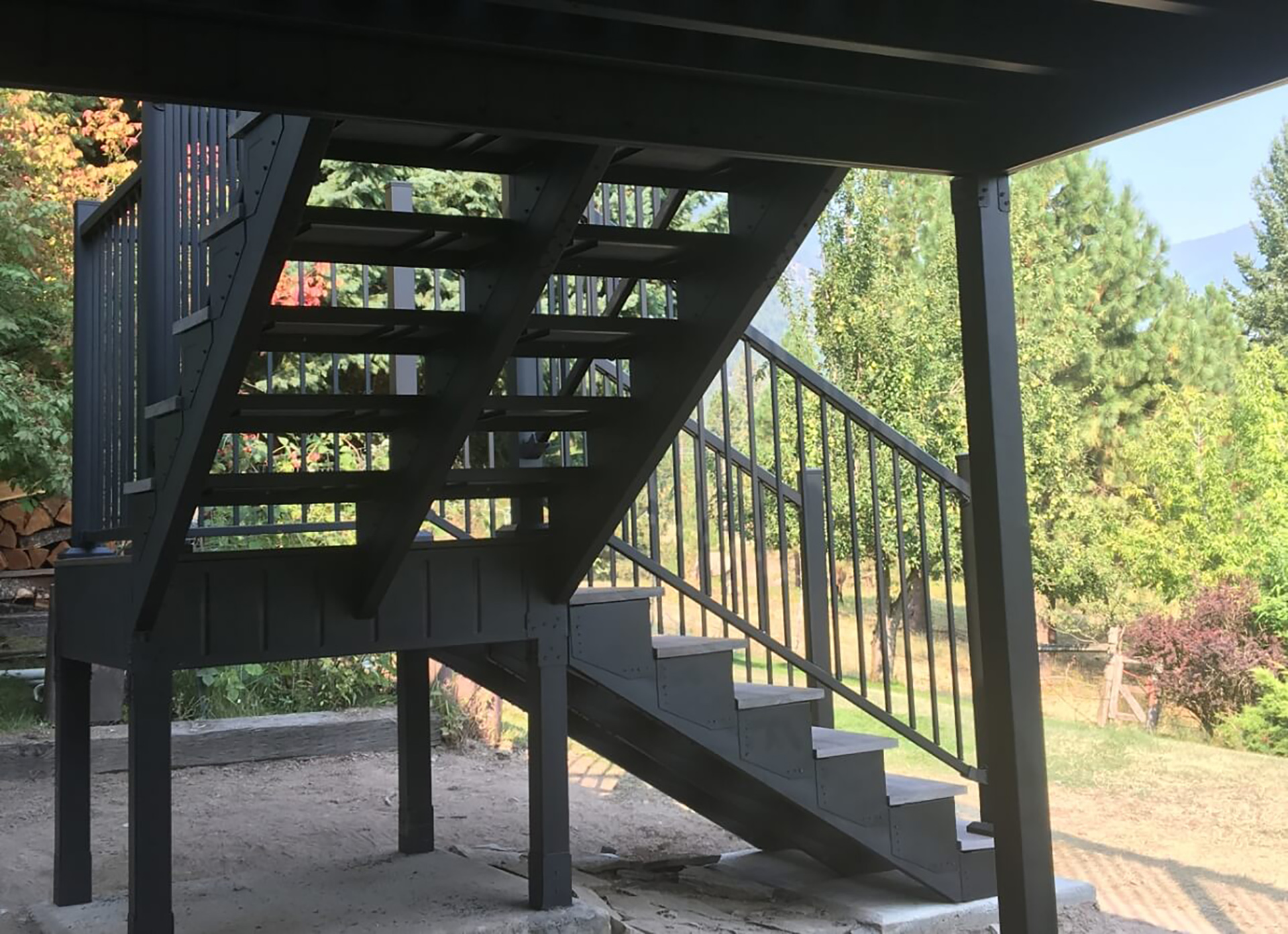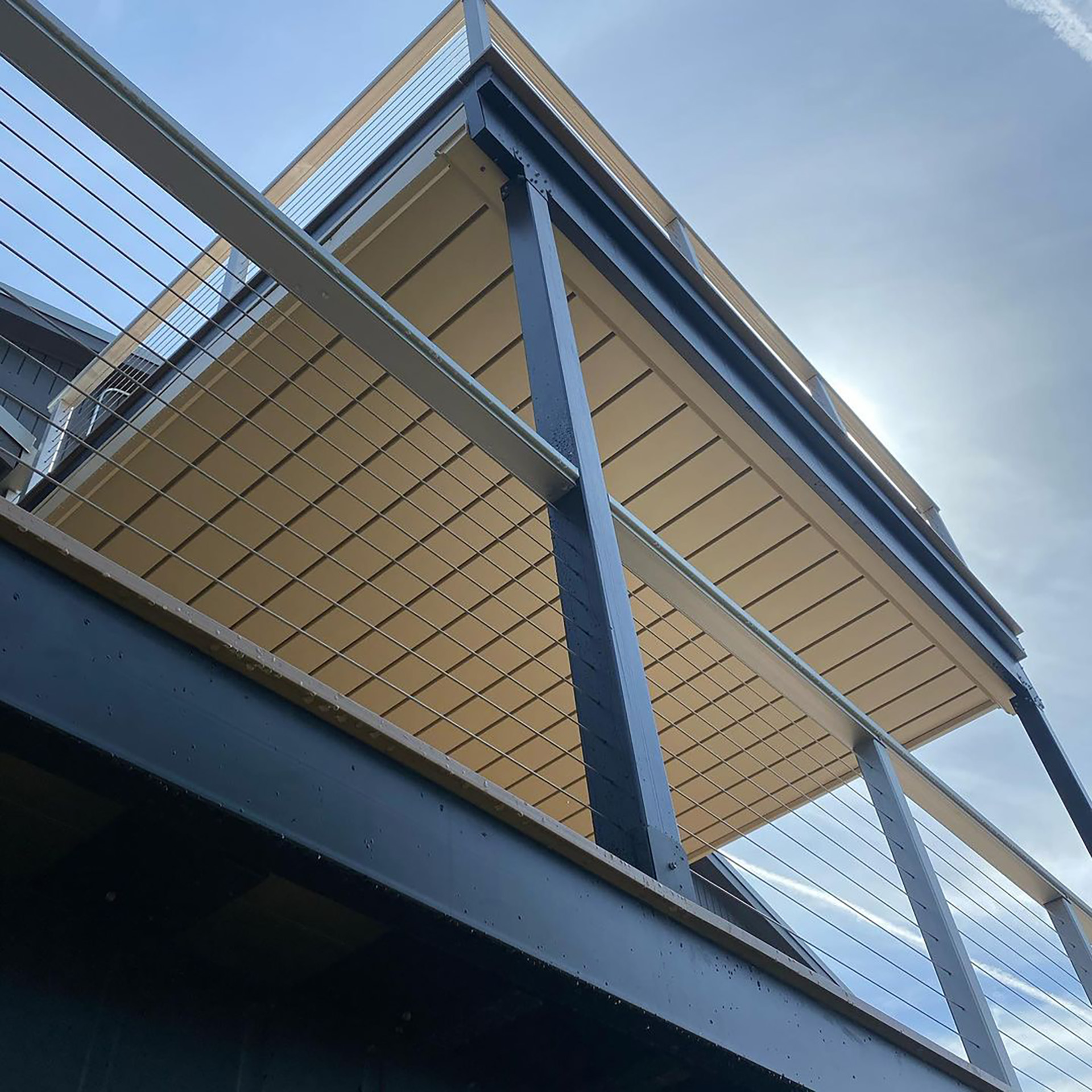 Comprehensive steel framing systems make it easier than ever to build a safe multi-level deck
To construct a strong and dependable multi-level deck from the ground up, homeowners and professional deck builders alike can turn to a comprehensive steel framing system. Evolution steel deck framing from Fortress Building Products now features 5.5" x 5.5" posts that are 20 feet in length. With 20-foot steel posts, homeowners will not only rest easy knowing their family and guest are safe while on deck, but they can also count on more usable space between the first and second levels of the deck structure. Increasing its safety factor, Fortress® Evolution received a Class-A Fire Rating through Intertek, indicating superior fire protection.
Next steps
While the month of May is known as Deck Safety Month®, deck safety is always an important topic. Fortress Building Products is committed to empowering homeowners and deck building professionals by promoting progressive deck building practices, like framing with steel, which can sideline many of the safety concerns associated with traditional deck building solutions.
Discover how to build smarter, larger and safer multi-level decks with steel framing: https://fortressbp.com/framing