Consistent with the last few years of high renovation activity, over half of U.S. homeowners are tackling home renovation projects this year, according to the 2023 Renovation Trends report compiled by Houzz. This continued enthusiasm for home improvement projects extends to outdoor living spaces. After all, our yards have become multi-purpose spaces designed to accommodate remote work, unwinding after a long day and enjoying a good meal with loved ones.
With attention turned to outdoor home improvement (especially with summer fast approaching), deck safety has become an increasingly hot topic. For homeowners looking to upgrade their outdoor living space this year, you want to build a deck that will be dependable for many summers to come. And for those with an existing deck, you want to know that your deck is as safe as possible.
Here are three ways that today's pros are building better, safer decks. Start taking notes!
Deck building pros put steel to the test for long-term performance
An ideal framing material, more builders are putting steel to the test to bring unmatched strength and durability to outdoor living spaces. All muscle and brawn, its ultimate yield strength measures approximately 10 times greater than wood. With this kind of strength, steel profiles can handle significantly greater loads than lumber. Homeowners can (literally) support the deck of their dreams, complete with sought-after amenities. There is no reason to fear the added weight of these amenities will result in premature failure.
As any deck building professional knows, strength is only half of the equation when it comes to a supersized deck. After all, why build or remodel your outdoor space if it's just going to rot in a few years? With the performance qualities of steel, homeowners can have peace of mind in the long-term structural integrity of their deck. Steel is resistant to most tangible threats, including rot and decay from moisture-absorption, fungi, pests and weathering. In application, steel frame profiles will remain straight and true over time. This makes for an enduring, dimensionally stable deck framing solution that keeps surface boards flat and smooth underfoot. With this reassurance, homeowners can sidestep common issues that plague traditional wood frame decks, such as deterioration after long-term exposure to moisture.
Deck building pros ensure a safe build from the ground up with an integrated framing system
When it comes to deck building, professionals and homeowners alike can turn to a ready-to-assemble framing system. Steel deck framing systems leverage the performance capabilities of steel to meet the demands of today's bigger and better deck scenarios.
A top solution-provider in the outdoor building products industry, Fortress Building Products offers Evolution steel deck framing, a comprehensive framing system that delivers lasting performance in any environment. The industry-leading system now features 5.5" x 5.5" posts that are 20 feet in length to accommodate longer spans. This makes it possible to construct a strong and dependable two-story deck structure that can accommodate today's ever-evolving deck functions and enormous loads. Increasing its safety factor, Fortress® Evolution received a Class-A Fire Rating through Intertek, indicating superior fire protection.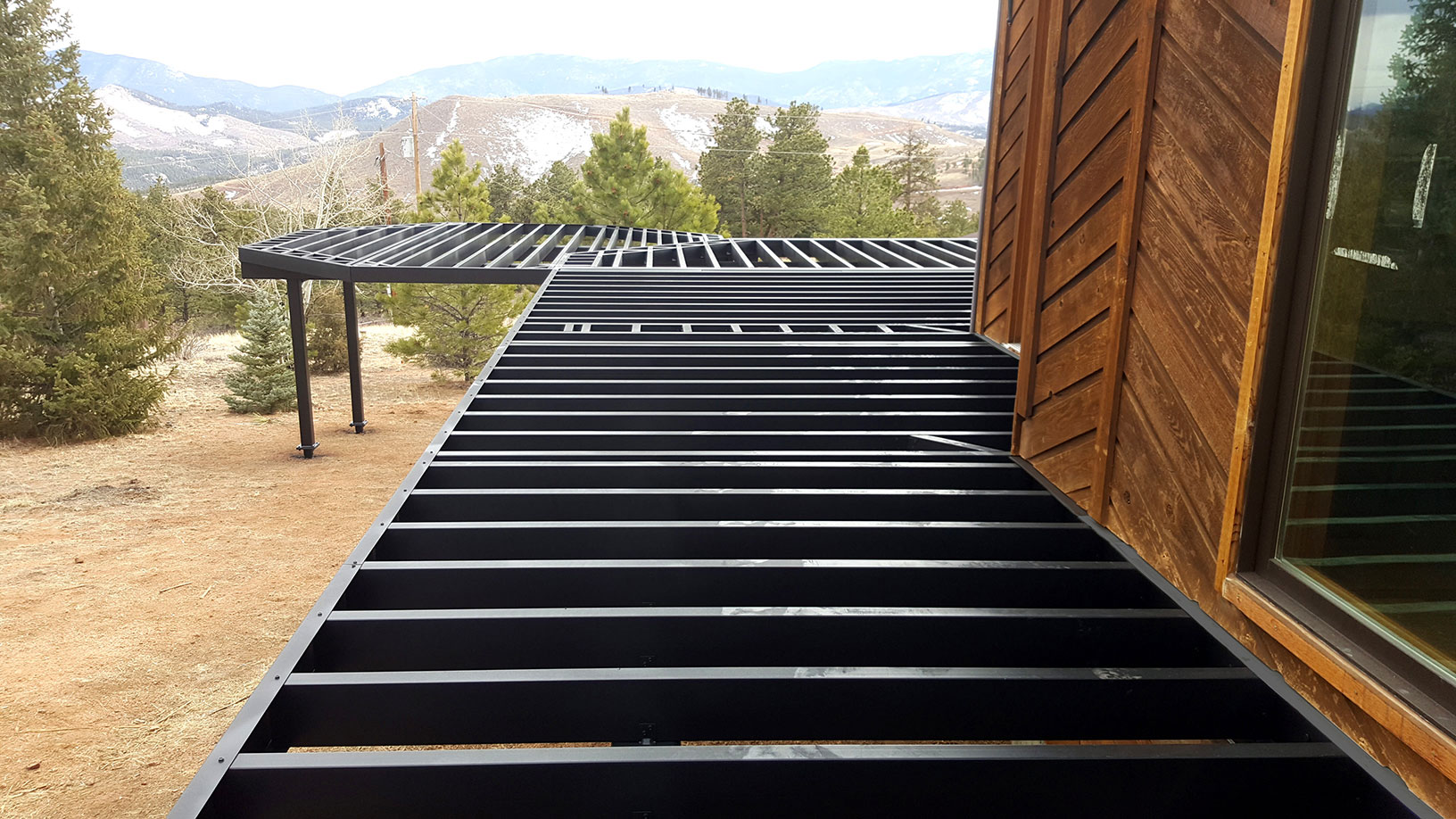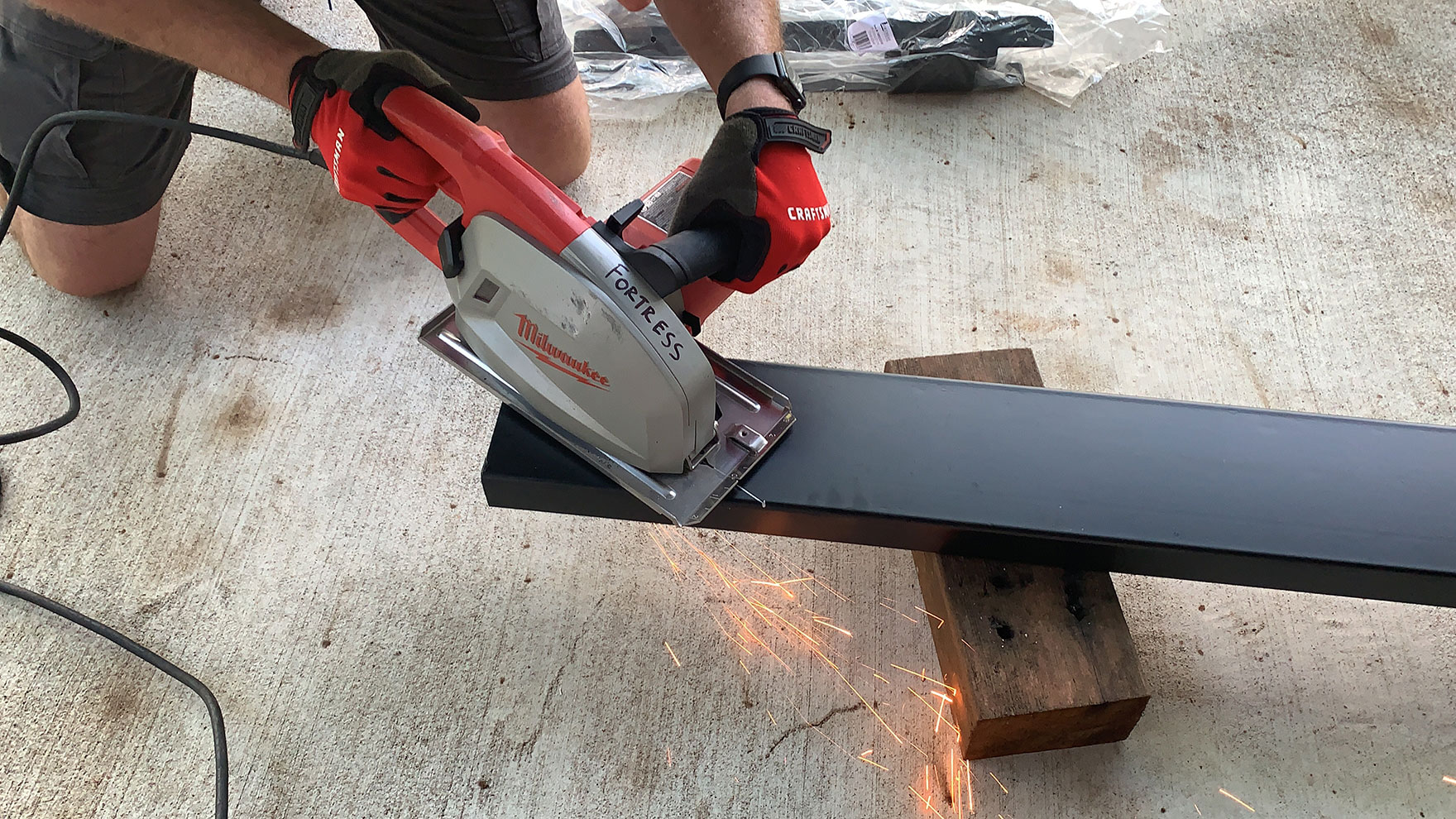 Deck building professionals are taking additional measures to ensure a better, safer deck by incorporating the Evolution steel stair system into outdoor projects. Taking this approach sidelines serious safety concerns, like poor stringer-to-deck connections and inconsistent rises and runs. In contrast, engineered stair systems have fixed and adjustable stair brackets that can accommodate various rise and run options. Stringer and stair trays already include blocking every 10 inches on center for railing post attachment and stair tread attachment, and self-drilling screws ensure maximum strength and security at connections. This ensures today's bigger decks remain structurally sound, which means homeowners can rest easy knowing loved ones are safe while on deck and navigating deck stairs.

Deck building pros use steel railing to enclose outdoor spaces in style and safety
The bigger a deck is, the more the deck railing stands to provide necessary safety precautions and improve accessibility. While traditional wood railings may be the familiar option for some, like all wood products, they have a tendency to break down faster in outdoor applications. This can be problematic, especially when the safety of family and friends is on the line.
Praised for its high performance and low maintenance qualities, steel railing can extend the many advantages of steel to the perimeter of a deck. Plus, with the pre-welded nature of a steel system, not only do deck builders get a hassle-free install, but they also get a system with maximum strength and rigidity. Steel railings from trusted manufacturers like Fortress® use a multi-layered powder coating to resist rust and corrosion and provide lasting style.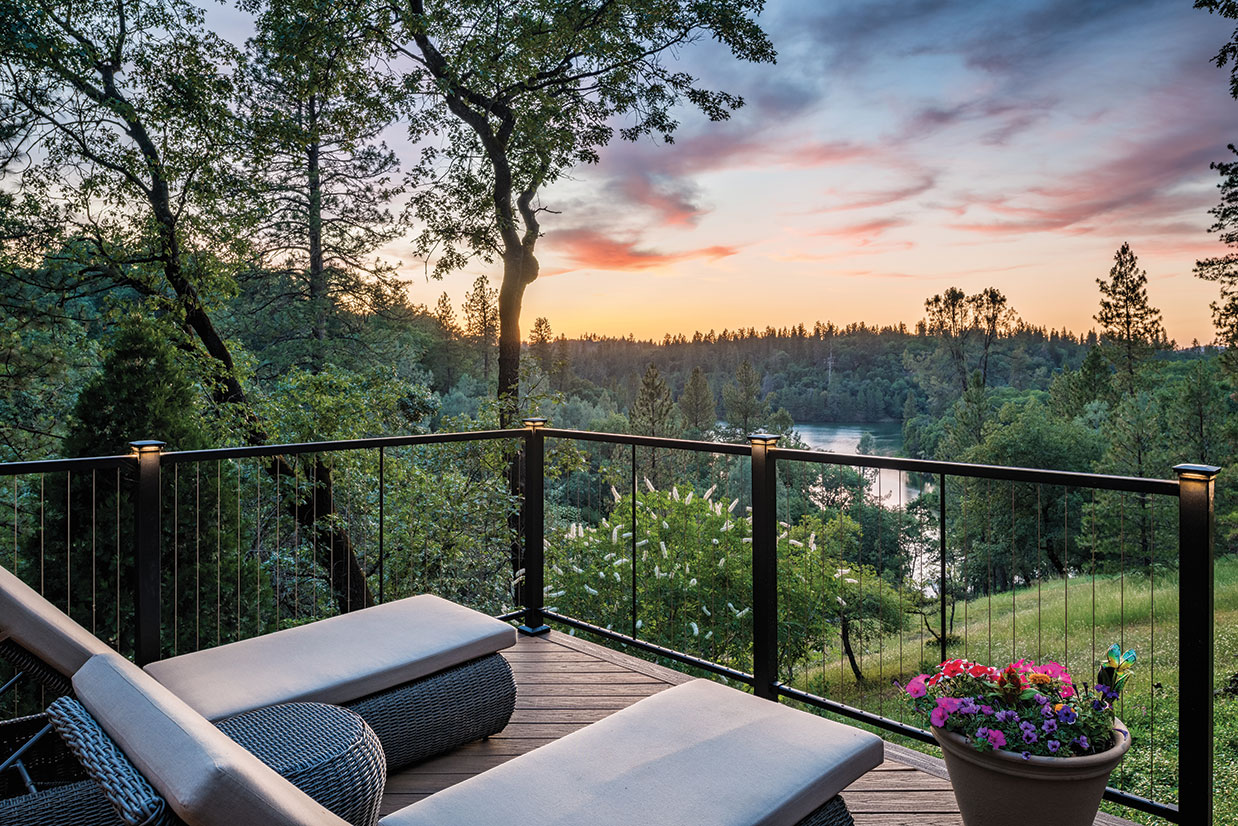 What's next?
Ready to build a bigger, safer deck like a pro? Tune in to this special episode of "Around the House" to learn more about deck building with steel from the experts at Fortress: https://around-the-house-with-e.captivate.fm/episode/how-to-build-that-deck-once-and-never-have-to-worry-about-wood-rot-