Railings are an important element for outdoor living spaces. In addition to often being required by code, today's railing offerings can add a bit of personal flair to a deck or a front porch. Because they keep people safe and can have added accessories like drink rails, they can increase the useable area an outdoor space offers.
Due to their importance to both the safety and beauty of a deck, it is important that homeowners maintain their railings. However, with the many options available, from traditional wood to metal deck railings, there can be a few misconceptions about how to properly clean and maintain them. The following will explain not only why upkeep is necessary but also how to maintain a deck railing to ensure it lasts season after season.
Wooden deck railings require labor-intensive upkeep
One of the reasons deck railing maintenance falls by the wayside is because it is labor-intensive and time-consuming for traditional wooden deck materials. Wood railing often needs to be powerwashed, sanded, restained and resealed to delay its inevitable decay. This process can take days and require harsh insecticides and other chemicals, which can be dangerous to pets and nearby wildlife and often preclude the wood from being recycled or composted at the end of its life.
Further, because wooden deck railings can twist, warp and swell from weather, their brackets can loosen over time, creating wobbly and dangerous rails. While it may be possible to simply tighten the brackets, often this means a complete deck railing replacement is necessary.
How to maintain metal deck railing
On the other hand, wood-alternative materials like steel and aluminum railings are much easier to care for. These metal deck railings are often resistant to insect and moisture damage—two common reasons deck railings fail prematurely. Further, select options are finished with weather-resistant coatings to enhance their durability and to sideline labor-intensive upkeep.
In fact, metal railings do not need the harsh chemicals wood does for routine maintenance. Homeowners simply need to wash them with soap and warm water and dry with a soft towel. This not only keeps insecticides, stains and fungicides from entering neighboring ecosystems but also allows these railings to be recycled after the service life. It also greatly reduces the labor needed to keep railings structurally sound and aesthetically appealing.
Likewise, in addition to moisture resistance, steel railing and aluminum railing that are available in pre-welded panels can cut installation time in half. When taken together, these qualities help make metal deck railing a durable and low-maintenance option for most outdoor living spaces.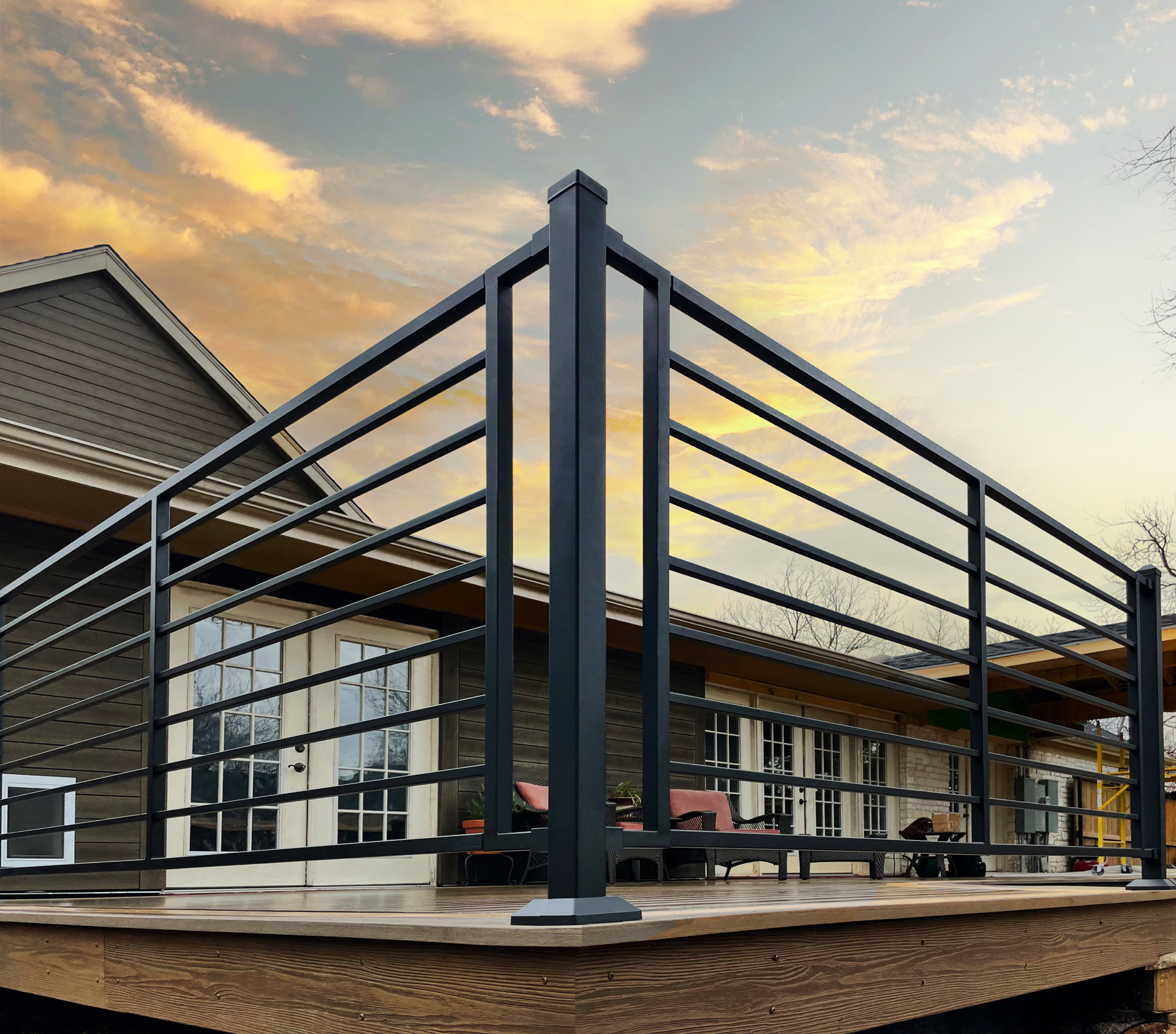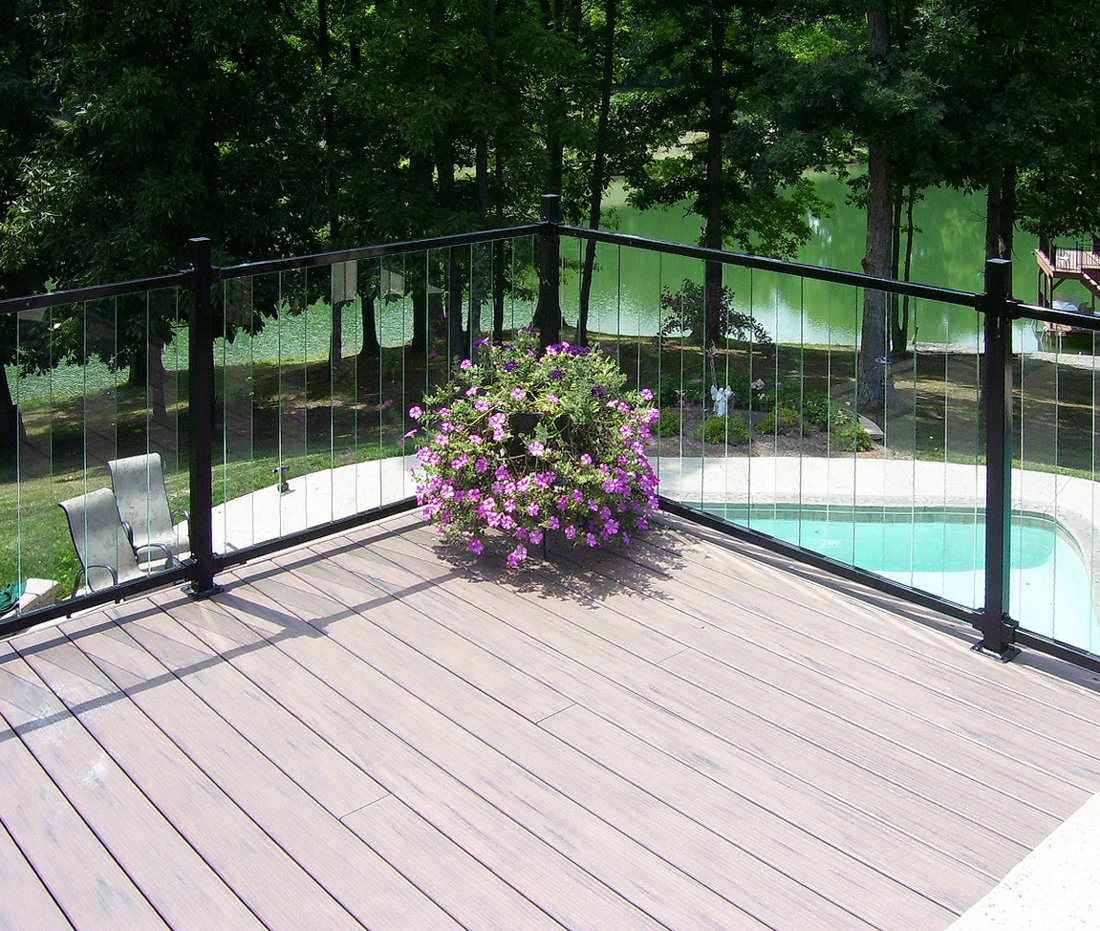 How to clean metal railings
Gentle cleaning is almost all the maintenance a metal deck railing needs. Whenever the railing is dirty, a quick scrub with warm soapy water and a sponge should be enough to keep these railings pristine year after year. When metal railings are used in conjunction with steel deck framing and composite deck boards, they make for an easily cared for outdoor living space—ensuring homeowners can spend more time relaxing or entertaining guests on their deck and less time maintaining it.
Wood-alternative materials make deck maintenance a breeze
Because maintaining metal deck railing is far easier and less time-consuming than wooden railing, it contributes to a more relaxing outdoor living space. When homeowners incorporate other wood-alternative materials across their deck and backyard, they can further reap the low-maintenance benefits of these solutions.
Fortress Building Products has wood-alternative systems that sideline labor-intensive upkeep and work together to provide homeowners the Total Solution for their outdoor living needs.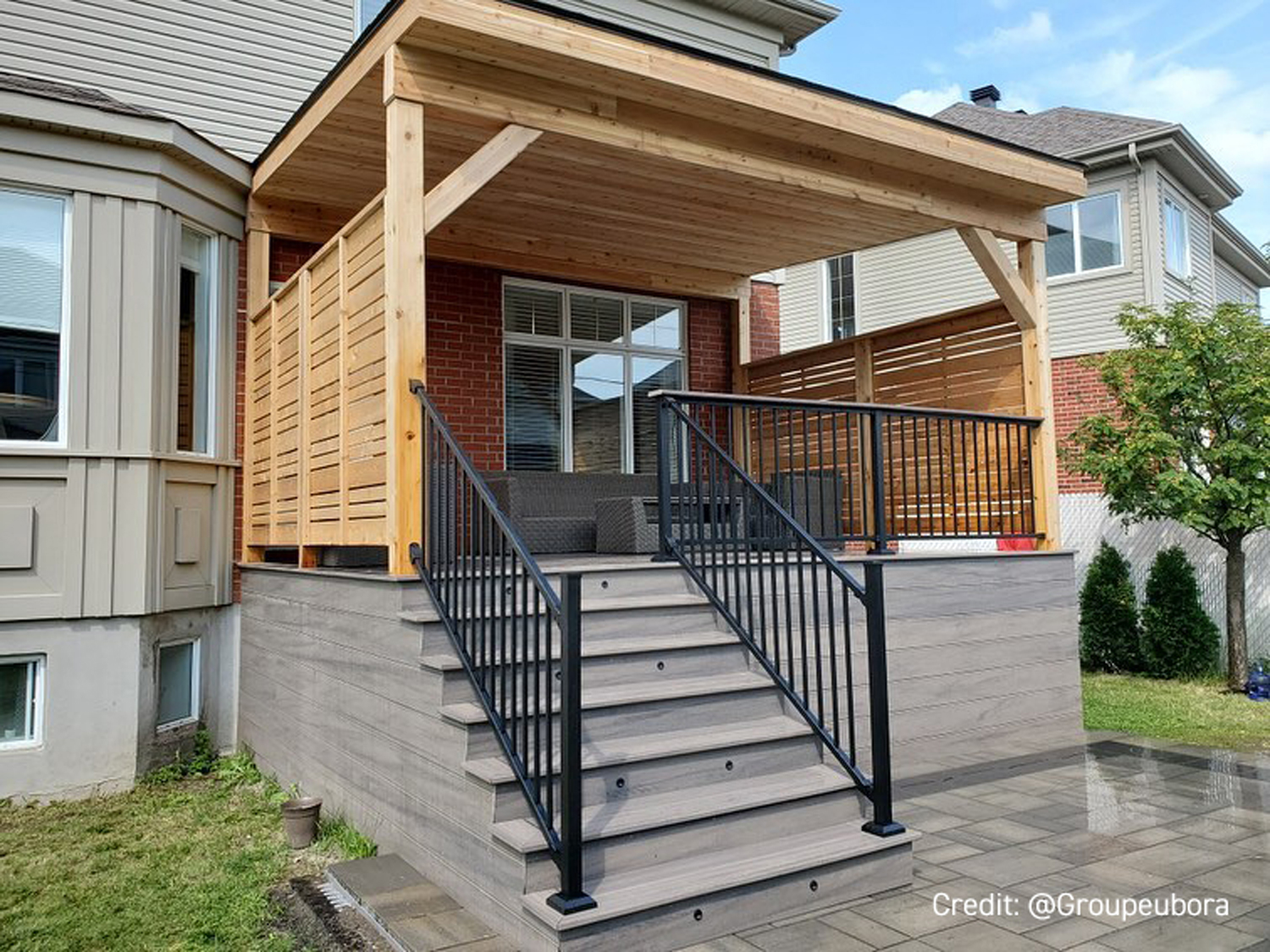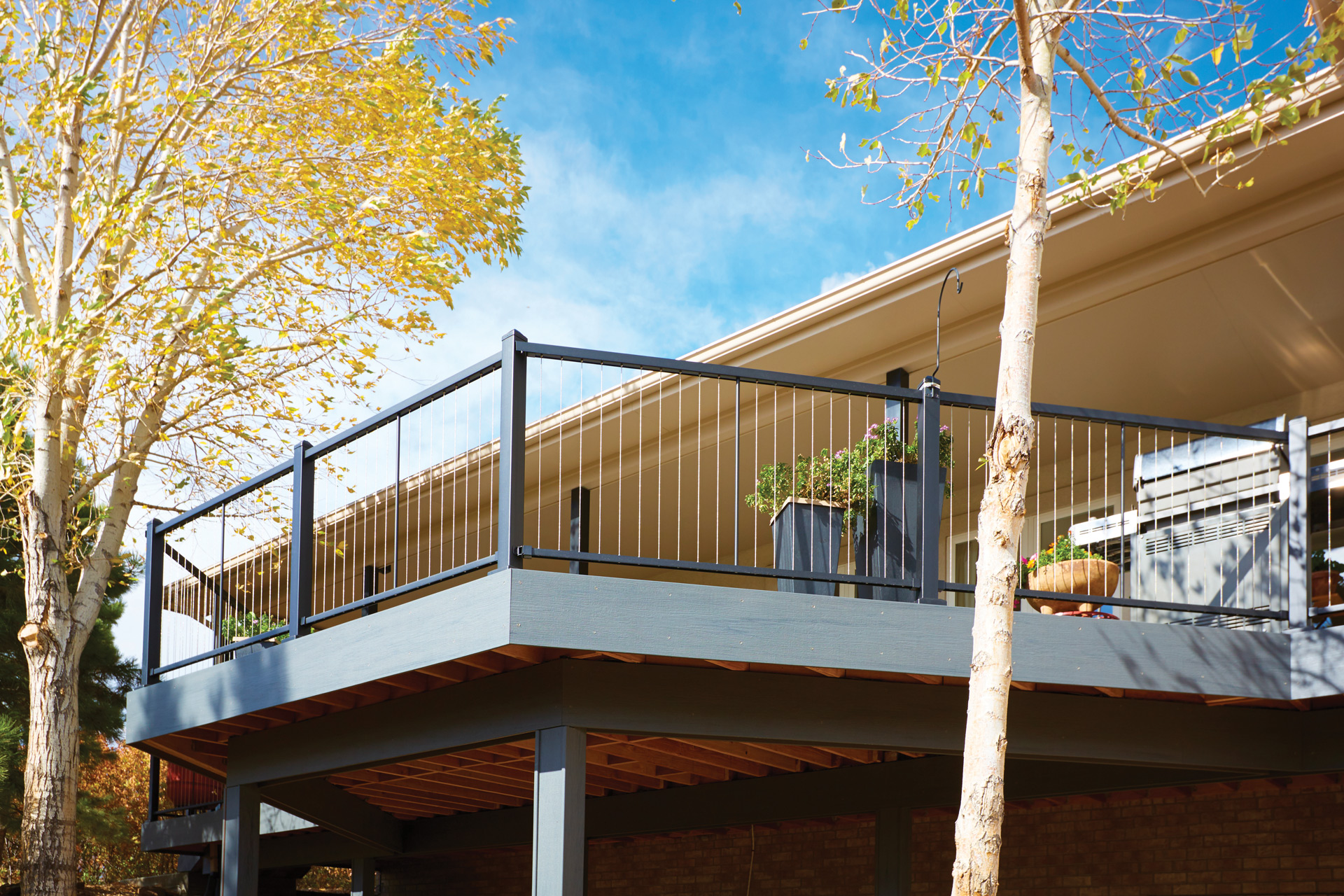 You may also like:
Deck Railing Roundup: Your Top Questions Answered
5 Tips for Common Deck Railing Challenges