If you're like most homeowners, you take sunny weather as an invitation for outdoor living. The long days of summer translate into more time spent outside-taking long walks, playing backyard games and, of course, relaxing on your deck.
When it comes to your deck, though, prolonged exposure to sunlight can cause irreparable damage—especially if it's made of decking material that wasn't designed to withstand it.
So, what is the best deck for direct sunlight? Read on for the answer, along with other information to help you maximize your deck enjoyment this year and for many summers to come.
Do composite decks get hotter than wood?
Because first-generation composite decks once had the reputation of getting too hot, wood was often favored as the superior choice for warmer climates. The irony is that composite boards' use of wood filler was actually a cause of their excessive heat. Today's composite materials, thankfully, have drastically improved their ability to keep cool underfoot.
For example, composite deck boards made of bamboo are uniquely suited for hot temperatures. Bamboo composites release heat faster than wood-based composites, making them an excellent heat resistant composite decking choice.
To further mitigate the effects of hot summer months, it's also important to consider your deck's color. Since the color of your deck is a major contributor to its level of heat absorption, opting for light-colored deck boards is one of the simplest ways to keep your deck at a comfortable temperature.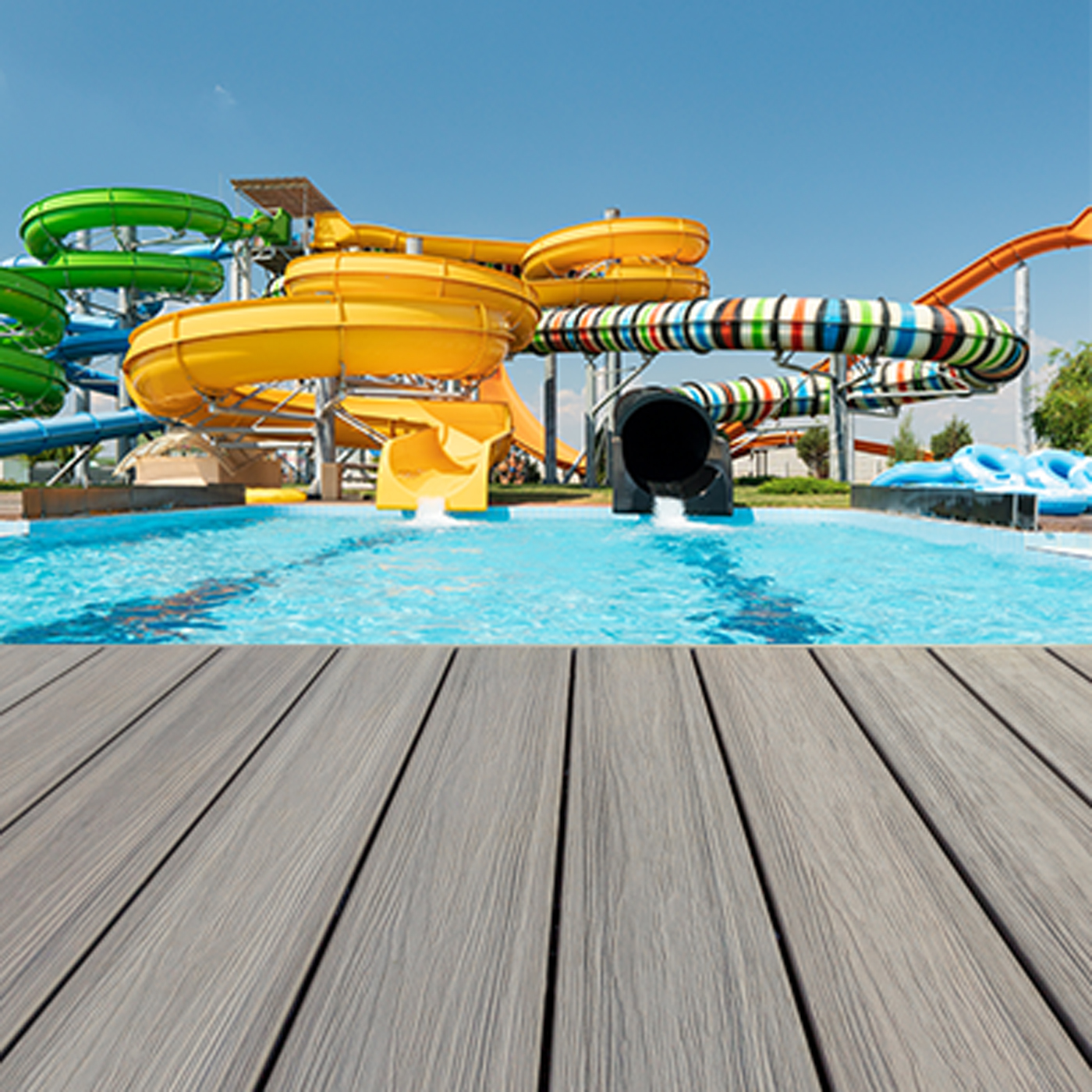 Does composite decking warp from heat?
Temperature fluctuations are one of the primary causes of deck warping. The daily weather cycle of heating and cooling can cause traditional wooden deck boards to warp or split. But not all materials are equally affected by temperature fluctuations. Bamboo-PVC composite decking has a foam core that is reinforced with bamboo, helping these deck boards expand and contracts 25 percent less than other PVC decking. This increased structural stability helps prevent warping for a more consistent, uniform board.
Thanks to its acrylic polymer caps, bamboo-PVC composite decking supports a smooth surface that's resistant to splintering and cracking—so you can walk barefoot as comfortably across your deck as you do indoors.
And if you're looking for the best composite decking for full sun, capped bamboo-PVC composite boards offer some of the best UV protection available. Even after years of exposure to sunlight, capped composite boards maintain their original color and texture with minimal upkeep, unlike wood boards which can fade to a dull gray over time.
Get customizable shade on your deck with a pergola
One practical yet stylish way to keep you and your deck cool in the hot sun is to add a pergola. Steel pergolas from Fortress®, for example, offer limitless design customizations that put you in control of how much shade you want to cast on your deck.
You can use a pergola to define an outdoor living space that provides immediate relief from the heat or even create an outdoor dining room for you and your guests to enjoy a shaded al fresco meal.
Steel pergolas add ultramodern sophistication and versatility to any deck. Pairing a steel pergola with a composite deck makes for a weather-resistant, versatile combination that will last for years to come.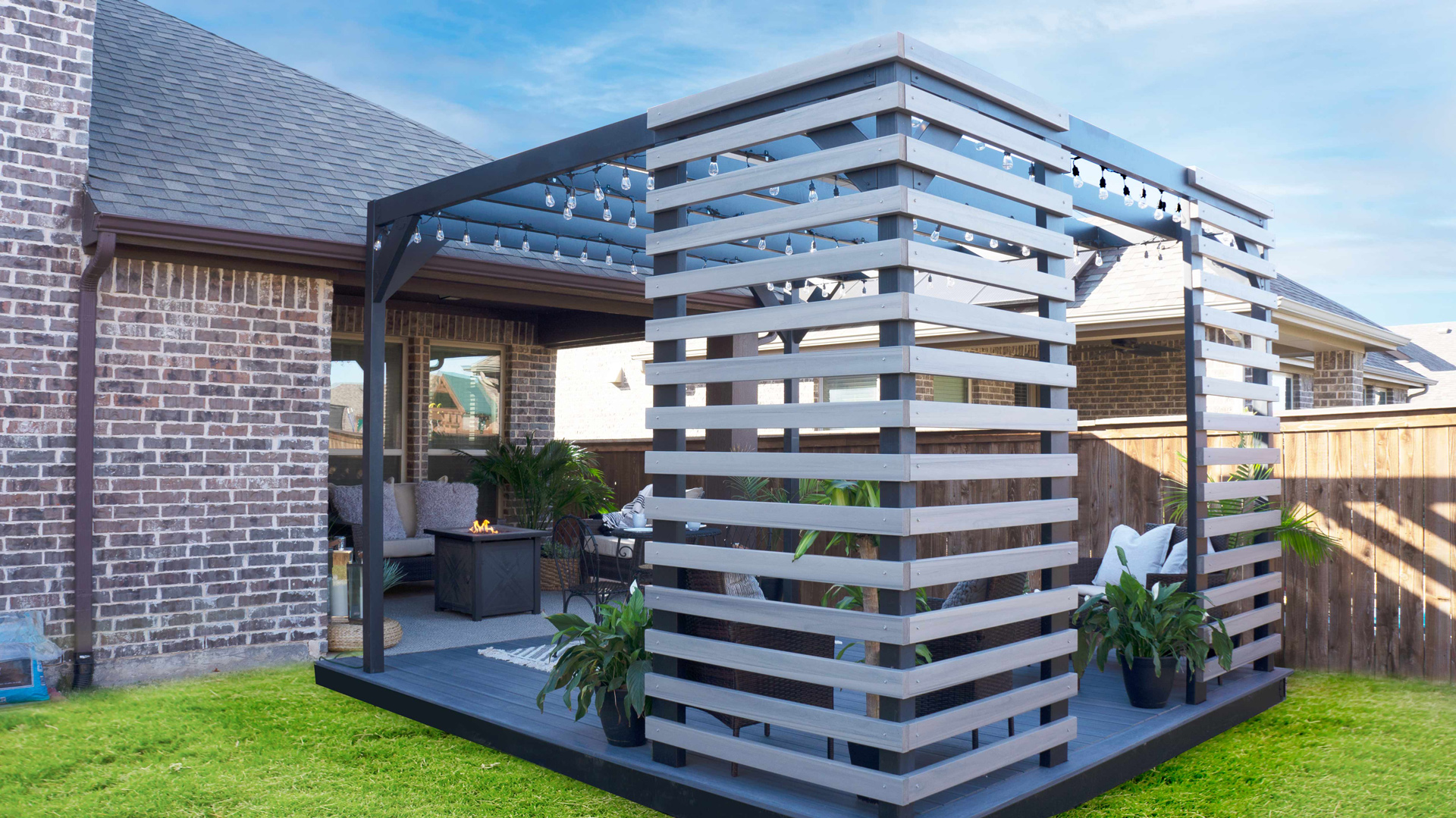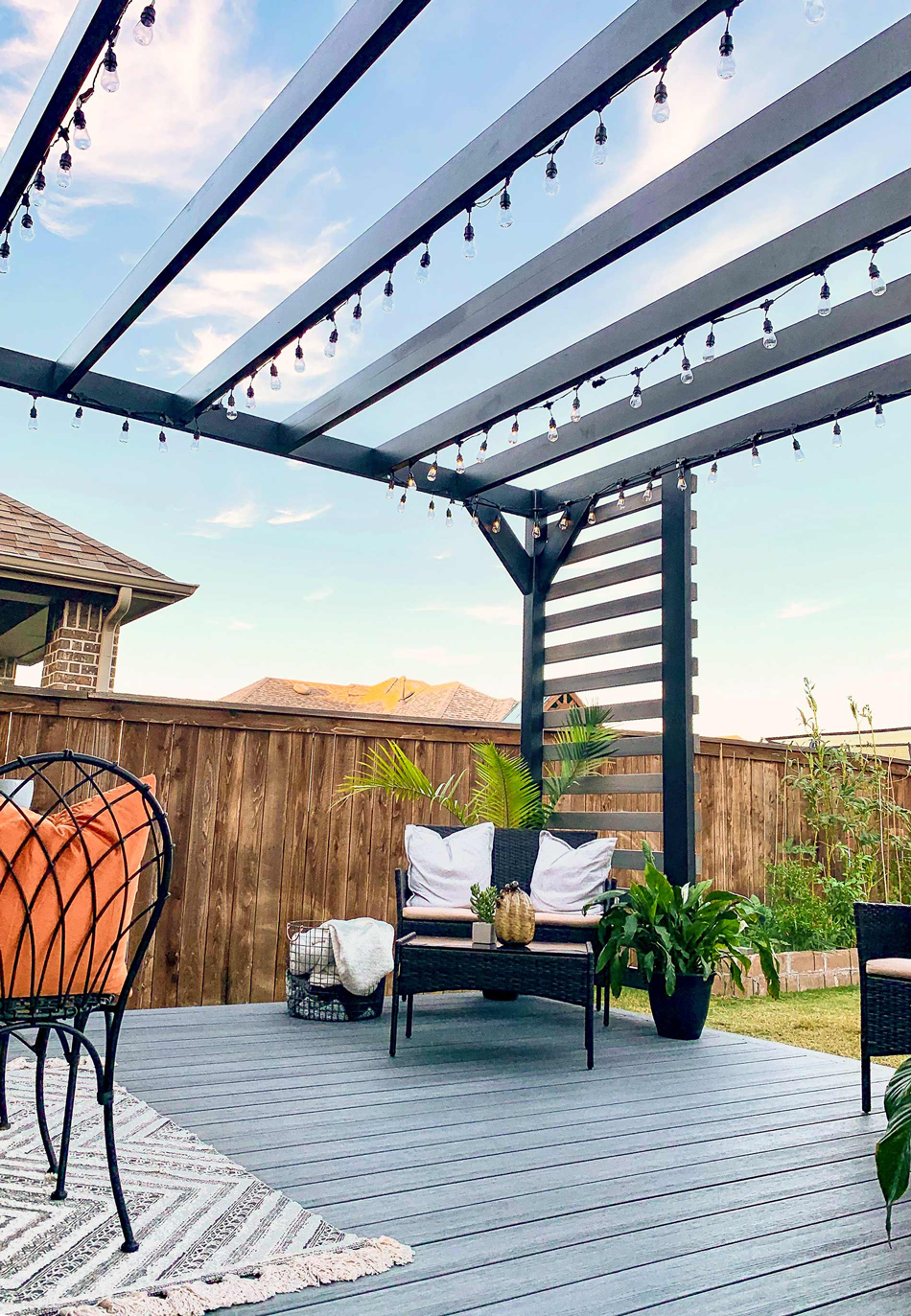 The perfect deck for sunny weather
Sunny days and hot seasons are the perfect time to gather friends and family on your deck. But when it comes to weathering the storm of a cloudless sky, not all deck materials are up to the task.
High-quality bamboo-PVC composite deck boards, especially those with resilient acrylic polymer caps, and light-colored finishes—can help keep your deck cool and withstand years of direct UV exposure with little or no maintenance.
Ready to start planning your dream deck? Try out our Plan Your Project tool to take the first step.
You May Also Like:
Deck Builds by Region: Extreme Heat
The Best Decking for Direct Sunlight Doesn't Fade or Degrade after Years of Sun