To composite or not to composite is the question many homeowners are asking themselves as they renovate their outdoor living spaces. When deciding if composite decking boards are right for a project, homeowners have a lot to consider: longevity, upkeep, build time and increasingly the environmental impact of the materials they choose.
While steel can be an excellent choice as a sustainable deck framing material because it is durable and endlessly recyclable, knowing which decking board material is the most sustainable can seem difficult because both wood and composite have pros and cons. Whereas, previously, aesthetic considerations may have tipped some homeowners one way or the other, composite decking has advanced to emulate the rich warmth of traditional wood, making the decision even more difficult.
That said, composite decking boards made with recycled plastics and bamboo provide substantial examples of their sustainability.
Comparing bamboo composite decking to wood and wood composite boards
Composite decking boards have previously been limited to plastic and wood. While wood is a renewable resource for both composite and fully wooden deck boards, its relatively slow growth-rate prevents it from keeping up with global demand.
On the other hand, bamboo has been touted as a sustainable material for years. Because this plant grows faster, sequesters more carbon-dioxide, produces more oxygen than trees and can be harvested without disturbing its root system, its cultivation can be more sustainable than wood. To ensure responsible cultivation, bamboo-based composite boards from Fortress Building Products have been certified by the Forest Stewardship Council. Further increasing its eco-friendliness, the processes to make this plant into raw material requires little energy and few chemicals.
Manufacturers that offer composite decking boards made with a mix of bamboo fibers and recycled plastics get the best of both worlds. Not only do the boards give second life to often unusable plastics, but the bamboo fibers also result in a product that is as light, if not lighter, than traditional wood boards—and more durable. In fact, Apex® capped bamboo-PVC composite from Fortress Building Products is backed by a 50-year warranty. This is nearly double the lifespan of wood composite and five-times that of traditional wood. A longer life means fewer rebuilds, which translates to a more sustainable product and one that is more convenient for homeowners to care for.
Recycling PVC reduces plastic production and bolsters board strength
Whereas bamboo may be a more sustainable product than wood, many look at composite decking boards' use of plastic as a potential downside to its sustainability. Plastics can be environmentally unfriendly, which is why plastic only decking is not considered a sustainable choice.
Many bamboo capped-PVC composite decking boards, like Apex® from Fortress®, use recycled plastics. These boards do not produce any plastic and in fact help keep the material from landfills and polluting nature. PVC's durability creates decking boards that not only last much longer than other options but also do not require toxic chemicals for routine upkeep. Wood, for example, needs 4 gallons of preservatives every year for each 1,000 square feet.
Traditional wood, plastic and composite decking boards present end-of-life problems. Chemically treated wood is non-compostable, is difficult to recycle and its destruction can harm the environment. Plastic and composite decking boards also cannot be recycled or composted. However, due to their durability, they can be upcycled several ways, adding to their long-life even after their time as a deck has ended.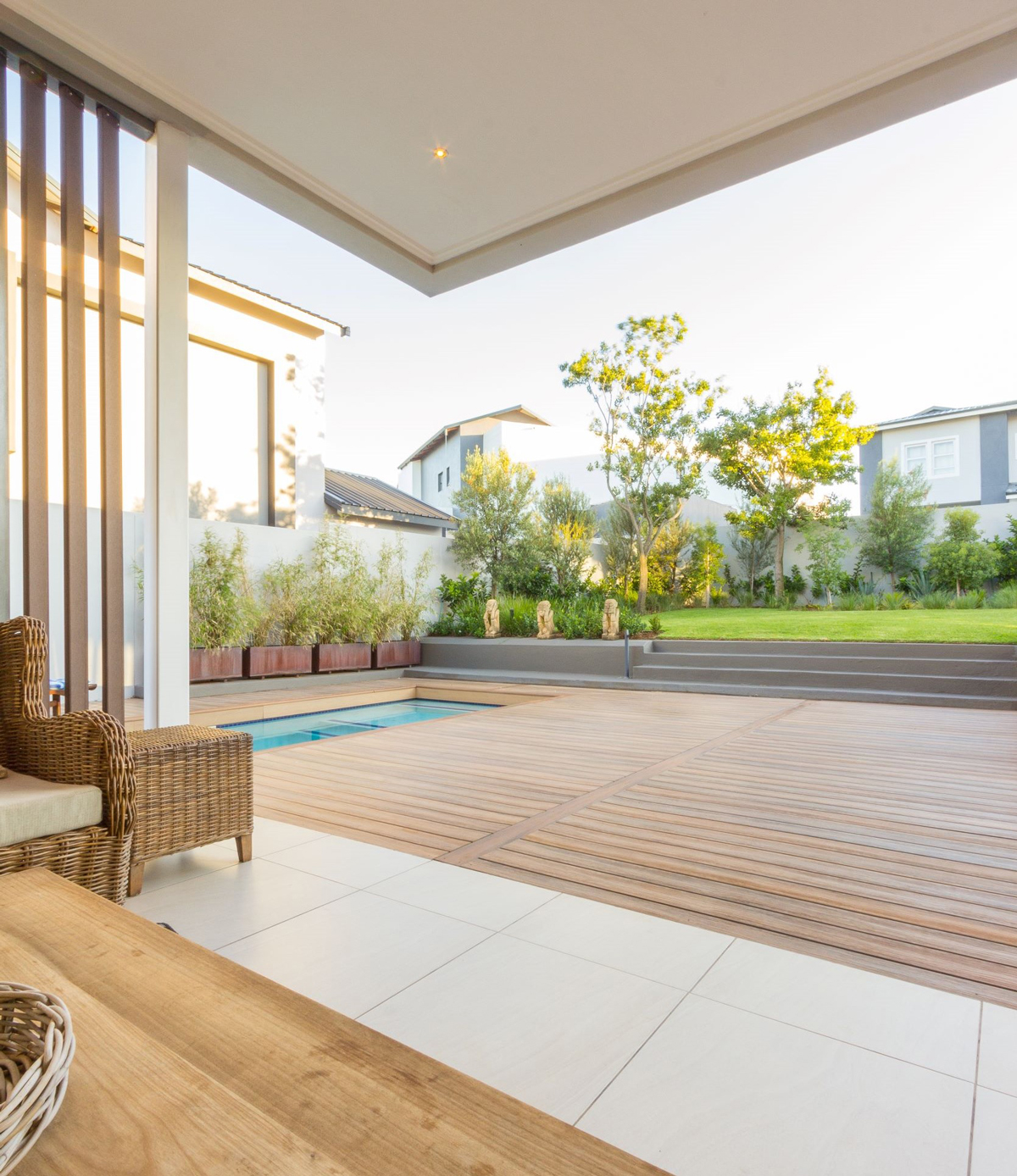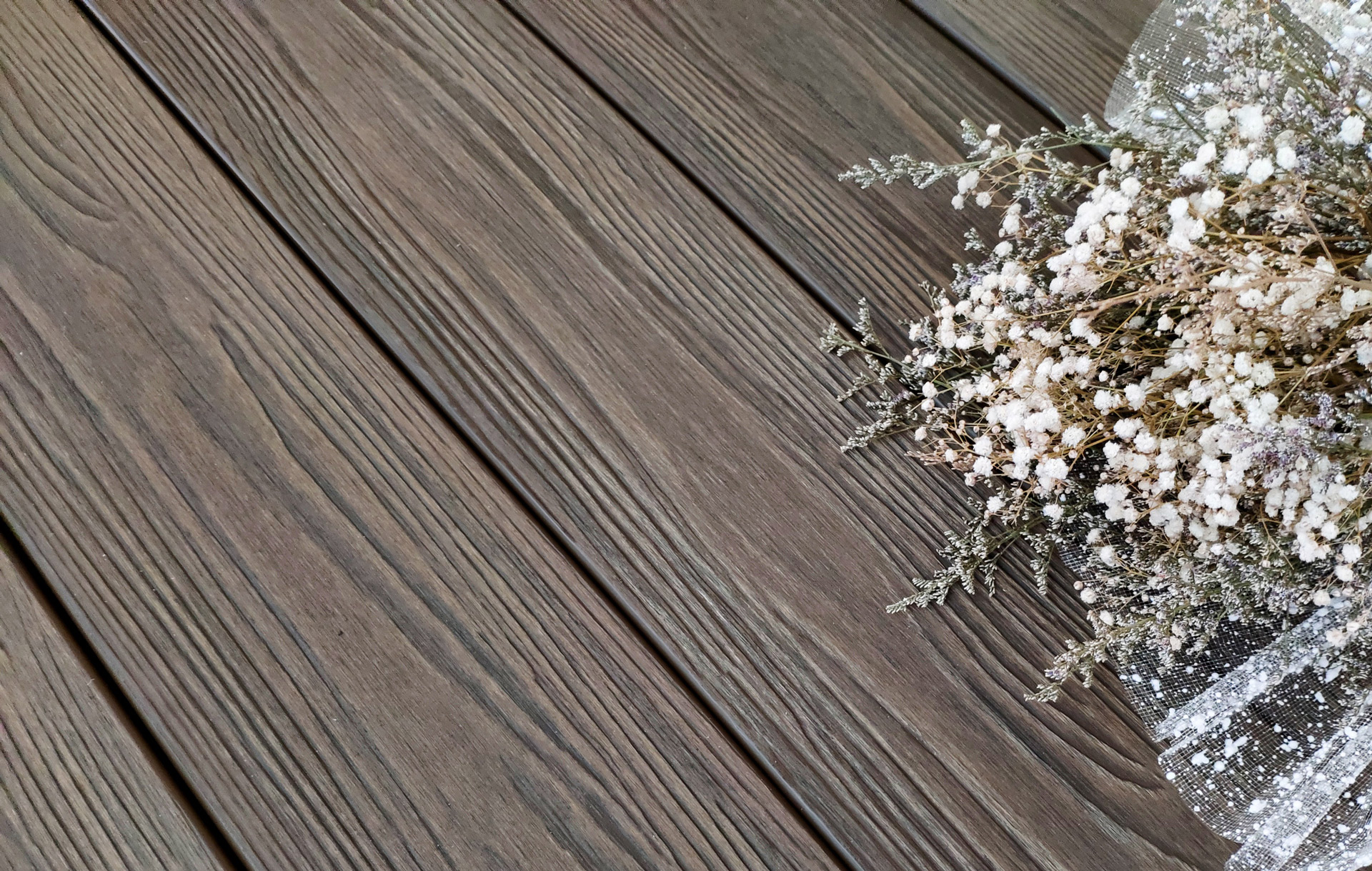 Choosing a sustainable decking board benefits homeowners
Sustainable decking materials do more than help the planet. They provide homeowners with a product that has a longer-life, is more durable and is easier to care for than other materials. Further, while many believe they must sacrifice aesthetics for sustainability, composite decking boards prove just the opposite. Fortress® composite decking mimics the warmth of wood without the toxic and labor-intensive upkeep. It is also fade-resistant—with no visible color fading after 3000 hours of UV exposure.
Because these boards use bamboo, they absorb less water than wood, so they expand and contract less than other composites. This means a truer fit from installation onward. They also release heat faster than wood-composites, making them more comfortable to touch in even the most extreme weather.
Composite materials are more than just decking
Fortress® composite decking gives homeowners peace of mind that their deck will last through every season while also contributing to sustainable practices in construction. And with bamboo composite options for cladding and fencing, homeowners can see similar benefits across their outdoor living spaces. Given all Fortress® products are manufactured in facilities that use 100 percent solar power and create zero wasted materials, these composite decking boards are just one way to a greener tomorrow.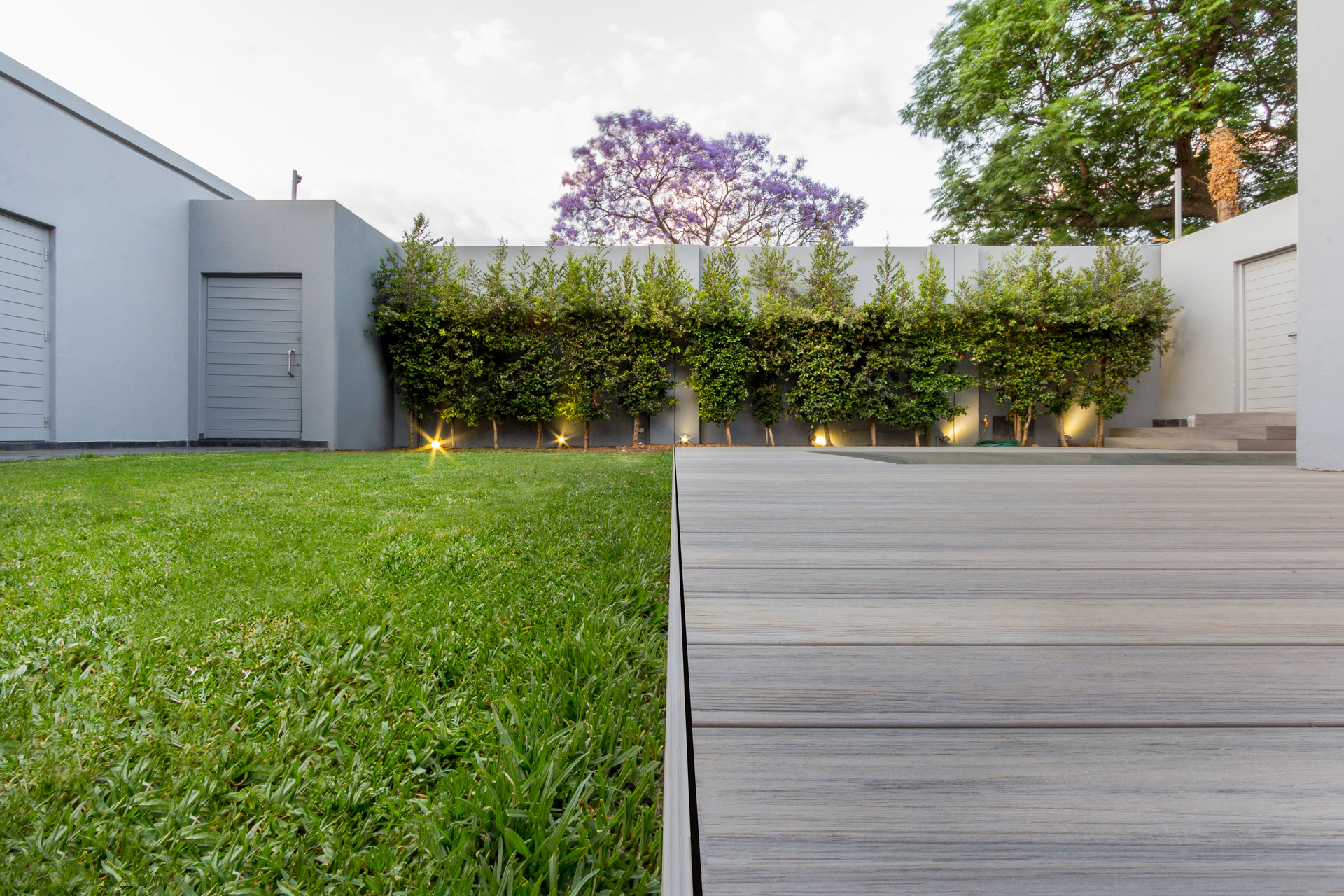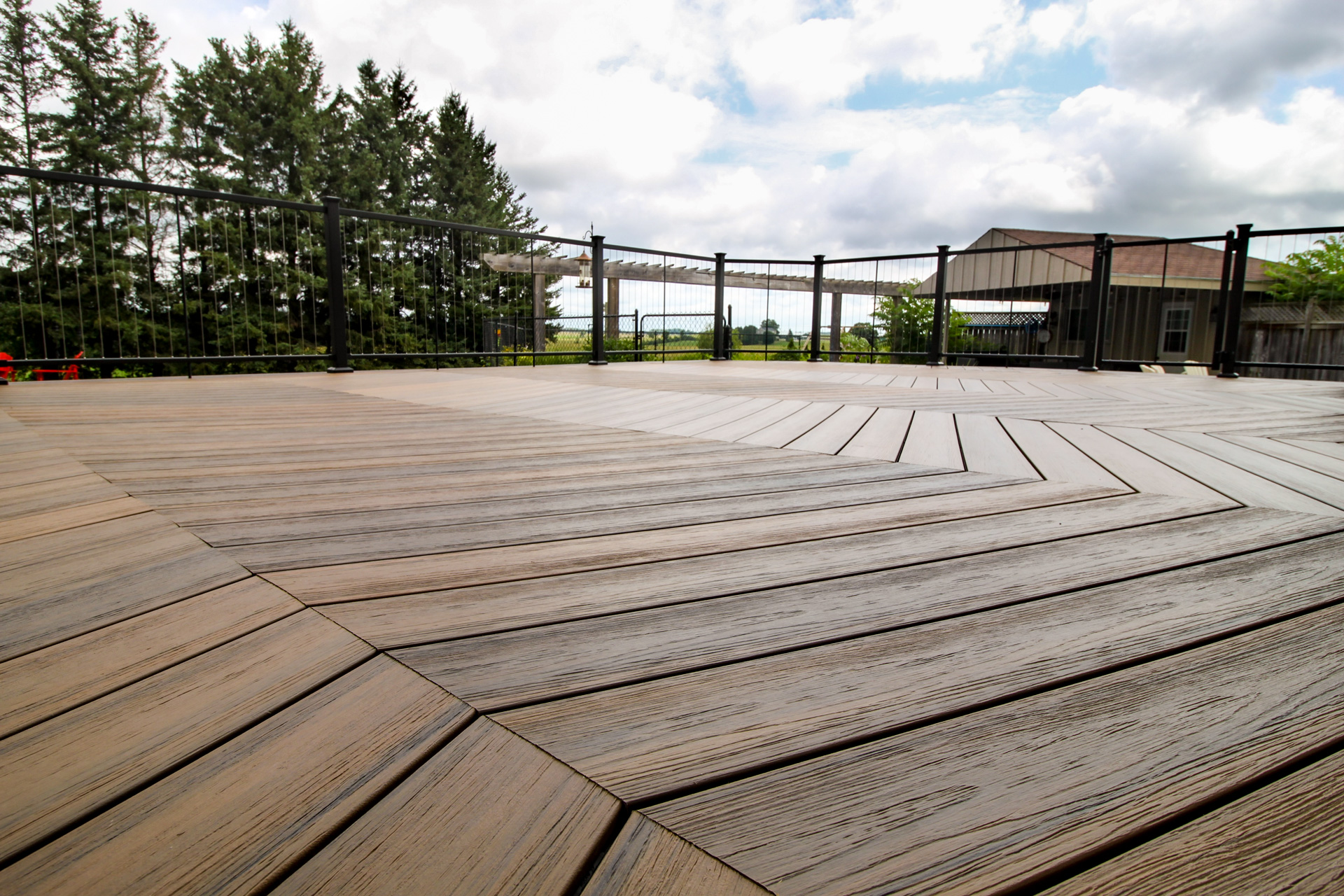 You May Also Like:
Is Composite Decking Worth It?