Unauthorized access by intruders onto school premises is one of the greatest threats to school security. To curb this danger, many security experts recommend using security fences to keep intruders off school property. That said, it is equally important that commercial fencing contribute to a welcoming environment for students, parents, teachers and staff.
Chain-link fences, while one of the more affordable options, do not provide the strength and durability needed to protect students and schoolgrounds. They can also contribute to an overly industrial look. On the other hand, wooden fences can cut off sightlines to make schools feel isolated and boxed in. Further, they require routine maintenance to stay safe and visually appealing, which can quickly eat away a school's budget. These reasons make chain-link and wood less than ideal fencing materials for school applications.
Alternative building materials like aluminum and steel can support of the strongest types of fences as well as some of the most aesthetically pleasing. That said, in addition to delivering strength and high-end aesthetics, administrators should look for fences that have: a rackable design, pre-assembled panels and hidden fasteners. Commercial fencing systems that include these attributes can help improve the security of a school and contribute to a sense of openness.
1. Rackable design closes the gap
Not all schools are built on uniform terrain. Sloping grounds can work against fences of all stripes, requiring stair-stepping across hills and valleys. This not only compromises the look of a fence but can lead to safety hazards. Uneven fence tops can increase their climb-ability by providing ladder-like handholds at the top the fence. Alternatively, it can leave sizeable gaps at the bottom that a small child can fit through. Stair-stepping provides security gaps at the fence's top and bottom.
Commercial fencing with a rackable design adjusts to accommodate changes in slope to provide a smooth fence line and ensure there are no gaps at the fence's bottom. In addition to aiding to the professional look of a fence, this design feature reduces the risks of intruders sneaking through or students sneaking away. Rackable design provides added peace of mind that a school's perimeter is secured.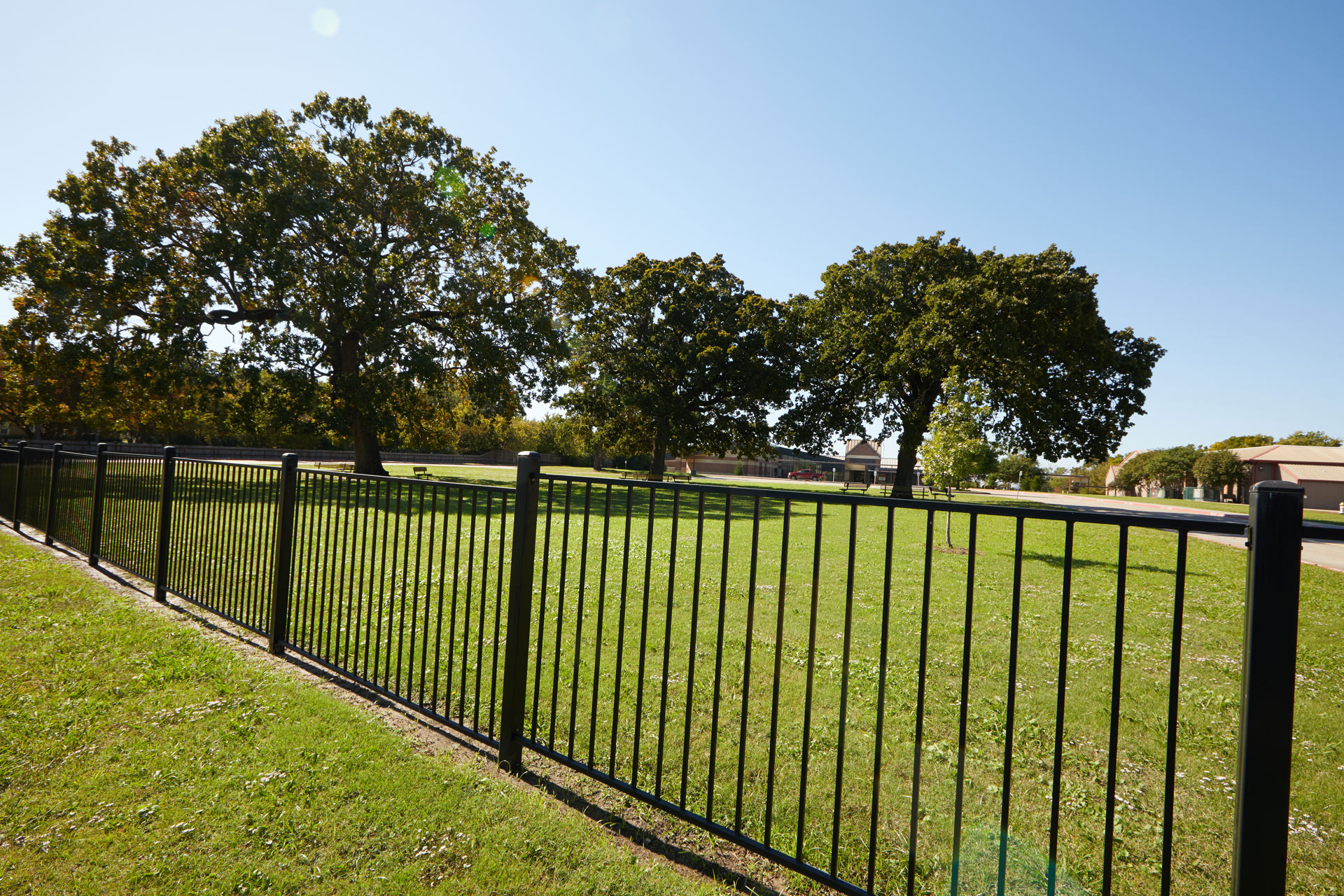 2. Pre-assembled panels make installation quick and easy
For school administrators that are looking to upgrade their fencing systems, summer is the perfect time to do so since students and teachers are typically on break. However, there are only a few months of summer each year, and that time has to be split among a range of different projects. This means the window for installing a fence at a school is relatively small.
To help streamline fence installation, industry-leading manufacturers have developed pre-assembled commercial fencing panels that are quick and easy to install. Made from corrosion-resistant aluminum and ultra-strong steel, these panels can also withstand the increased wear and tear of school applications.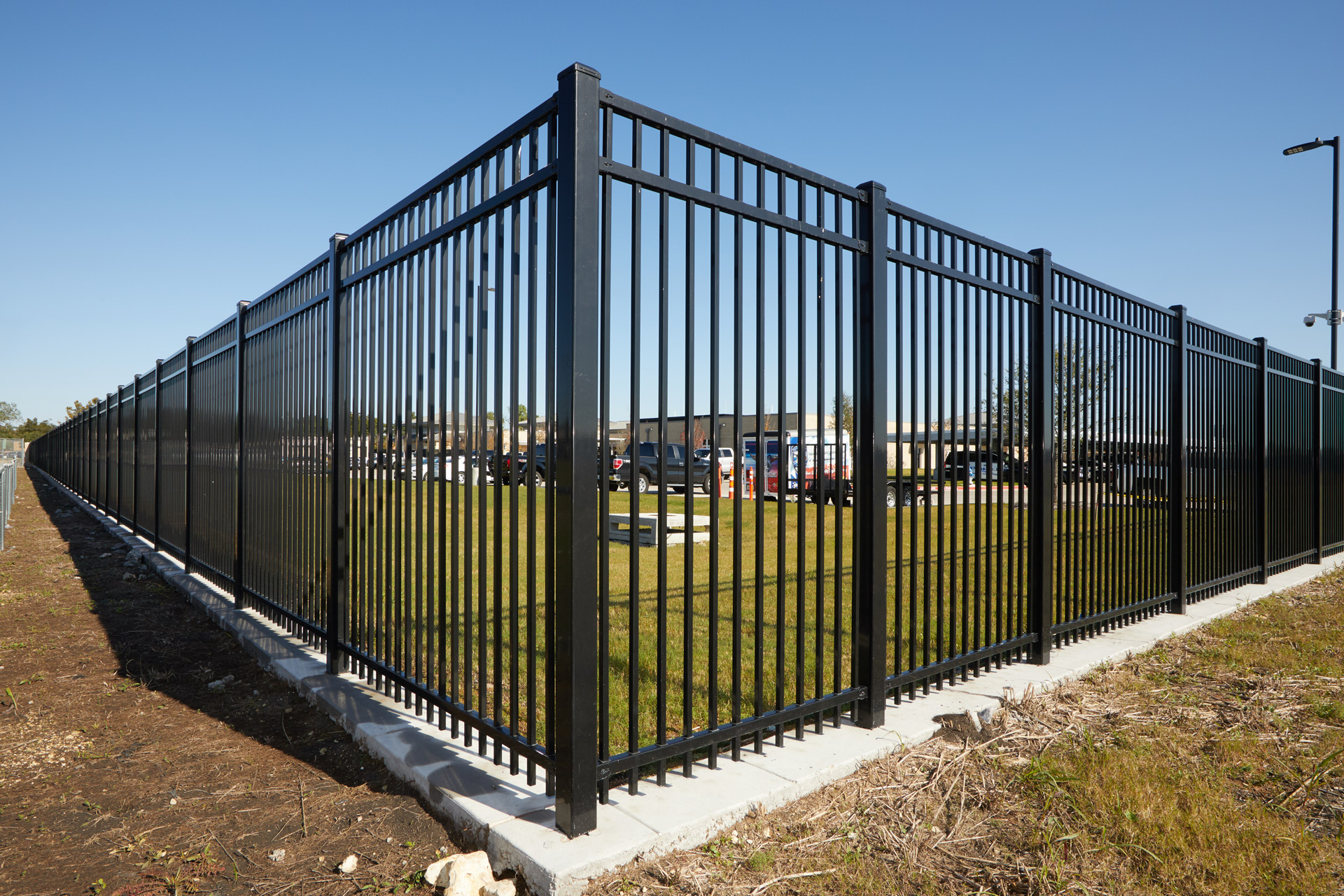 3. Hidden fasteners offer high-quality aesthetics
The best type of fencing for school buildings is strong, intruder-resistant and beautiful. Though a small part of the overall fencing system, fasteners, specifically hidden fasteners, play a large part in achieving all those qualities. Select manufacturers have developed hidden fastener systems to create a high-quality design that serves all the protective capabilities of other commercial fencing solutions. Aesthetically, this creates a seamless, uninterrupted look across the fence line. This contributes to a welcoming design that still deters intruders. This is very important to schools, where a warm exterior can make students feel more at ease.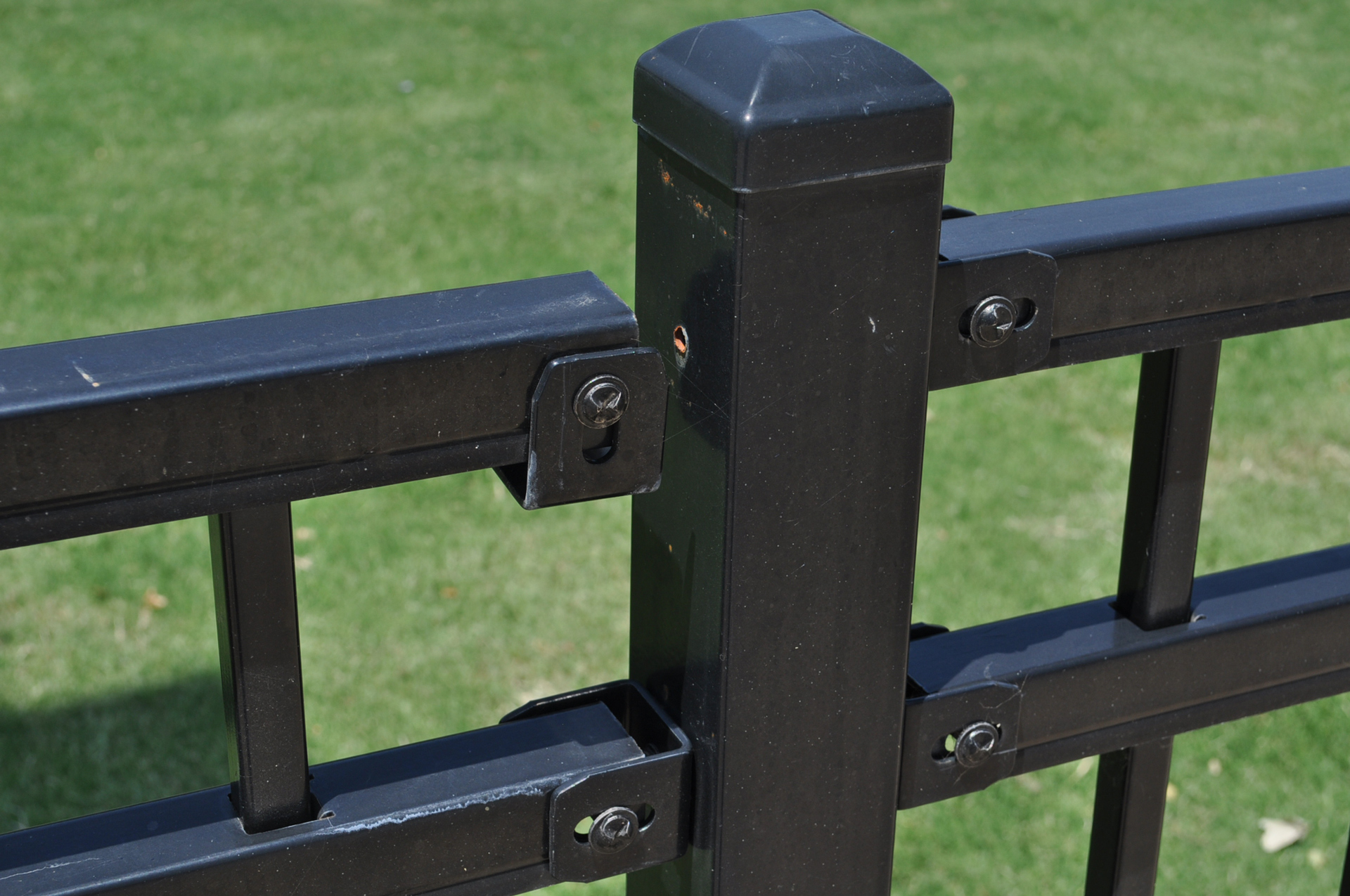 Designs that are as beautiful as they are practical
A welcoming commercial fence seems almost like a contradiction. But when a fence preserves open sightlines with minimal profile and dark coloring, it almost fades into the scenery while still providing a strong and secure perimeter. Because Fortress® fencing supports a welcoming environment with strength and practical design elements, it is an ideal option for schools looking to upgrade their fences. With optional caps, gates and other customizations, Fortress' aluminum and steel fencing systems also ensure that the perimeter of the school looks as smart as the students within it.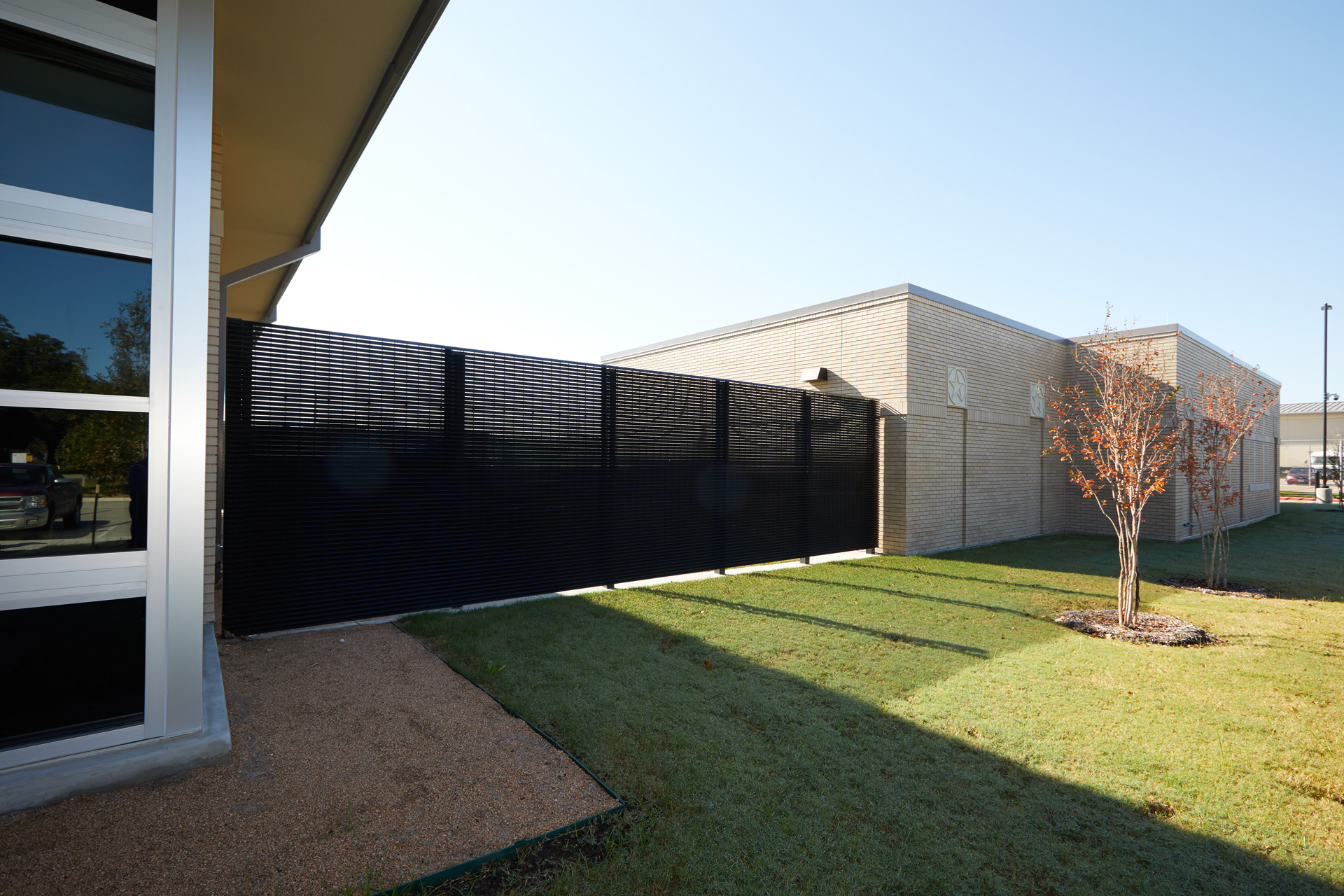 You may also like:
How Advances in Modern Technology have Improved Today's Commercial Fencing
Your Questions on Aluminum Fencing Answered
Expert Advice: Selecting the Best Wood-Alternative Fencing Materials