Exterior cladding can elevate the design aesthetic of residential and commercial exteriors by adding a different texture to an entire side or just part of a building. Because it is indirectly applied to a building's exterior, cladding can be oriented vertically, horizontally or diagonally for a greater range of design options when compared to siding. This quality provides a ventilated drainage plane to protect a building from wind and rain while manipulating the façade's depth. For both practical and aesthetic reasons, homeowners and commercial building owners have long added this architectural feature to their list of design must-haves.
But designing a building is more than just creating a beautiful and functional space. As emphasis on green building practices continues to increase globally, architects are being tasked with making buildings more sustainable-from the inside out. Because there are many types of cladding materials available, from fiber cement to glass and everything in between, choosing the one that matches the aesthetic vision of a space and supports sustainable design initiatives can be difficult. Even with a specific look in mind, architects can find multiple materials to achieve their vision-all with varying levels of environmental impact.
For example, both composite and wood cladding can provide a natural, earthy tone. However, while the two options offer a similar aesthetic, composite cladding is offered in a variety of wood-emulating colors for unmatched versatility. The two cladding materials also differ in what they offer to designers who are looking for environmentally friendly building materials. Below are three ways the two materials compare in terms of sustainability.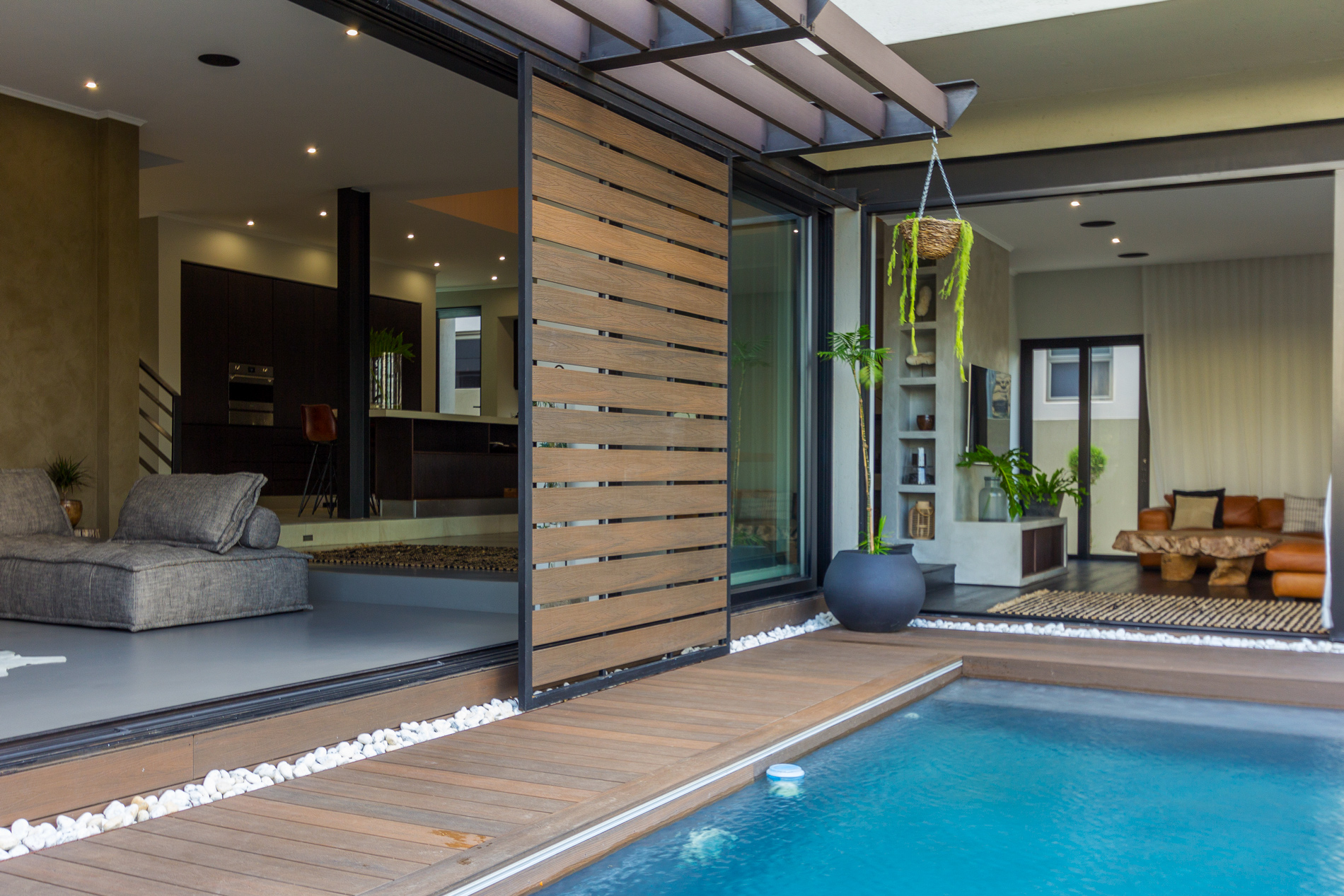 Sustainability begins at the source
One aspect to consider when determining if a cladding material is sustainable or not is to look at its source. Forests can offset carbon emissions, which can lead many to believe that wood is a completely sustainable resource. The reality is a little more complicated. Increased demand for lumber can lead to felling trees faster than they can grow, devastating complete ecosystems and negating a forest's ability to trap carbon. Those looking for eco-friendly wood should consult the Forest Stewardship Council (FSC) to ensure any wood product they use is sustainably sourced.
Composite cladding, on the other hand, can be made with bamboo fibers and recycled plastics, which would otherwise end up in landfills. Fast-growing without pesticides or fertilizers and incredibly strong, bamboo can support sustainable building when grown responsibly. Further, the FSC has certified select composite offerings as being ecologically responsible.
In terms of source, both composite and wood cladding can support an environmentally friendly build, but their ability to do so is beholden to their manufacturers. As such, designers should research a company's sustainability commitments before making a final decision.

Cladding that stands the test of time
Another aspect of eco-conscious building is using materials that are resilient and long-lasting. A renewable material may not be the most sustainable option if it only lasts a couple years due to the energy required to produce, ship and install it. Both composite and wood cladding can last years without needing replacement, but composite boards have the longer life span of the two options.
Even when properly maintained, wood will need to be replaced every 10-20 years due to rot, twisting and insect damage. This not only increases the carbon footprint need to produce wood cladding, but it also increases the amount of materials bound for landfills, since treated lumber is not always recyclable.
Cladding made from capped bamboo-PVC composite boards can last well beyond wood's life span without the required maintenance. In fact, some composite cladding comes with 50-year warranties, all but promising this material may be the last cladding a home- or building owner will need. Like treated lumber, composite materials are not recyclable. However, its durability gives it a slight advantage when it comes to sustainability.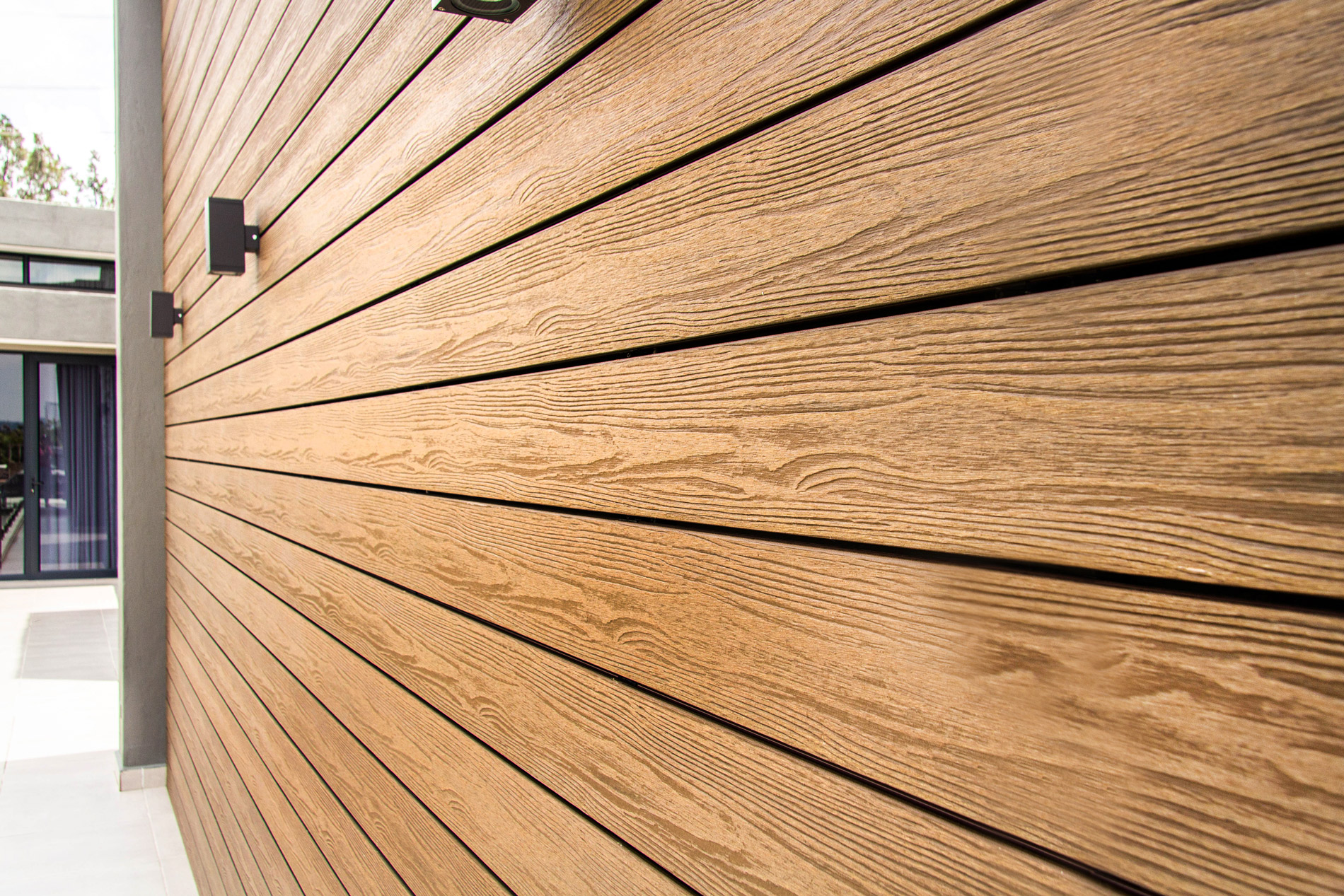 Eco-friendly maintenance is a must
Another aspect to consider is the maintenance required of cladding. Easily maintained materials not only save homeowners from labor-intensive upkeep, but they can also leave neighboring ecosystems undisturbed. Since cladding provides a first line of defense against the elements, it bears the brunt of weather-related damages. To remain pristine and protective, wood cladding will need to be re-stained and resealed regularly as well as treated with insecticides and fungicides. These harsh chemicals can collect in nearby streams, which can hurt plants and animals.
Because industry-leading composite boards are encapsulated in a high-grade acrylic polymer that shields their bamboo-PVC cores from UV rays, water infiltration and insect damage, their upkeep is simple and has a low environmental impact. They only need to be washed with dish soap and water. This leaves the surrounding environment free of hazardous run-off, making composite boards easier and more sustainable to maintain.
Choose sustainable cladding by considering the manufacturer
Composite cladding boards can offer sustainability benefits that wood cannot, including eco-safe upkeep and an incredibly long lifespan. However, depending on the manufacturer, some composite cladding may be a more sustainable option than others-for instance if it's FSC certified and uses recycled content.
Fortress Building Products is constantly looking to the future of sustainable outdoor living products, including composite cladding boards. By using recycled plastics and FSC certified bamboo fiber, Fortress® cladding helps make eco-friendly design not only possible but also beautiful.
You may also like:
Is Cladding Waterproof? Protection from the Elements with PVC and Composite
Top 5 Characteristics to Look for When Selecting Composite and PVC Cladding