Decks may rule the backyard, but porches have helped homeowners extend their useable space into their front yards for hundreds of years. They inevitably conjure images of family, community and a connection to the neighborhood at large. Porches should not be forgotten as homeowners continue to upgrade their outdoor living scenarios.
A new porch ceiling can change the space's look and feel. For example, installing cedar deck boards across the porch ceiling in mountainous regions can provide a sense of connection to the surrounding wilderness. No longer limited to traditional wood building products to line the underside of a porch roof, homeowners have the freedom to find alternative materials that fit their design aesthetic and boast a long service life.
One such material, composite, provides homeowners the ability to easily realize their most ambitious porch ceiling ideas.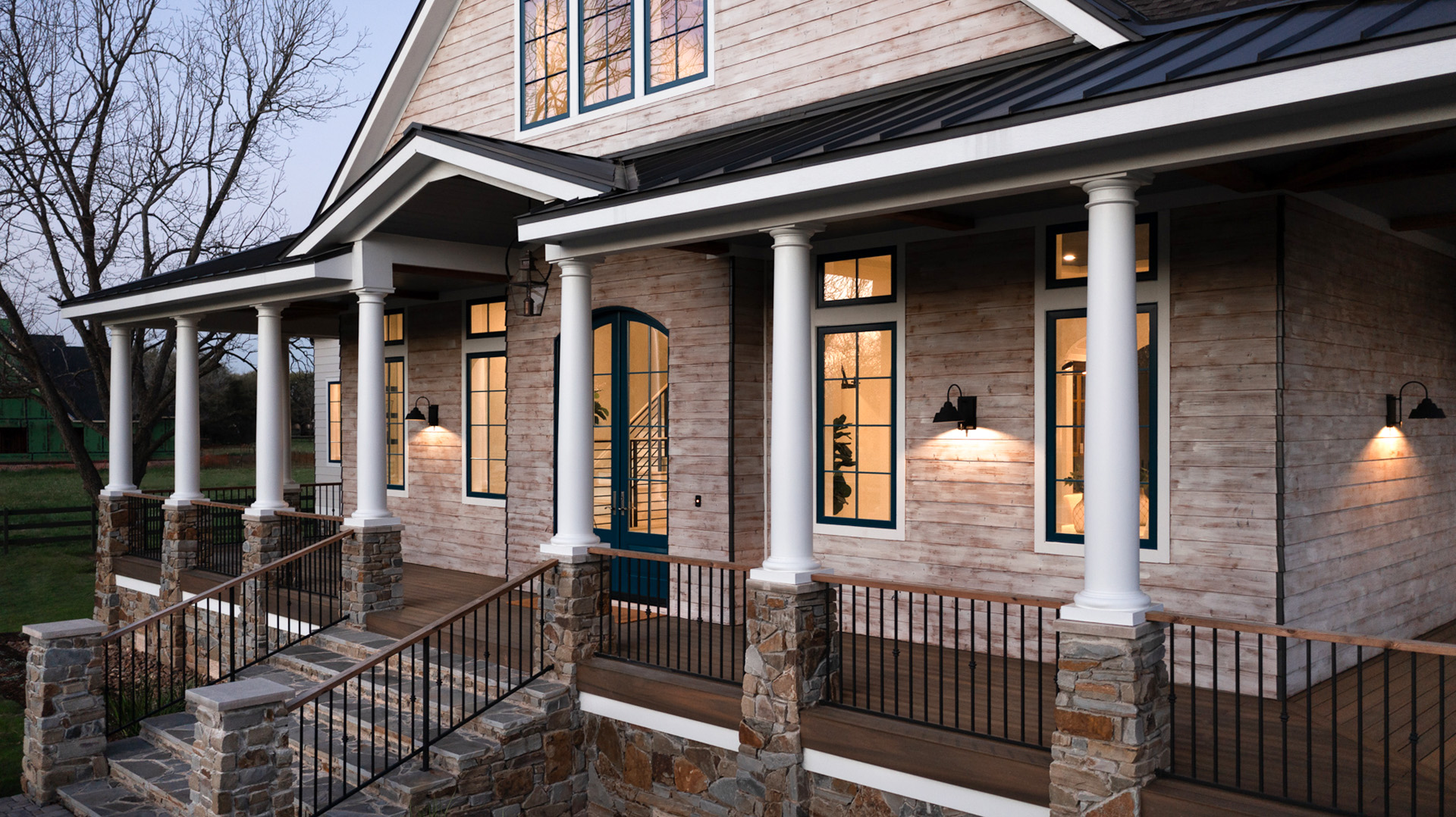 Light and rigid composite boards are easy-to-install
Select capped bamboo-PVC composite deck boards have a foam core that makes them up to 45 percent lighter than other composites and hardwoods. A lightweight board can ease the burden of lifting and steadying porch ceiling boards. Thanks to innovations in manufacturing processes, lightweight composite deck boards also have exceptional strength. This means that they are able to stay rigid over longer free spans to help ensure a porch ceiling that is true and square. All these qualities work together to help homeowners spend less time upgrading their porch ceiling and more time enjoying the space under it.
A porch ceiling that ties the outdoor living space together
Capped bamboo-PVC composite deck boards emulate the warmth of a variety of natural hardwoods. Because they can be capped with a weather- and UV-resistant acrylic polymer, these boards will stay bright and beautiful without the need to sand, restain and reseal-a process that is even more labor intensive when the boards are overhead.
In addition, homeowners can easily choose a board color that complements other features of their home such as their backyard deck, cladding or interior flooring. Focusing on these small details can help homeowners establish a cohesive design aesthetic both inside and outside their home. Alternatively, they can use multiple colors to create a unique pattern across the porch ceiling for a look that is all their own.
The secret to long-lasting porch ceilings
Unlike most deck surfaces, porch ceilings don't receive the brunt of the elements. However, high humidity and eave leaks can expose porch ceilings to moisture, causing mold and rot. Additionally, they are still at risk for insect damage. Wood boards would need to be regularly resurfaced and treated with insecticide to slow premature deterioration. Both processes are not only difficult, but they also require harsh chemicals that can damage surrounding ecosystems.
On the other hand, composite deck boards inherently resist moisture and insect damage. Often, their surfaces have anti-microbial properties to curtail mold growth. This, in combination with their resistance to insect damage, ensures these wood-alternative boards will last year after year without the harsh chemicals and routine upkeep needed for traditional wood ceilings.
What's on the underside of a porch roof says a lot
As homeowners look to extend their useable space and design aesthetic to the front of their home, porch ceilings will increasingly become a place to upgrade and customize. Composite deck boards from Fortress Building Products can help homeowners build longer-lasting porch ceilings that match other design elements of their homes. These boards are quick to install, easy to maintain and emulate the rich texture of wood for a porch ceiling that is a step above the average.
You may also like:
How-to: Deck Lighting Installation Guide
3 Outdoor Living Space trends to Fall in Love With This Season