Rooftop decks can be gamechangers for homeowners short on yard space. They can also lift homeowners above the fence line for unrivaled views of the surrounding area. However, these decks can be complicated to build safely. For this reason, homeowners are encouraged to contact roofing and decking professionals to ensure their rooftop deck ideas are up to code, fully safe and within the bounds of city and HOA bylaws.
With the technical aspects taken care of, homeowners can focus on the form and function of their elevated deck. By thinking through how their outdoor living space will come together, from the deck boards to the railing and more, homeowners can build their ideal rooftop sanctuary. Below are four elements to consider when designing a rooftop deck.
1. Lightening the load for homeowners and their roofs
One of the biggest challenges of building a roof deck is not overloading the roof itself. Decking materials in addition to outdoor furniture and appliances can strain the roofing joists. With load limits in mind, homeowners have traditionally been limited to pressure-treated decking or hardwood.
However, these options have several downsides. Pressure-treated decking requires frequent maintenance to stay pristine, especially with the amount of weather exposure it must endure on a roof. Hardwoods can weigh up to four pounds per board foot, which can drastically limit what homeowners can place on their rooftop decks. Grills, patio seating, heaters and shade structures might cause the roof to collapse due to exceeded weight limits. Even when scrupulously maintained, both options will inevitably give out to the harsh effects of weathering.
On the other hand, composite boards can handle the most extreme weather with little upkeep-lightening the amount of maintenance required from homeowners. With superior impact, weathering and fading resistance, composite decking boards can also handle the added exposure of being on the roof for years, so homeowners can enjoy their roof decks longer.
Further, select manufacturers reduce strain on roofing joists by creating composite boards with bamboo-reinforced foam cores. These boards are lightweight without sacrificing an ounce of durability. By using composite decking boards, homeowners have the freedom to add more features to their rooftop decks.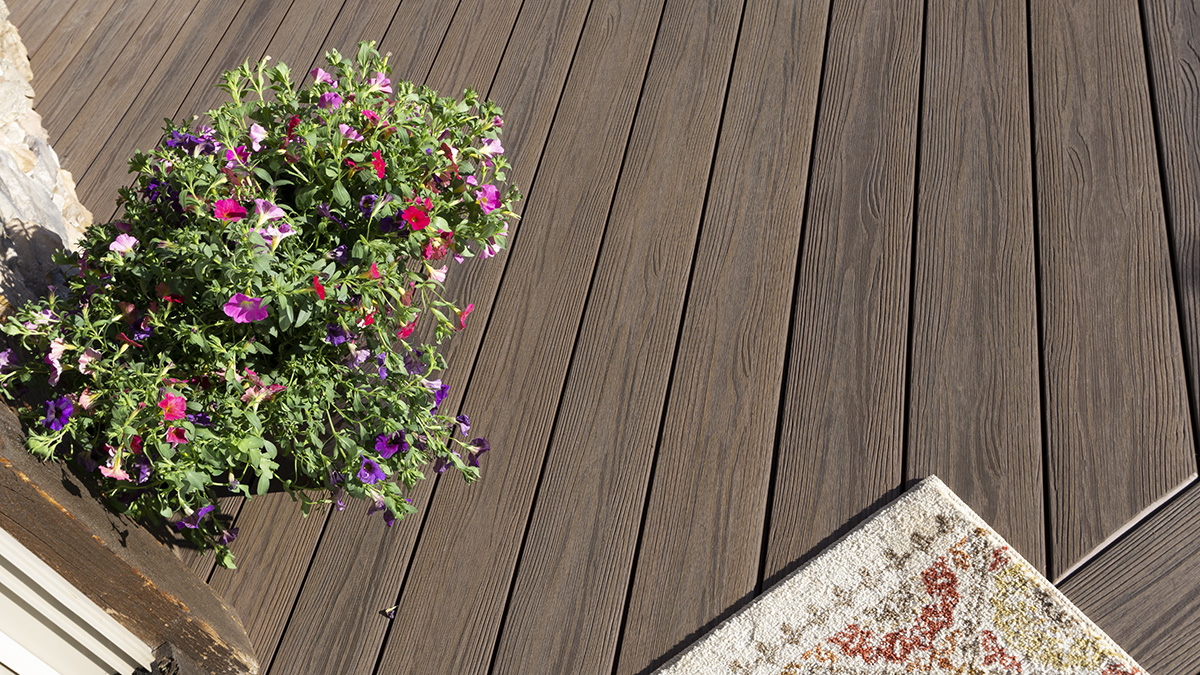 2. Adding shelter to a rooftop deck with a steel pergola
Speaking of exposure, homeowners also face the challenge of providing a comfortable rooftop environment. Rooftop deck shelter ideas can range from the functional to the purely aesthetically pleasing. A steel pergola provides the best of both worlds. These structures have nearly limitless configuration options to fit the design aesthetic of any space.
Durable and low-maintenance, steel pergolas provide a definite but open space for entertaining, dining with loved ones or simply relaxing on a summer day. They can provide dappled shade on sunny days while still allowing a cooling breeze to roll through. Further, their clean and minimal lines create contemporary, flexible outdoor living spaces without obscuring the deck's elevated views.
3. Combining safety and style in one
Perhaps it goes without saying that a rooftop deck will need railing to keep everyone safe. Just as manufacturing advances have resulted in durable and lightweight options for deck boards, deck railing has expanded beyond traditional wooden balusters. For example, aluminum railing can provide a lightweight and corrosion-resistant solution for homeowners looking to build a rooftop deck.
In general, aluminum railing offers minimal sightlines to maximize views. This railing's narrow profile can fade into the scenery beyond the top rail while still providing the strength and durability of larger rails. Select manufacturers have taken such systems a step further with a pre-attached, patented bracket system for quick and easy installation. These panels can also be customized to match almost any design aesthetic. For instance, Fortress Building Products offers optional vertical cable or "drop-in" glass panel infills that let homeowners shout their personal style quite literally from the rooftops.

4. Creating ambiance with accent lighting
Lighting creates a welcoming environment and supports wayfinding across any type of deck—on top of a roof or not. While there are many lighting fixtures on the market, not all of them provide the long-lasting weather-resistance needed for rooftop applications. Roof decks experience unblocked wind, unmitigated storms and more, which can damage hanging lights or topple outdoor lanterns and lamps. On the other hand, rail lighting and illuminated post caps are incorporated into the deck railing itself. As such, this type of lighting can brighten a rooftop deck during evening gatherings and withstand the brunt of any dark and stormy night.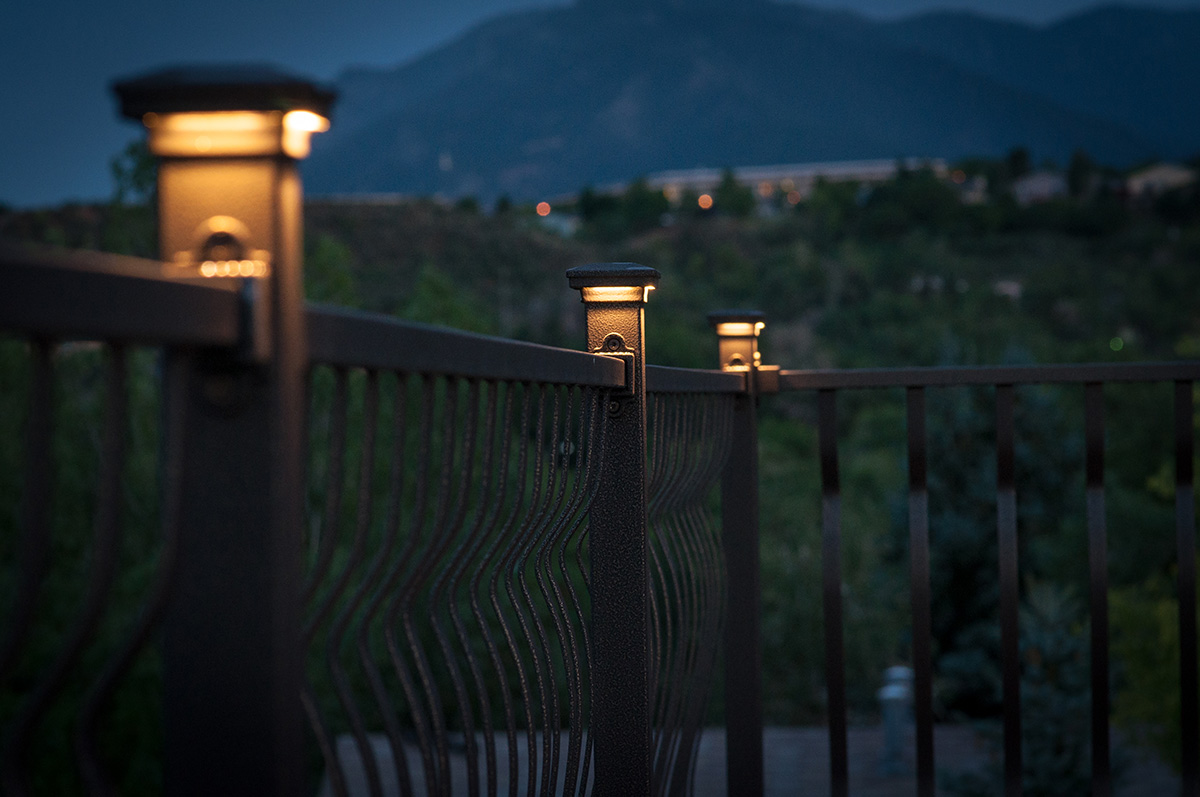 Design and functionality that work together
Whether homeowners want to get a little closer to the stars or create an outdoor living space without the yard, they should first and foremost consult with a building professional to see if their rooftop deck idea is safe and within local code requirements. After that, building with advanced materials and systems can help create a beautiful, functional rooftop sanctuary. Fortress Building Products offers a family of products that provide the durability needed for a roof deck without the added weight and maintenance of traditional decking materials.
You may also like:
3 Outdoor Living Space Trends to Fall in Love with This Season