According to Qualified Remodeler's 2022 report on the year's biggest outdoor living trends, composite decking, wood-alternative railing systems and decorative lighting reign supreme on the list of the most sought-after outdoor products. And no wonder! In the search for more living and entertainment space, homeowners are continuing to commission new decks that deliver high marks on performance and aesthetics.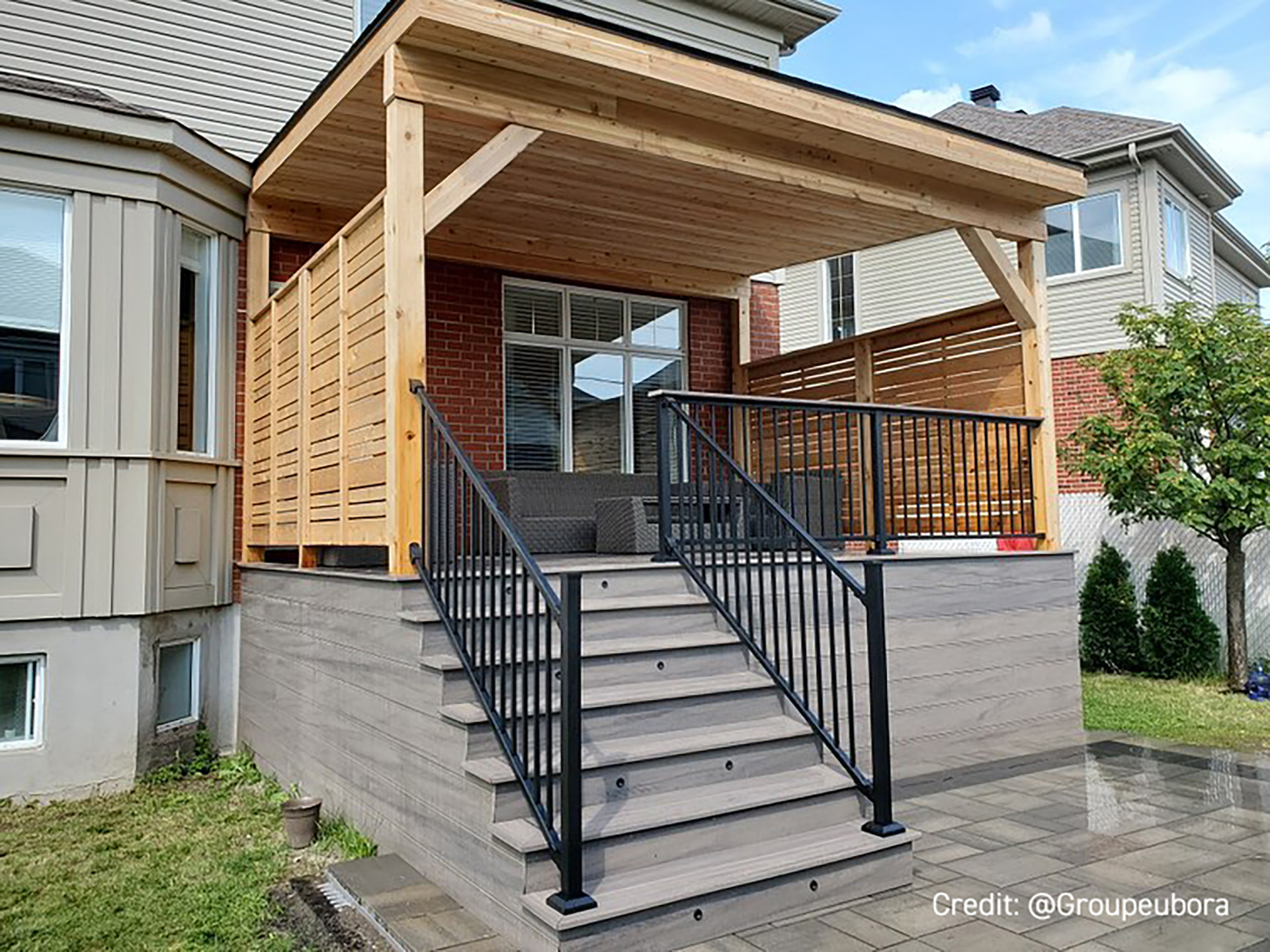 Deck stairs are a critical component of any complete deck system. After all, with the right building products, your stairs will provide a safe, accessible and beautiful entryway to your outdoor sanctuary.
With the warm rays of summer upon us, there is no better time to start thinking about how you'll spend quality time on your modern deck. We've compiled three simple ways to upgrade your deck stairs and elevate your outdoor living space:
Take your deck to a whole new level with high deck stairs
Multi-level decks with elevated deck stairs create a lofty haven above with plenty of entertainment and living space below. Opting for high deck stairs requires a solid frame that lasts. Comprehensive steel stair framing systems help sideline issues rampant in traditional wood decks, like poor stringer-to-deck connections and inconsistent risers. Strong and durable, steel deck stair framing systems are easy to install and will last longer than deck stairs framed with traditional materials. Homeowners can pair steel stair framing system with composite decking for a durable high deck stair solution that emulates the warmth and beauty of wood without the maintenance.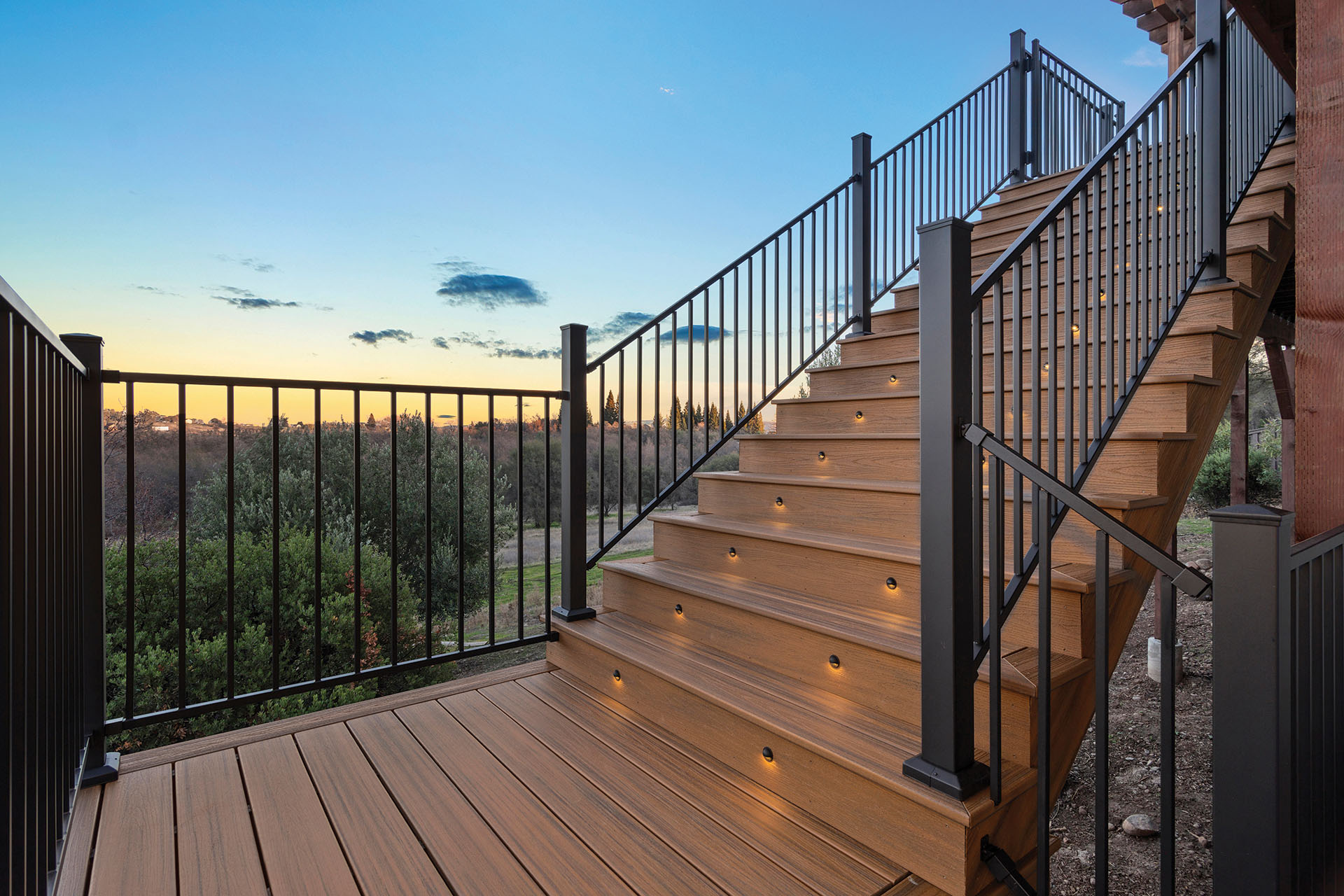 Maximize your view with a steel stair railing system
Traditional wooden deck railing requires frequent maintenance and offers less durability than wood-alternative options. That's where wood-alternative options like sleek and modern steel railing comes in. With advances in coating technologies, steel railing options resist rust and corrosion, making them an optimal choice for a durable and stunning railing that lasts.
The clean lines and minimalistic aesthetic of steel railings allow your view to speak for itself. Reduced shapes with clear lines and edges are a stunning trend for 2022 that we know will stick around. These minimalistic design elements provide a safe deck experience without obstructing your view beyond the top rail. Opt for a wood-alternative railing to spend more time enjoying your gorgeous deck stairs without worrying about the splintering or warping of a standard wood railing.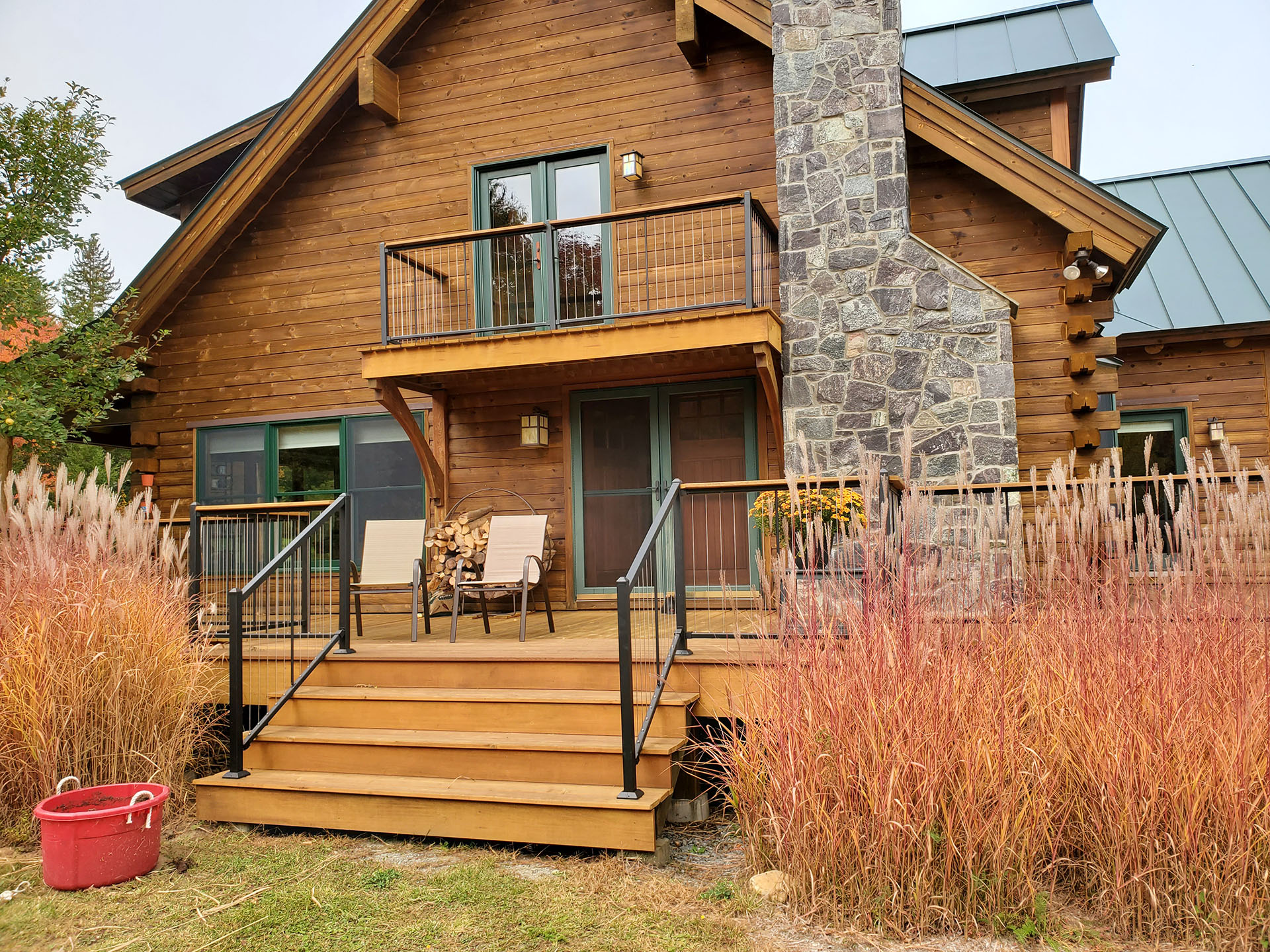 Illuminate your deck stairs with LED lighting accessories
Many homeowners are looking for simple ways to create deck stairs that are elegant and functional. So, how do you make fancy deck stairs? Installing LED lighting accessories is a practical way to add a high-end feel to your deck stairs while increasing nighttime safety. Reduce the risk of fall mishaps with recessed deck lighting features or LED post caps to make the most out of your outdoor space.
It's the perfect time to step up your stair game
It's the perfect time of year to capitalize on your deck's possibilities by investing in your deck stairs. Turn to steel deck stair framing, railing systems and lighting from Fortress Building Products to enhance your space, providing a safe and personalized deck entryway for years to come.
You may also like:
https://fortressbp.com/blog/477/5-deck-railing-ideas-as-you-plan-for-warmer-weather
https://fortressbp.com/blog/473/is-composite-decking-worth-it
https://fortressbp.com/blog/106/how-to-extend-evenings-on-a-deck-with-outdoor-lighting