The kitchen is the heart of the home, so it's no surprise that demand for outdoor kitchens is on the rise. Fortunately, modern decking solutions can enhance cooking and entertaining capacity, making it easier than ever to incorporate outdoor kitchens as flex spaces that blur the line between indoor and outdoor living.
Integrating an outdoor kitchen into the layout of your deck is a surefire way to increase quality time with family and friends while enjoying the savory aroma of food fresh off the grill. Before getting started on this major project, it is important to carefully consider your decking and framing materials to ensure a modern deck that provides both style and safety.
Decking that gives its compliments to the chef
Want a modern deck that emulates the warmth and richness of wood, without the maintenance or propensity to rot? Today's top decking manufacturers combine the premium performance qualities of composite with vibrant colors and intricate, realistic grain patterns. The result is a product that is resistant to the damaging effects of moisture and weathering and requires minimal upkeep to maintain its beautiful appearance meal after meal. As a plus, bamboo-PVC composite decking, like Apex® from Fortress Building Products, offers unmatched slip- and stain-resistance. This makes the decking material ideal for outdoor kitchens, which are prone to grease, oil and water spills.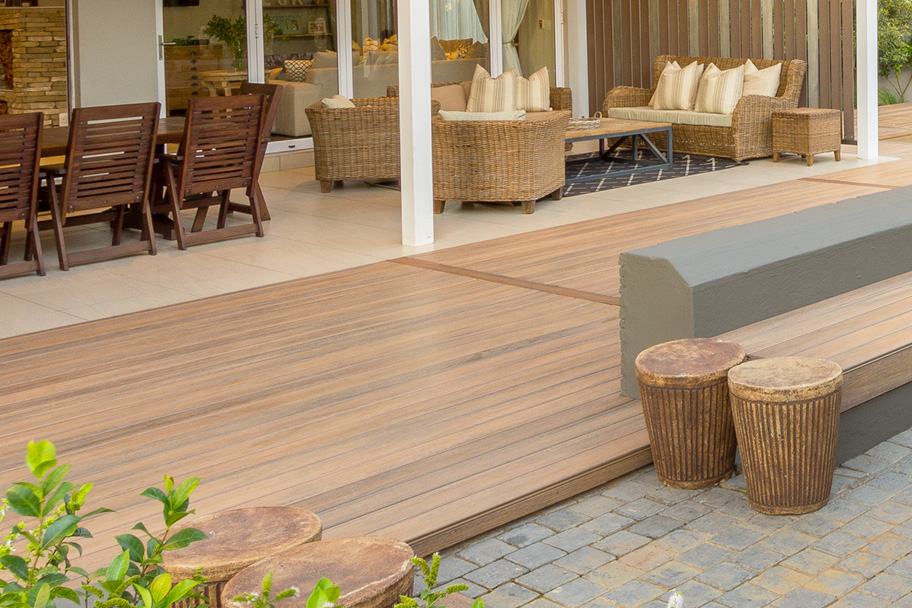 A modern deck needs modern railing
Tap into the full potential of your modern deck with the long-lasting beauty and narrow profile of steel railing. Select steel railing systems are dressed in a corrosion-resistant coating that helps ensure minimal maintenance and long-lasting beauty. With endless possibilities for customization, including flat accent top rails, also known as drink rails, homeowners can create the perfect place to sip a drink or lean into conversation with dinner guests.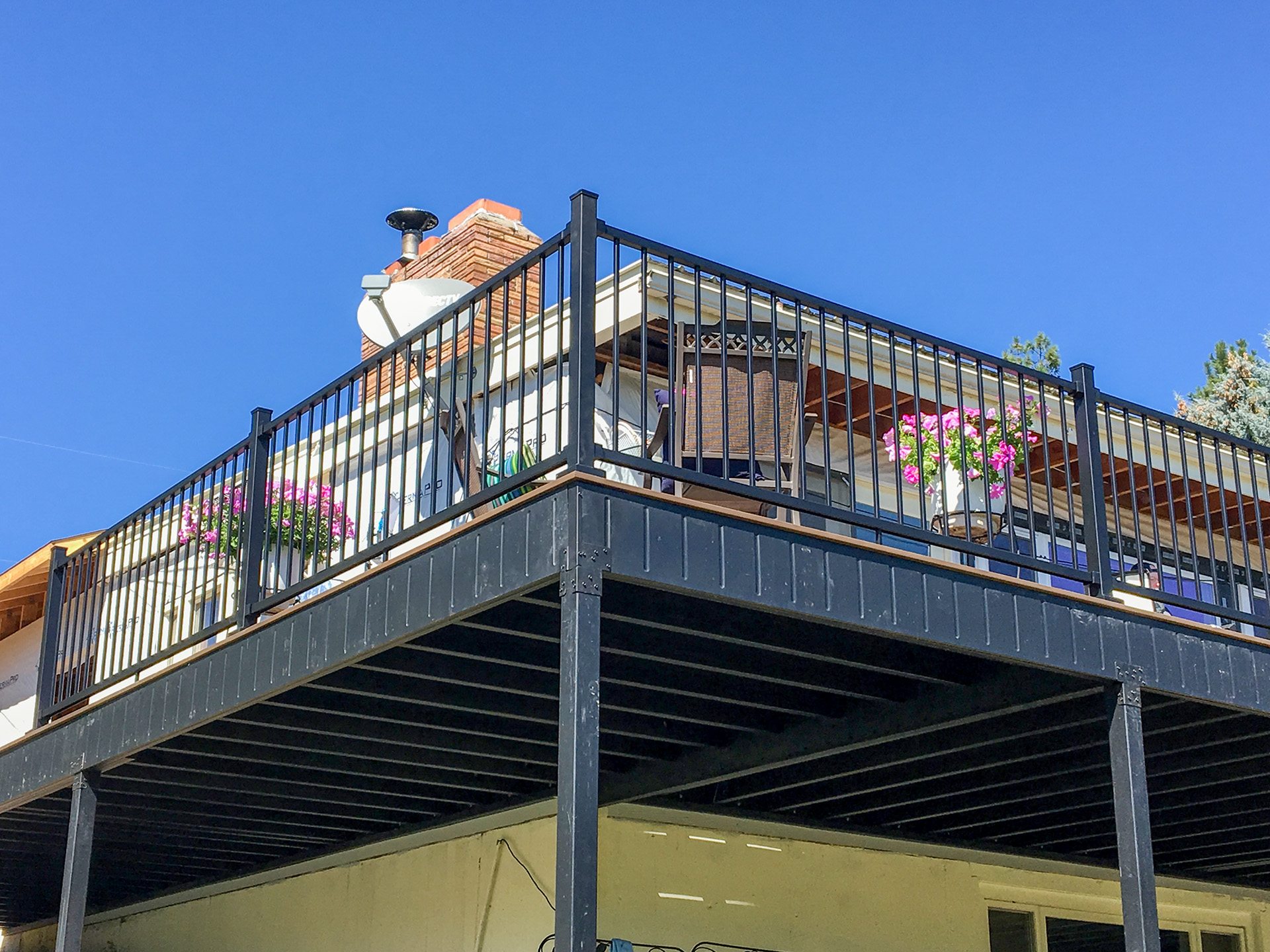 Handle heavier decks with steel framing
Safety should be a top priority for your modern deck—especially considering the added weight of an outdoor kitchen. Think of framing as the skeleton of your deck, providing the essential structure and foundation for your al fresco oasis. Utilizing steel deck framing guarantees a lasting outdoor dining space with top-notch fire safety and load ratings. Steel deck framing sidelines issues of rotting, warping, insect damage and premature deck failure that are common with wood deck framing. This added strength and durability is critical when entertaining a large number of guests or installing heavy outdoor kitchen appliances.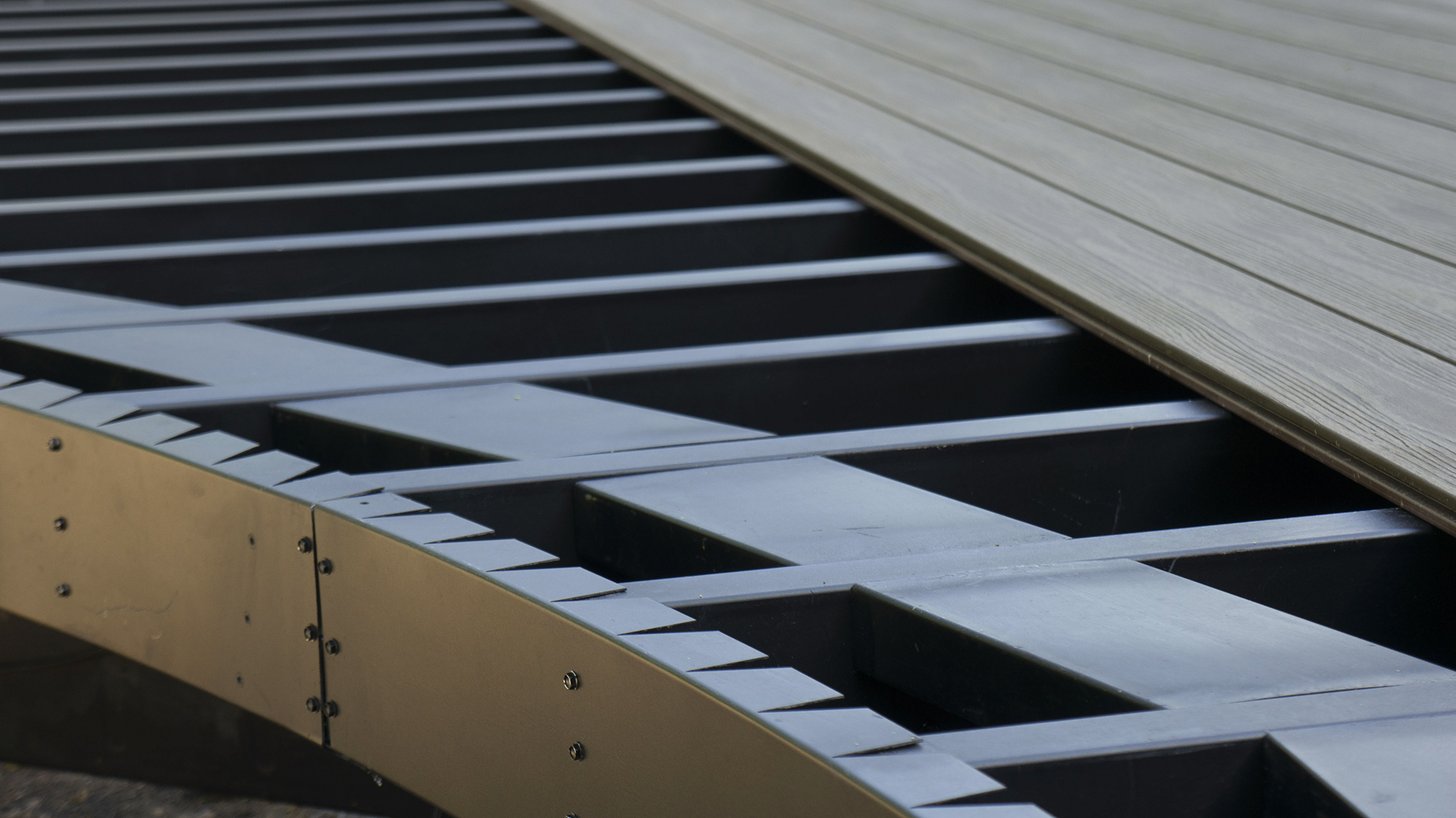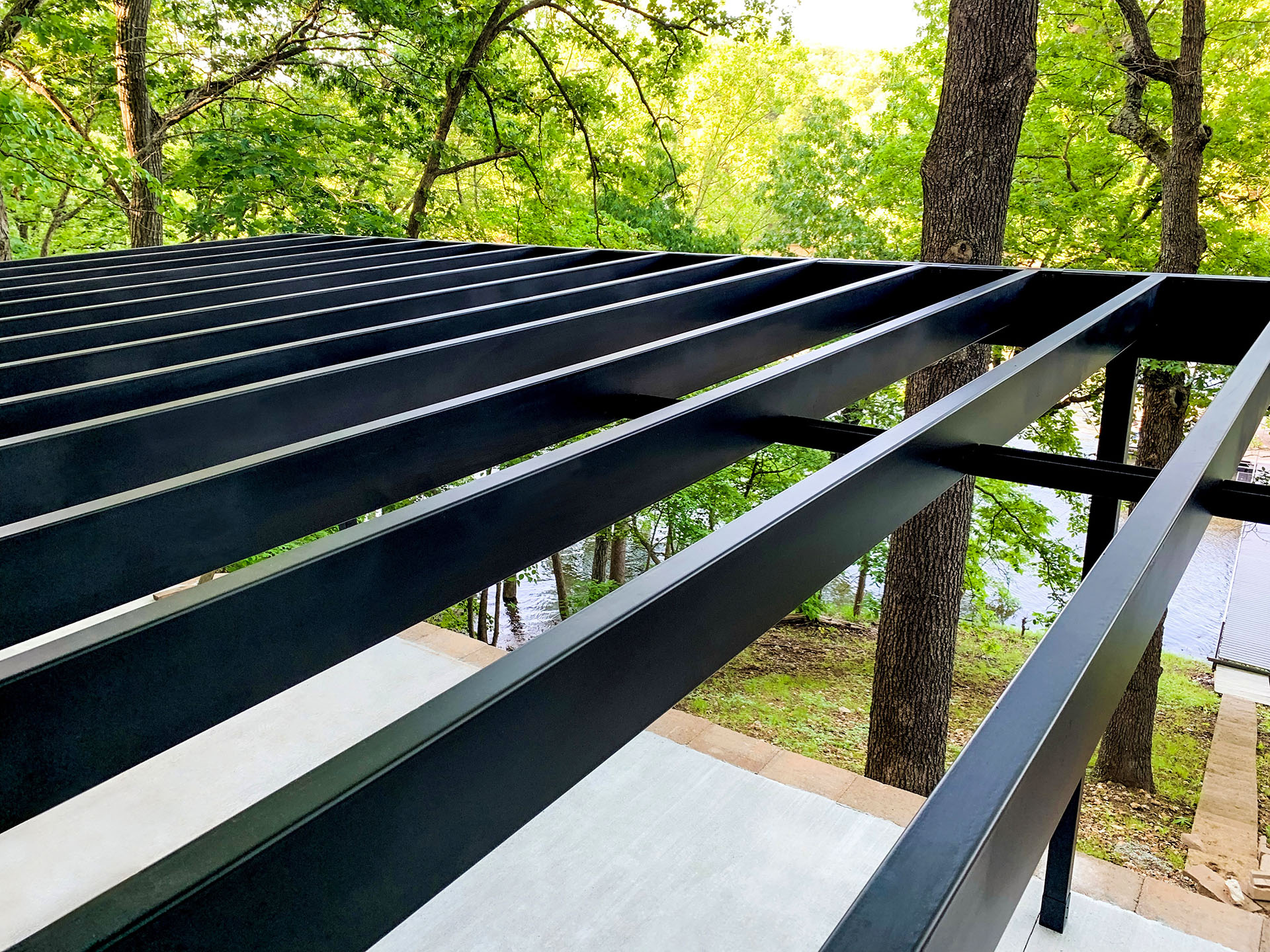 Create a room-like feel on your modern deck with a steel pergola
Steel pergolas can define an outdoor kitchen and entertainment space, offering durable shelter and a contemporary aesthetic with minimal maintenance. With virtually limitless design options, these sleek outdoor structures can be easily customized to accommodate different kitchen layouts and amenities, including expansive countertops, large outdoor dining tables, a professional grill or a complete bar to make entertaining easier than ever. Plus, because steel is a noncombustible building material, steel pergolas are the ideal spot for outdoor cooking—sidelining the risk of a stray spark or hot coals from a barbecue damaging the structure.
Extending your home's usable space with a modern deck design
Incorporating a kitchen into the layout of your modern deck is the perfect way to enjoy priceless time with friends and family while savoring a home-cooked meal. The trend of alfresco kitchens is one that you and your guests will thoroughly enjoy for years to come.
When designing your outdoor kitchen, it is important to choose the right building materials and outdoor living products. Fortress Building Products offers durable and stylish wood-alternative solutions that give you the confidence to create an outdoor kitchen that performs as a natural extension of your home.
You may also like:
5 Steel Pergola Ideas that won't Blow Away with the Trend
3 Outdoor Living Space Trends to Fall in Love with This Season
How to Build an Outdoor Living Space that Feels like an Extension of Your Home