Since the start of the pandemic, over 20 million Americans have acquired a new dog or cat, raising the percentage of American households with pets to 70. Whether your pet came into your home before or since the world went on pause, there's a good chance a return to full-time or hybrid office work is going to increase how much time you and your pet spend apart.
If your pet will soon be spending more time alone, it's an especially important time to consider: how do you make your outdoor living space pet-friendly? Read on for some outdoor design ideas to get you started.
Good fences make good neighbors (and safe pets)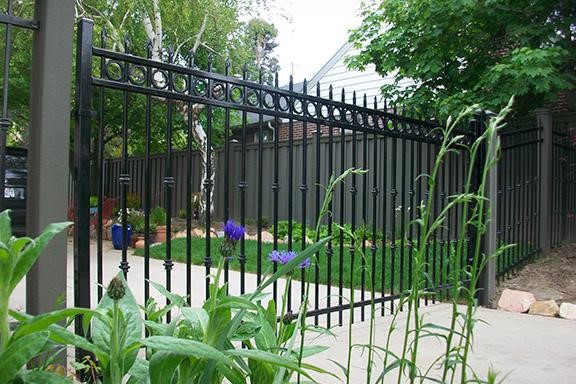 About 10 million pets are lost in the US each year. Many of these lost pets are dogs that have escaped their yards. A secure and pet-friendly fence, however, could have kept these dogs safe at home.
But To keep your dog or cat safe and secure in your yard, a fence should be:
Durable
Low-profile
Customizable
Steel fencing meets all the criteria on this list. While wood fences can rot when exposed to the elements, leaving vulnerable points for your dog to escape when unsupervised, select steel fences are finished with an advanced coating to increase durability and resist weather damage. This means your fence will stand strong in all climate conditions and keep your canine safely secured.
The unobstructed sightlines of a low-profile steel fence may even help your pet feel calmer and decrease its desire to explore beyond the boundaries of your property. Plus, steel fences can be equipped with customizations like gates and panels that offer reduced air space. This means the space between pickets can be as narrow as 3 inches—perfect for securing pets that are especially small.
Add shade with a pergola for you and your pet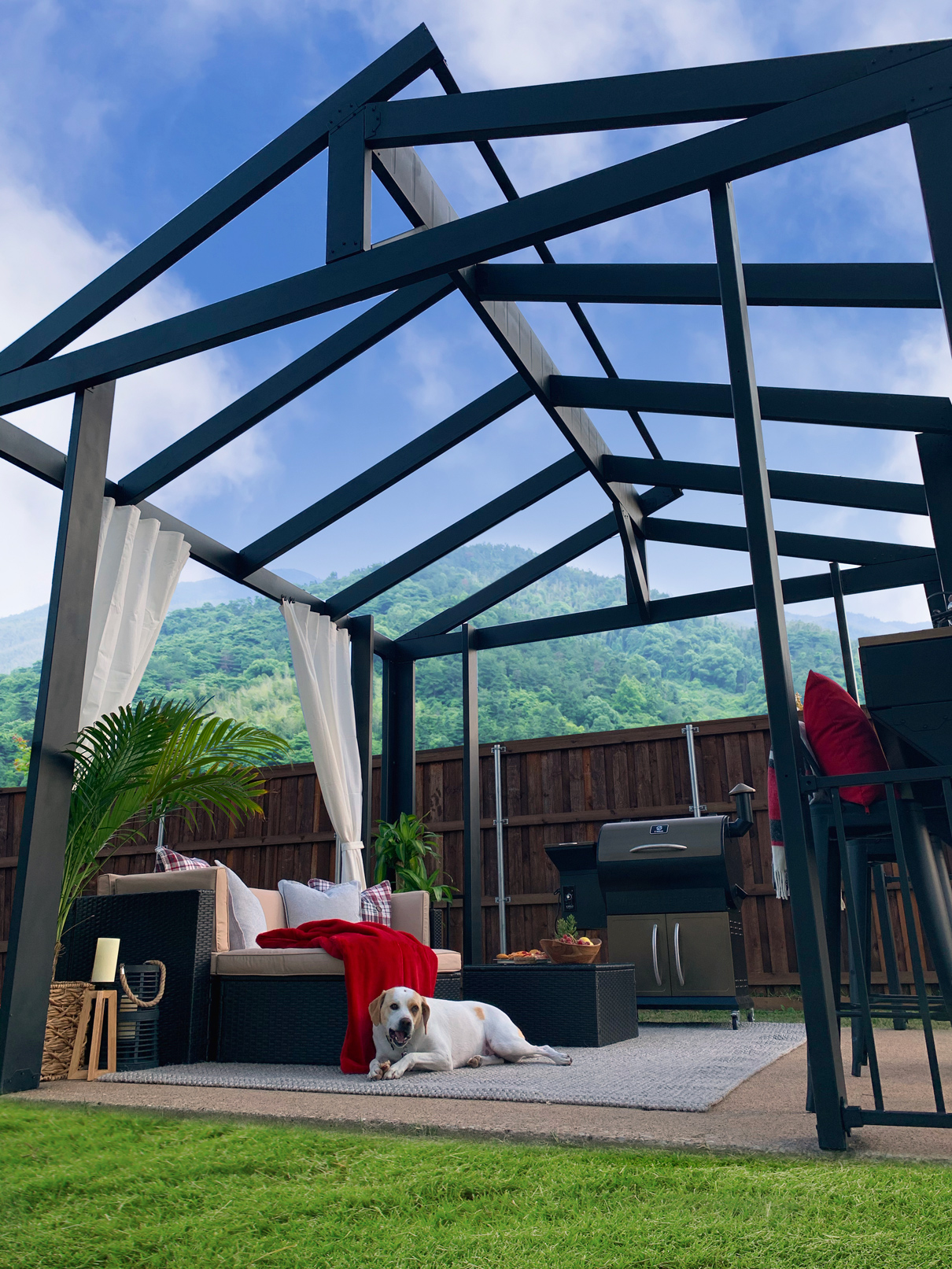 The last few years have seen record-high temperatures in many regions throughout the US. While many of us have the luxury of staying inside our air-conditioned homes without being very affected, a sweltering outdoor space can result in discomfort or even heat stroke for a pet that longs to be outside.
To create a pet-friendly outdoor living space that protects your four-legged friend from the summer heat, you need shade.
One of our favorite outdoor living space ideas to create shade is to add a pergola. Pergolas have been one of the most popular garden trends of the last couple years, and for good reason. Pergolas provide plenty of shade, along with a stylish setting for an outdoor living space.
For your pet, that means they'll always have a place to cool down. And, by including amenities like a shaded water dish and their own place to rest, you can even make the space under a pergola feel like your pet's outdoor home.
Protect your pet with dependable deck railings
If you're like most homeowners, you probably chose a deck that would bring joy to you, your family and your (human) guests, while also keeping everyone safe. But if your pet will be joining you on deck, it's important to realize that the International Building Code (IBC) was written with people, not pets, in mind. For example, up-to-code deck railings will have gaps narrow enough to protect small children, but perhaps wide enough for a toy dog or clever cat to squeeze through and become stuck.
Pet-friendly deck railings need to have:
1. enough strength to handle your pet's weight,
2. the durability to handle wear and tear from the weather and from your pet, and
3. properly spaced balusters to prevent small pets from squeezing through.

Traditional wood railings may need to be altered to be a safe option for your pet. And, to keep these railings structurally sound, you'll need to invest time, effort, and money into labor-intensive upkeep.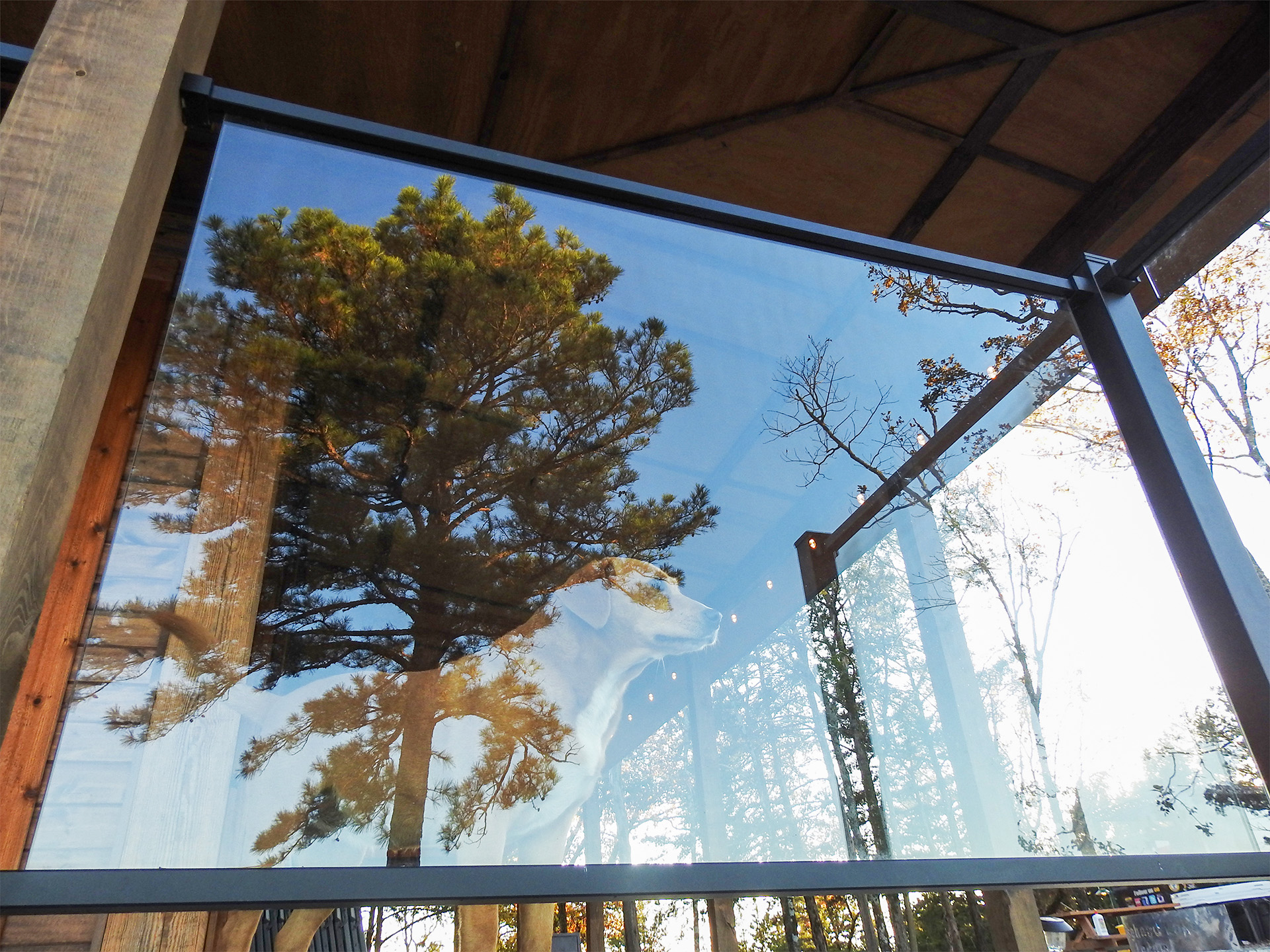 On the other hand, wood-alternative options like steel can help you design an outdoor living space that satisfies all three criteria above. Steel deck railings protect your pet with innovative solutions like:
Powder-coated railings that are strong enough to support the weight of any size of pet—from Maltese to mastiff. Also, their high-quality coatings prevent the railings from rusting or chipping, keeping your pet safe and your railing looking new for years to come.
Pre-welded railings and panels that maximize system strength and ensure a consistent, quality install.
Customization options like glass panel infills that eliminate the opportunity for small pets to squeeze through balusters, and vertical cable infills that are highly resistant to corrosion and chewing—plus, their vertical orientation can help deter a pet's temptation to climb.
Create an outdoor living space you—and your pet—will love
When it comes to crafting your dream outdoor living space, remember to ask yourself how you can let your pet care extend beyond your backdoor.
The above are just a few outdoor living space ideas and upgrade options. They are a great place to start and to answer some initial questions on how to make your backyard more pet friendly. We recommend exploring the links below to get inspired with more ideas and to start planning today for the living space you want to create.
No matter your needs, Fortress Building Products can help you every step of the way with wood-alternative and industry-leading systems that keep all the members of your household safe and secure.
You may also like:
What to Consider When Choosing Pet Friendly Fencing
Choose Decking for Dogs That's Tough and Keeps Your Dogs Safe, Too
3 Outdoor Living Space Trends to Fall in Love with This Season