Some projects are small enough that DIYers can start on a lark and have it completed in a weekend. Decks are not one of these projects. There are building permits, code requirements, material lists, hardware needs and much more that have to be juggled before, during and after installation. Having a deck building checklist can help any DIYer make sure their outdoor living project is completed without a hitch.
But a DIY checklist is not the only tool a homeowner may need as they plan a deck build (or any large outdoor home improvement project for that matter). The following tips and resources can help homeowners become their own preferred general contractor.
Plan and design the project
One of the first items on a DIY checklist should be to plan out the details of the project. Having a concrete design in place makes it easier to identify the required permits, purchase the correct quantity of deck building materials and accurately follow the steps of the deck construction process. DIYers can be inspired by project galleries shared by contractors or outdoor building product manufacturers and even digitally map out their deck design concept with online visualizers.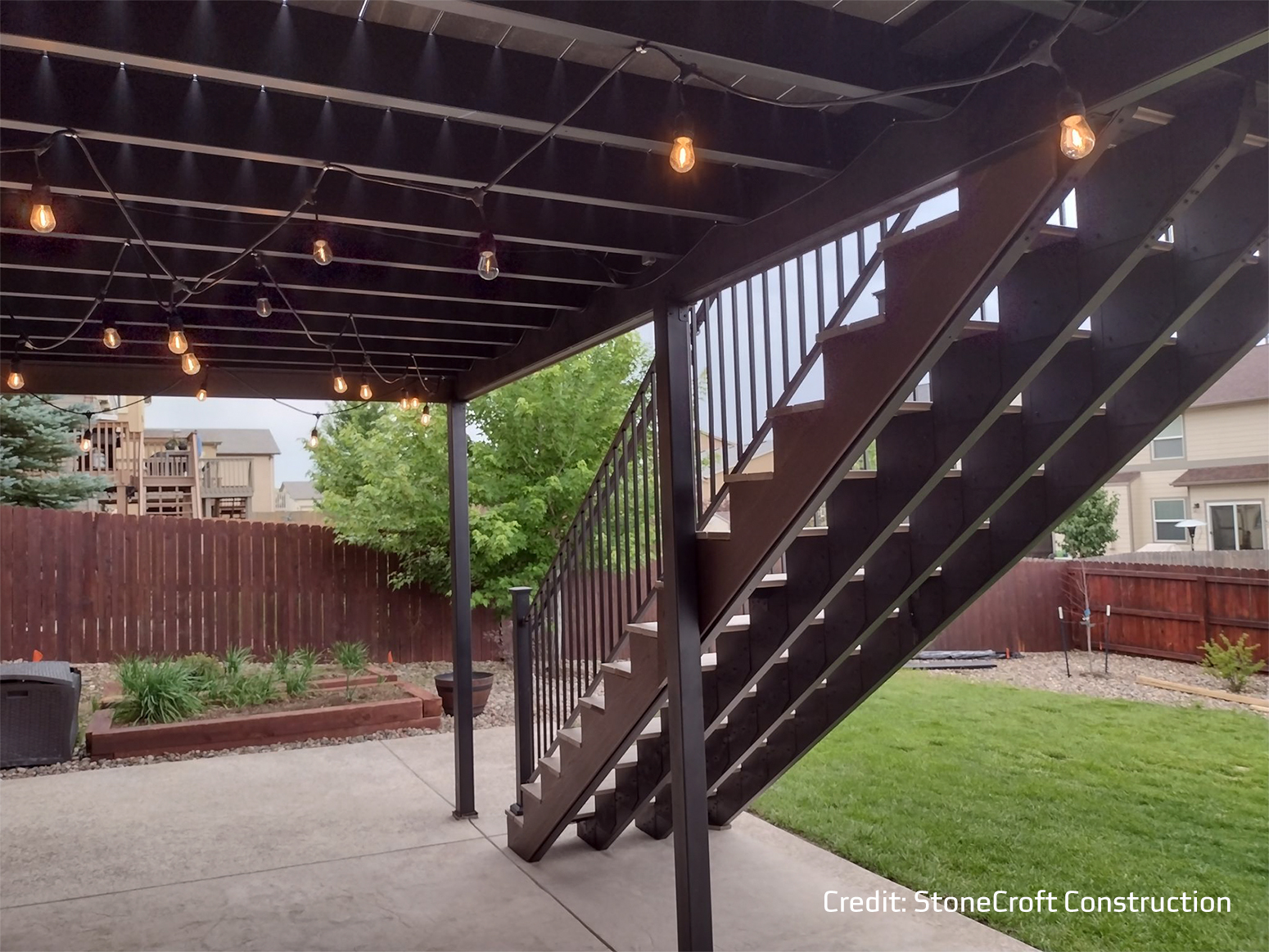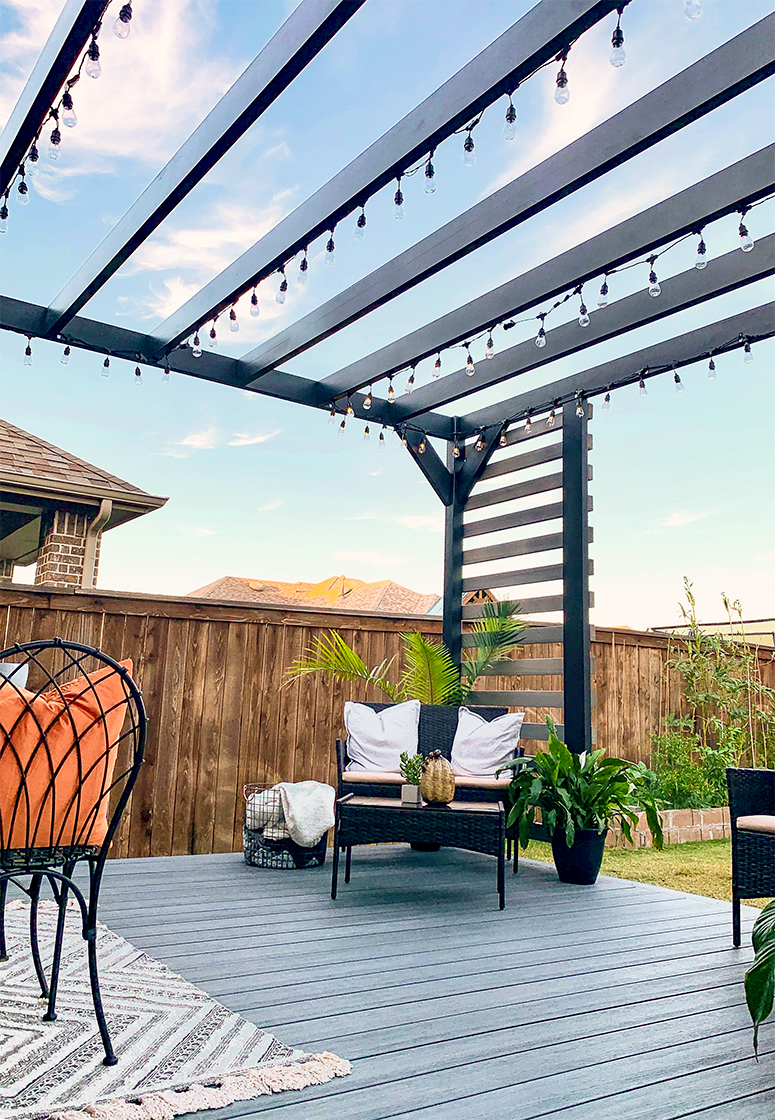 Pick top-performing materials
In addition to having a plan, it is critical for the selected building materials to work well with the deck design and climate. DIYers can create a building material checklist to keep track of the pros and cons of their options. This will allow them to choose the materials that suit their needs and construction knowhow.
For example, using wood to build deck stairs may be more familiar to the average DIYer but could result in unnecessary headaches. Wood-alternative solutions like steel stair frames help make deck stair construction less complicated. Fortress Building Products offers a comprehensive system that is pre-cut and pre-assembled to streamline construction. Steel stair frames also allow up to 48 inches between stringers, reducing the labor needed to install wider stair systems and minimizing serious safety concerns rampant in wood deck stairs, like poor stringer-to-deck connections and inconsistent rises and runs. They also can resist weather, insect and fire damage to provide structural integrity year after year.
In addition to simplifying parts of a deck build, wood-alternative materials can be virtually maintenance-free, ensuring that a DIYer won't need to spend time year after year on labor intensive upkeep. Whether the plan is to upgrade a portion or completely overhaul a deck, DIYers who choose wood-alternative materials can rest assured knowing their projects will resist weather and insect damage to remain pristine for the long haul.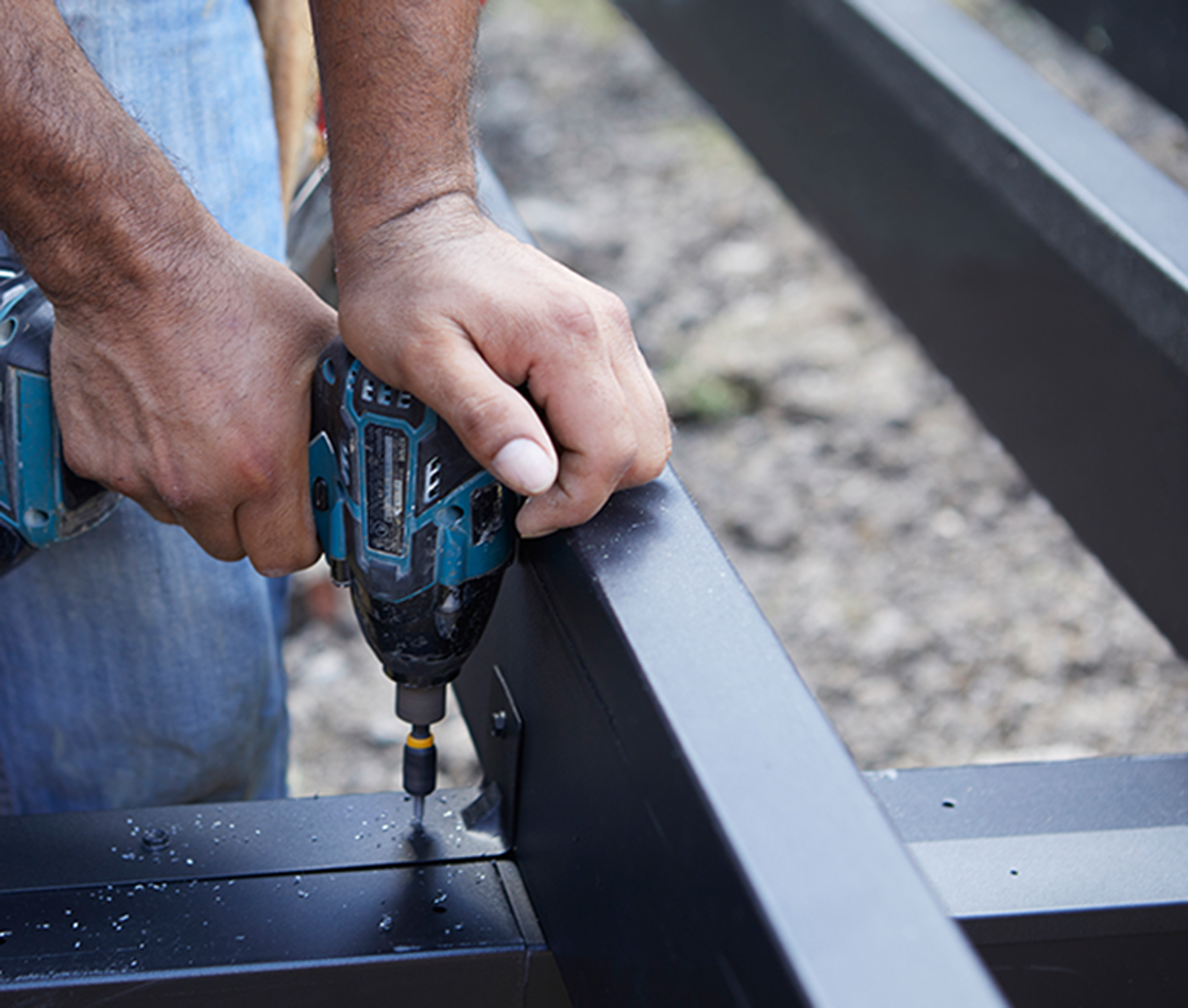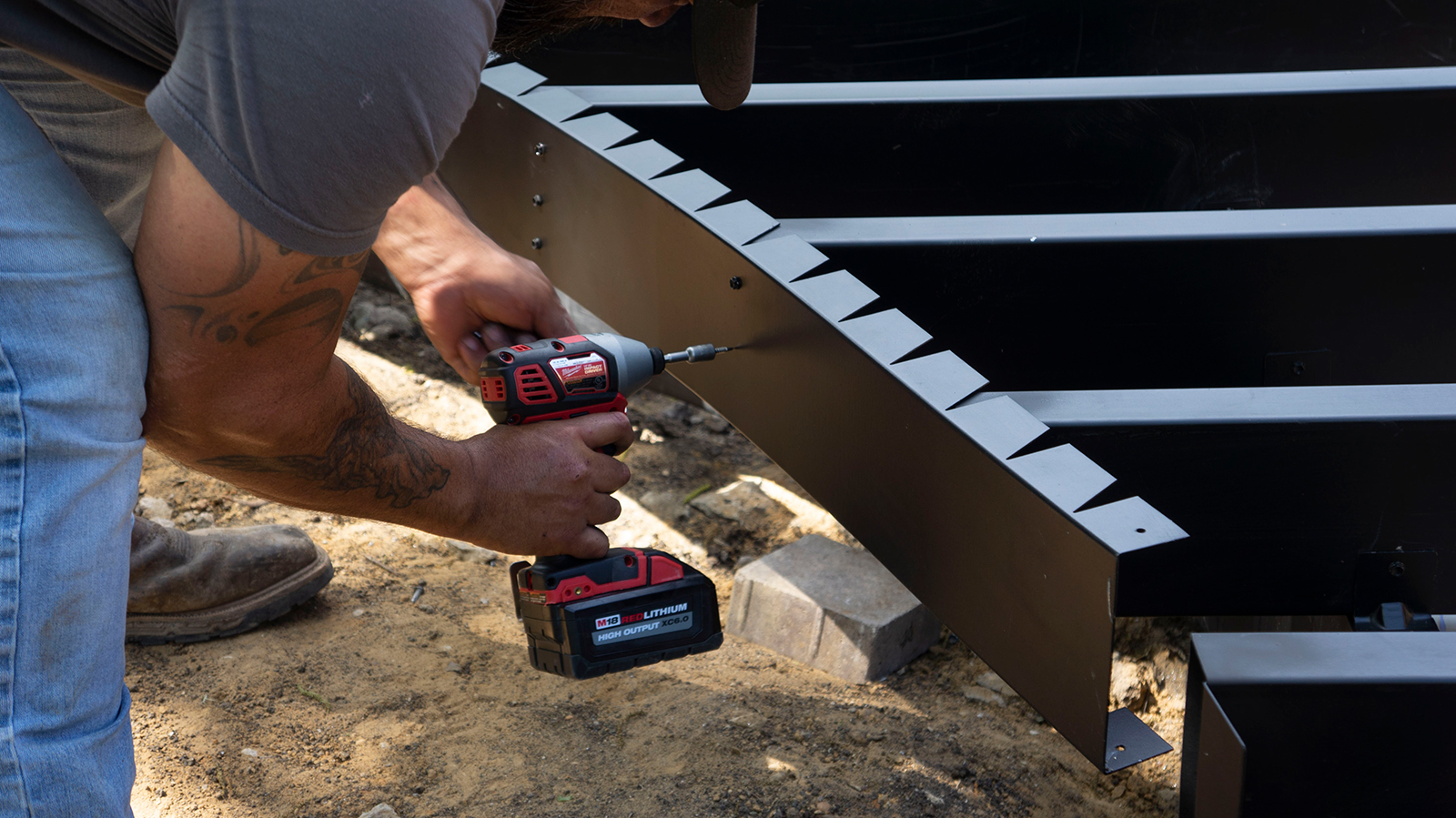 Using every tool available
Choosing to DIY means being the general contractor, so homeowners who take this route need to know how to use a variety of tools to correctly measure, cut and assemble the decking materials. It also means knowing how to use tools that are less physical, such as stair calculators, installation blogs, project visualizers, online tools and resources, installation videos and more.
Tell a friend (or several)
The final item on a deck building checklist is to let friends and family know about the project. Afterall, DIY doesn't need to mean "do it all by yourself." Large projects like building a deck typically needs several hands to be completed successfully. For homeowners planning a deck build, enlisting the help of friends and family can help even the most complicated aspects feel more manageable.
DIY has never been easier
Whether a homeowner is looking to turn their dream deck from concept to reality or create a multifunctional outdoor living space with a steel pergola, having a DIY checklist can help ensure each step in the building process is laid out clearly and has been completed before moving on to the next task. These checklists can also help DIYers manage complicated builds and delegate tasks to helpers when needed. To assist, Fortress Building Products has a range of resources and training materials so homeowners can plan, build and maintain their DIY projects with ease.
You may also like:
How to Frame a Deck With Steel: Your Top Questions Answered
3 Creative Pergola Ideas to Try