Deck needs change depending on region, but one thing remains constant: the need for strong and durable decking materials that also deliver a lasting aesthetic. For instance, a deck in the Mountain States needs to be able to withstand scratches from ski equipment and the region's quick freeze-thaw cycle, but one in a tropical climate should be resistant to heat, humidity and the weathering effects of tropical storms. While the specific weather differs between these two regions, the best deck materials can withstand whatever Mother Nature throws their way to deliver a long-lasting and beautiful outdoor living space.
So what are the best decking materials for Florida, Hawaii and other hot and humid climates? The answer, of course, depends on both the durability of a material as well as their ability to meet the homeowner's unique style. Because wood-alternative materials like steel, composite and aluminum can elevate a deck's visual appeal while resisting the elements, they can help homeowners in tropical areas build a better deck.
Decking materials that stand up to the weathering effects of rain
Tropical environments experience both frequent light showers and extreme tropical storms. As such, it is recommended that homeowners in these regions search for decking materials designed for rain. Wooden deck boards, whether pressure treated or tropical hardwood, need regular and labor-intensive maintenance to remain beautiful and structurally sound. And even when traditional wood decking is treated and maintained, it will ultimately warp, rot and decay after long-term exposure to moisture.
Composite deck boards resist the damaging effects of frequent rains with virtually no maintenance. Further, select composite boards emulate the rich warmth of a variety of wood to match a homeowner's particular design aesthetic. Capped in an acrylic polymer, bamboo-PVC composite deck boards deliver outstanding UV performance and slip-resistance while also expanding and contracting 25 percent less than other PVC boards. These qualities make them some of the best decking materials for tropical regions.
Rot-resistant materials keep decks structurally sound in high humidity
Heat and humidity provide a perfect combination for mold, mildew and fungal growth. While this can be an issue for decking surfaces, it poses a more dangerous problem for the deck frame. Because the framing is in a dark space and hidden from view, these growths can seem to sprout overnight and compromise the structural integrity of a deck before a homeowner notices.
Steel resists rot caused by mold, mildew and fungus without the need to be soaked in fungicide or other preservatives. This makes it a durable material for a deck's substructure even in hot and humid climates. Likewise, deck railing can harness all the durability of steel and channel it into a sleek and contemporary design to add a perfect touch of form and functionality to any deck. Whether used above or below deck, steel simplifies deck upkeep in all weathers, making it an ideal deck material for hot and humid climates.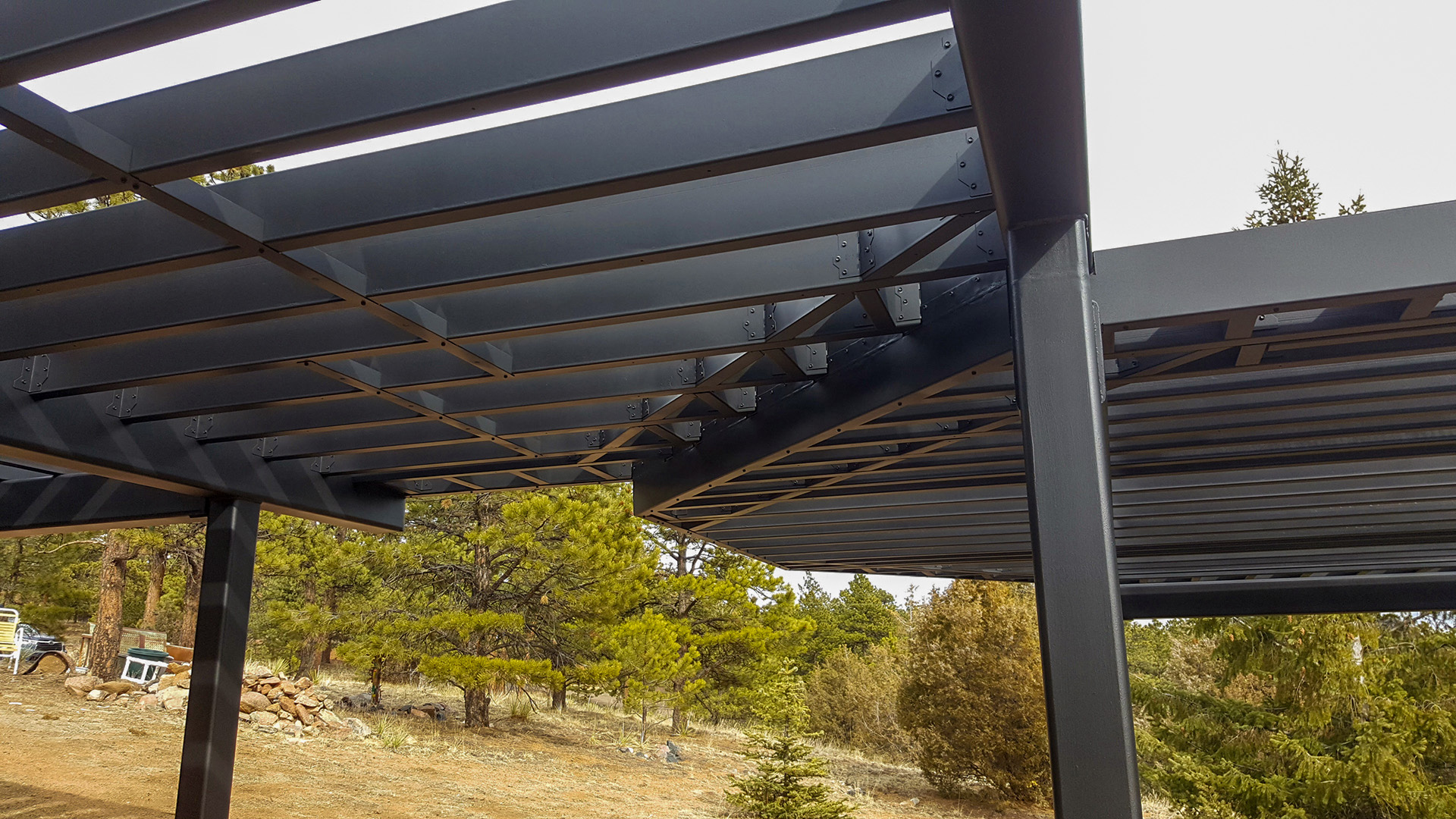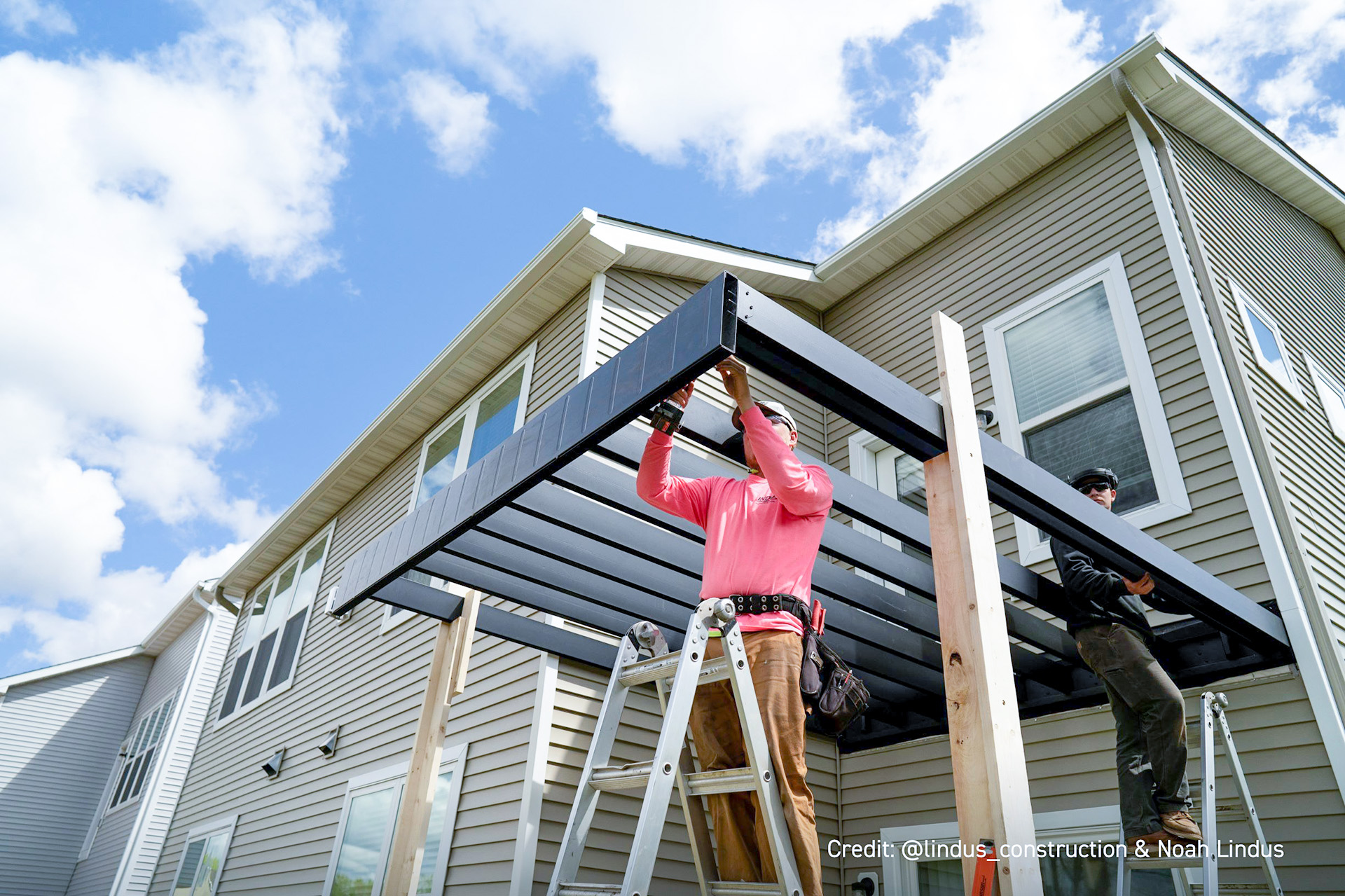 Cool down with heat-dispensing deck materials
The best deck materials for hot climates should be able to stand up to harsh UV exposure without fading. They should also be able to disperse heat efficiently so they stay safe to touch even after hours of exposure to direct sunlight. As a material, aluminum can dissipate heat quickly, so it stays cool and touchable longer. When finished with a matte white powder coating, aluminum can be an excellent railing material choice for a poolside deck.
Aluminum railing from Fortress Building Products applies the cooling power of aluminum to a variety of panel infill options to match a range design aesthetics. Whether installed with traditional rails or customized with glass or cable panel infills, railing solutions like the Al13 HOME™ have a finishing coat that resists UV fading, weather damage and much more.
Homeowners can also look to their deck board materials to complete their heat-dispensing deck. Select bamboo-based composite deck boards have been designed to disperse heat better than wood-based composites, which improves the overall comfort of any tropical deck.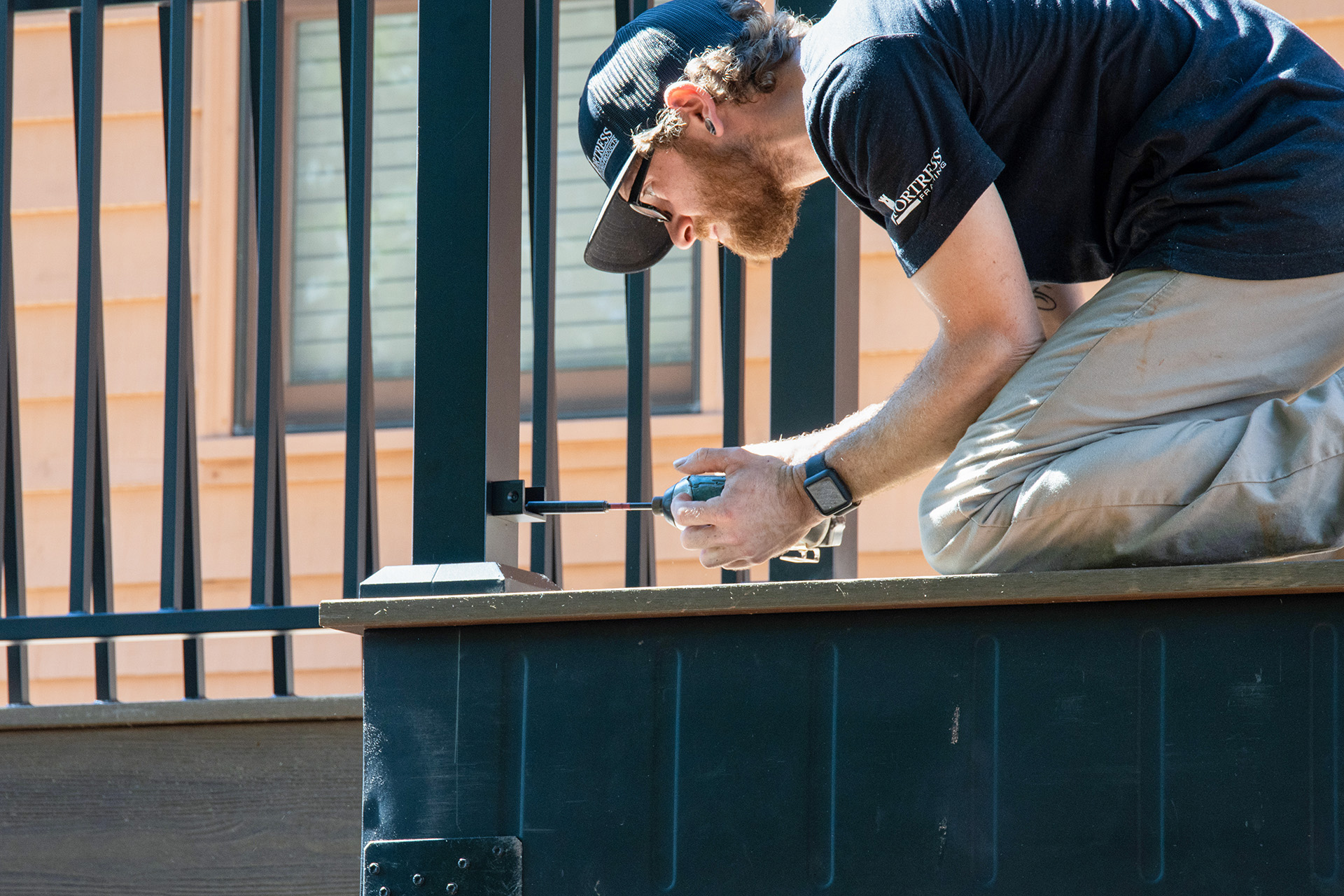 Rain or shine, wood-alternative materials help homeowners build better decks
Homeowners in tropical regions face several unique challenges when it comes to choosing the best decking materials and products. High heat and humidity as well as rain and severe tropical storms can quickly weather a wooden deck even if it is meticulously maintained.
Steel framing, aluminum railing and composite decking are virtually maintenance-free and can last longer than traditional wood products. This ensures a deck will stay strong and beautiful year in and year out. It also can reduce the number of hours homeowners have to spend on upkeep, providing more time to enjoy their outdoor living space. Fortress Building Products offers a family of products that work together to create stunning outdoor living spaces that can withstand the intense rain and shine of tropical deck builds.
You may also like:
3 Ways to Ensure a Safe Deck from the Ground Up
Is Your Deck Safe? 5 Signs You're Standing on an Unsafe Deck