Part of what makes building a deck exciting are the site-specific challenges homeowners and pro deck builders must consider when choosing the best decking materials for the project. These challenges can also be daunting, especially if the deck is going to be built in a region known for extreme weather. Often characterized by snow-filled winters and sunny, sweltering summers, the Mountain States, from Colorado and Nevada to Idaho and Montana, can be a decking dream or nightmare. Not only do homeowners and builders need to account for radical grade changes and intense UV exposure, they also need to consider abundant snowfall and the freeze-thaw cycle that can often prematurely age and split traditional wood decking.
With so many variables at play, identifying the best decking material for the job can be difficult. To provide some insight, we're answering a few of the most commonly asked questions about designing a deck in a Mountain State.
Q: What is the most scratch-resistant decking?
A: Mountain decks have a different relationship to foot traffic. Backpacking, skiing, snow-shoveling and more are all part of mountain-living. The equipment needed for these activities can scratch traditional wooden deck boards and railing. Scratches can create vulnerabilities in even the most scrupulously maintained wooden decks. They can also structurally compromise fully vinyl decks. To combat these issues, industry-leading manufacturers have developed composite decking that is scratch-resistant. With this performance capability, homeowners do not have to tiptoe around their deck during ski season. Scratch-resistant composite decking boards will not just look beautiful for years to come but will also have a greater resistance to extreme weather.
Q: Which decking materials can stand up to extreme weather with minimal maintenance?
A: When it comes to the aggressive freeze-thaw cycle of high-altitude deck builds, homeowners and decking professionals who choose traditional wood decking are typically limited to expensive and heavy hardwoods like cedar, redwood and Brazilian Ipe. Although these woods are durable, they still require routine and labor-intensive maintenance to withstand the effects of weathering year after year. Even with regular maintenance, they are not invulnerable to rot, warping and insect damage. Additionally, wildfires that run rampant across these states in the summer and fall can pose a risk to traditional wooden decks.
On the other hand, wood-alternative decking materials resist weathering and fading and are virtually maintenance-free. Composite decking that incorporates bamboo flour absorbs less moisture than those with wood filler, making them less susceptible to the damage that is caused by the freeze-thaw cycle. That in combination with their resistance to UV exposure and ability to disperse heat make them one of best deck materials for snow, sun and everyday living in a Mountain State. Further, select manufacturers have developed composites that are 45 percent lighter than other boards, which makes for easier handling and installation. That said, not all composite boards are the same.
Q: Which composite decking materials are good for cold climates?
A: Answering the above question is difficult because the makeup of composite decking boards varies greatly between decking manufacturers. In general, composite boards are more resilient to extreme weather and last much longer than their wood (and vinyl) counterparts. Determining which composite decking material is the best for cold climates requires looking at the specifics of the individual boards.
For example, Apex® capped bamboo-PVC decking from Fortress Building Products uses bamboo flour and recycled plastic to create a board that is strong, weather-resistant and long-lasting. These boards can stand up to cold climates and extreme heat, which makes them perfect for high-altitude builds. In addition, Apex® boards can match the warmth of traditional wood and are capped with an acrylic polymer that offers the highest non-slip rating. This level of performance means homeowners can safely step in and out of the hot tub on a cold winter day.
Q: Which decking materials are backed by warranties?
A: There are several challenges in building a high-altitude deck. Though not insurmountable, they present some level of uncertainty. An unnoticed defect or a scratch in a board can quickly necessitate repairs. Select composite decking boards are backed by warranties that extend up to 50 years, which can help give homeowners peace of mind that their decking materials will withstand whatever Mother Nature throws their way.
Composite decking is a multifunctional solution
Because of its moisture resistance and durability, bamboo-PVC composite decking from Fortress Building Products is one of the best deck materials for snow. But its list of performance capabilities does not stop there. Its bamboo flour and recycled plastic makeup means the boards expand and contract 25 percent less than comparable products, its acrylic polymer cap provides slip- and UV-resistance and it is virtually maintenance-free. All of this translates not just to one of the best deck materials for snow but also one of the best decking materials overall.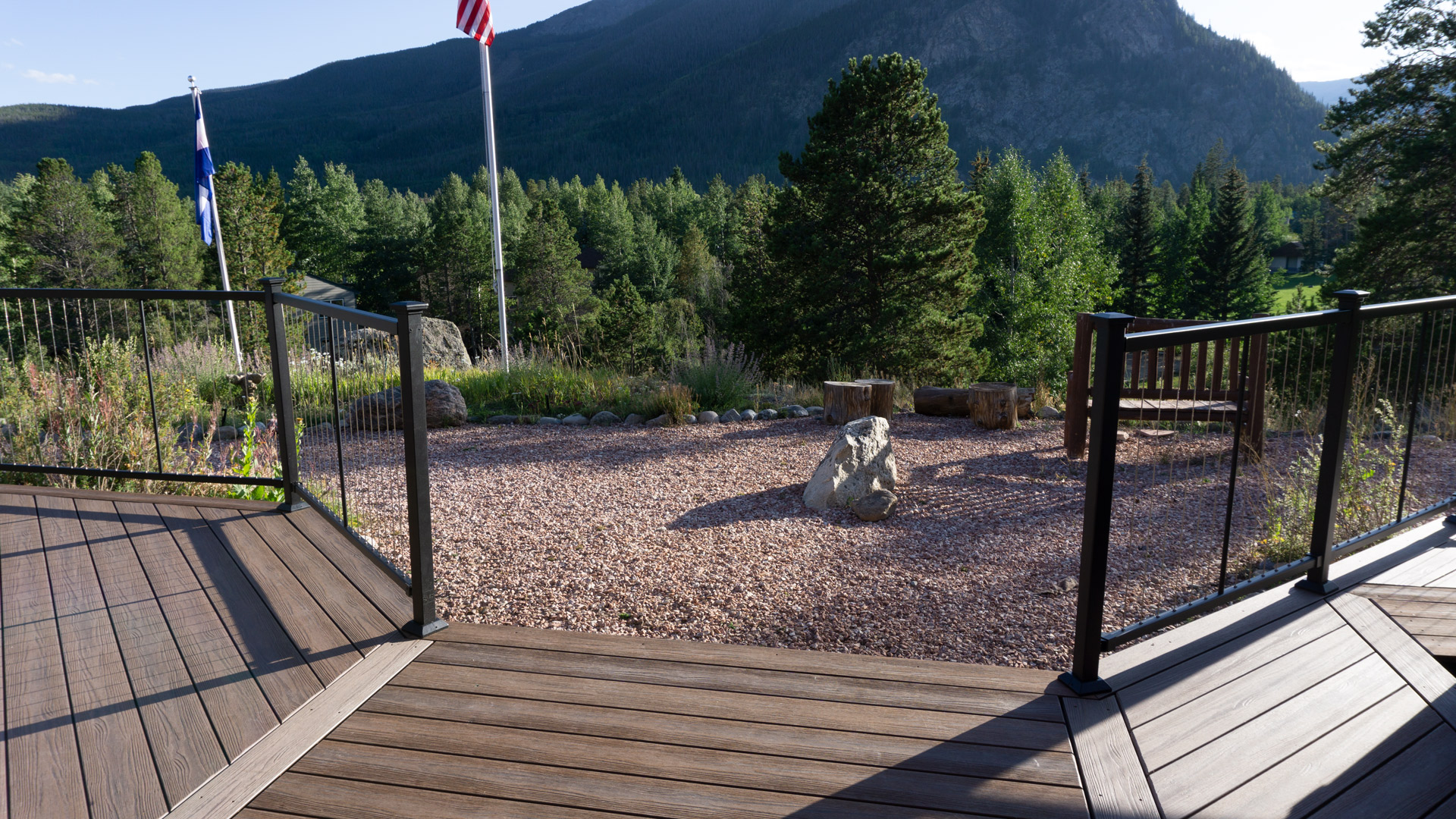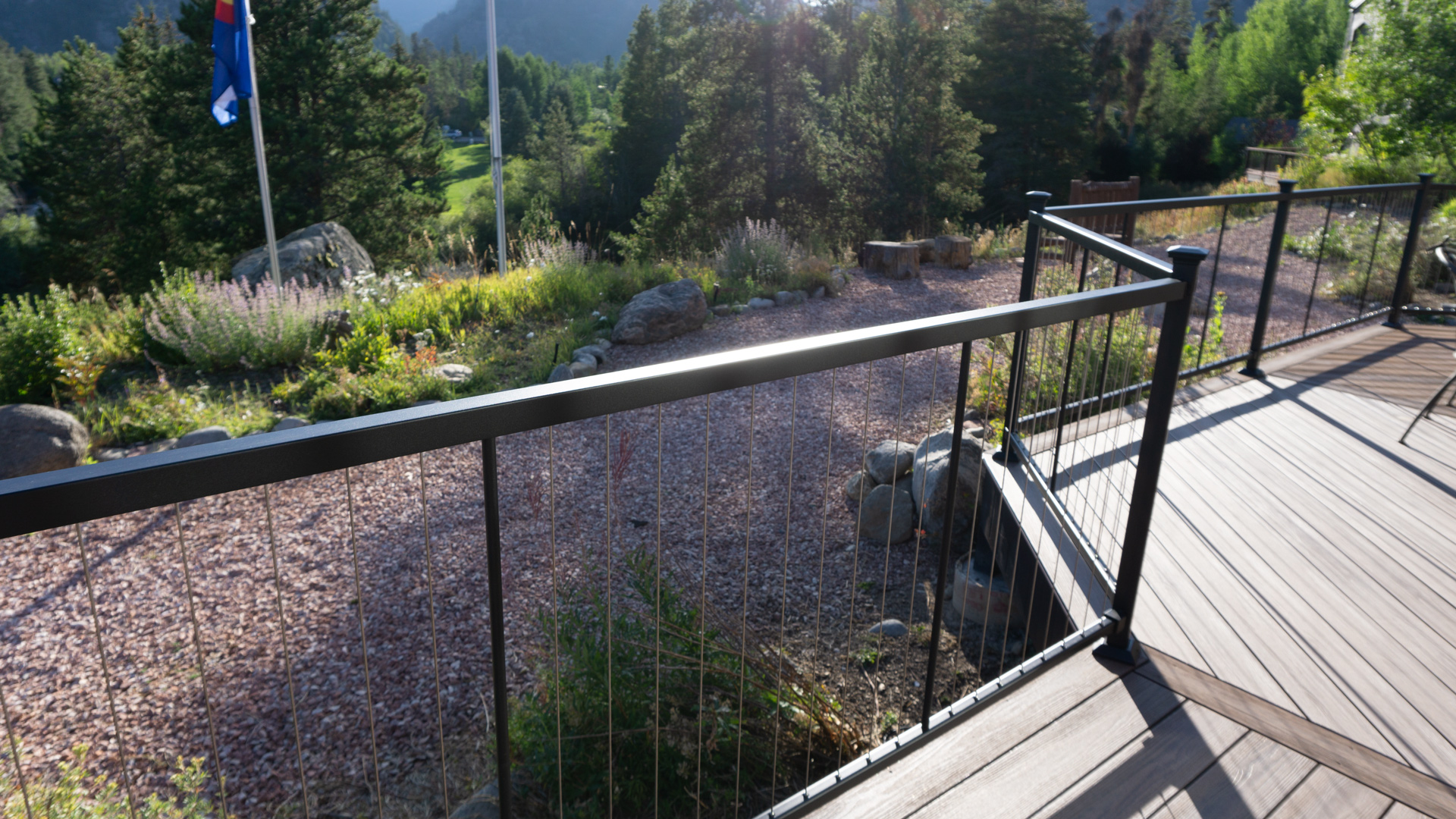 You may also like:
Is Composite Decking Worth It?