Our homes directly influence our mood, health and well-being and so deserve our full attention. Designing for health and wellness continues to gain importance as variants prolong the pandemic—both inside and outside the home. In 2022, homeowners will prioritize designs that include flex spaces as well as privacy niches. Decks and outdoor living spaces will be at the forefront of these design trends because they provide greater capacity for entertaining as well as a sanctuary from the day-to-day.
As peak backyard entertaining season inches closer, homeowners are in the prime time to start their outdoor living space upgrades. Keeping the three following outdoor living space trends in mind will help homeowners plan with certainty:
1. Outdoor living that keeps the comfort of indoor rooms
2. Sustainable products that look beautiful
3. Pet-friendly materials that are high-quality
Keeping indoor comfort in outdoor living spaces
The experts at Houzz note that blurring the line between indoor and outdoor will drive design choices in 2022. One way homeowners can accomplish this is with outdoor kitchens. However, adding an outdoor kitchen often means providing more space for entertaining. Both upgrades present potential challenges: maximizing backyard space and accommodating the extra weight of an outdoor kitchen.
Steel deck framing and composite decking boards provide the strength and durability to support an outdoor kitchen. These materials not only have initial strength but also are resistant to warping, sagging, insect damage and rot. This means that they can support an outdoor kitchen meal after meal. And because composite decking is easily cleaned with soap and water, even the messiest chefs have nothing to fear.
If homeowners want to move beyond the deck, another way to incorporate a kitchen into an outdoor living space is by adding a pergola. Steel pergolas can extend the useable space of any backyard—providing another entertainment area in addition to a deck. Because these sustainable steel structures are low-maintenance and durable, homeowners can rest assured they will be able to host gatherings for years to come.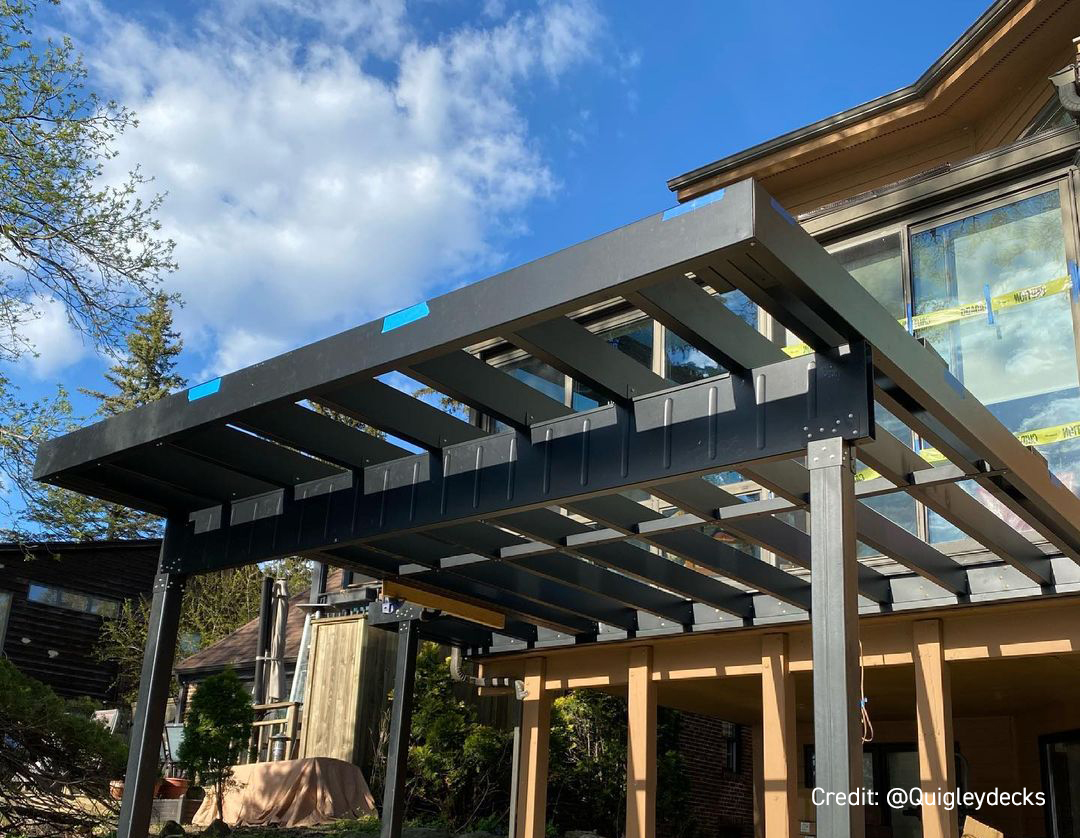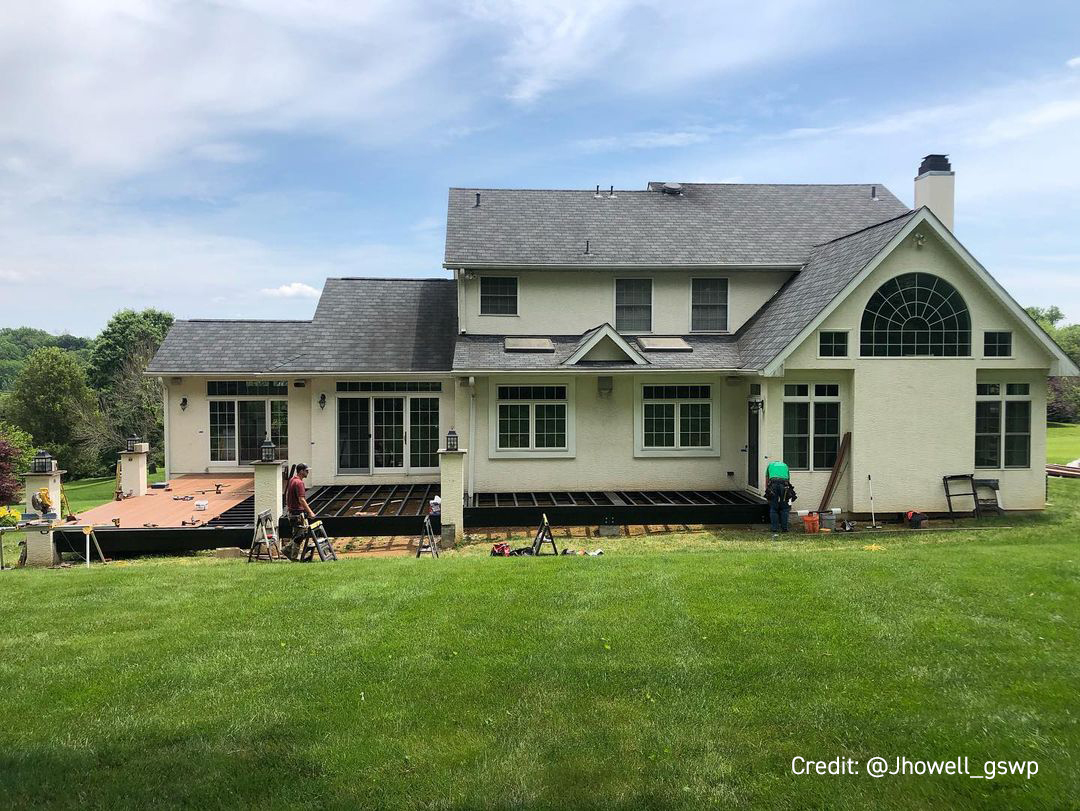 Sustainable products that are also beautiful receive added emphasis
According to predictions from Zillow, Houzz and the NKBA, architects, designers and homeowners note that natural colors and cozy spaces as well as a growing focus on sustainable building practices are driving design decisions inside and out. This does not just mean that pros and DIYers alike are trying new materials in interior and outdoor living space designs but also that they are mixing and matching materials for unique design aesthetics that are ecologically conscious.
Since homeowners are becoming increasingly aware of the environment, select manufacturers are leading the way with greater initiatives in sustainable product design and manufacturing. Composite materials present sustainable, beautiful and durable options for homeowners looking to upgrade their outdoor living spaces.
Products like Apex® capped bamboo-PVC composite cladding satisfy both a desire for sustainability and the comfort of natural hues. It also provides a unique connection between homes and outdoor spaces. Because it can emulate traditional wood boards, it looks stunning on its own but also blends well with natural materials (like fencing and decking) to create a cohesive design aesthetic across an entire outdoor living space. This cladding resists scratching, UV damage and rot from moisture while delivering the earth tones that many say will be popular in interior spaces in 2022.
Bamboo composite boards are also eco-friendly. When cultivated responsibly, bamboo is a green and sustainable resource. Recycled PVC uses plastic that would otherwise end up in a landfill. Furthermore, whether used in fencing, decking or cladding, composite materials do not require the same toxic chemicals that traditional wood does for routine upkeep.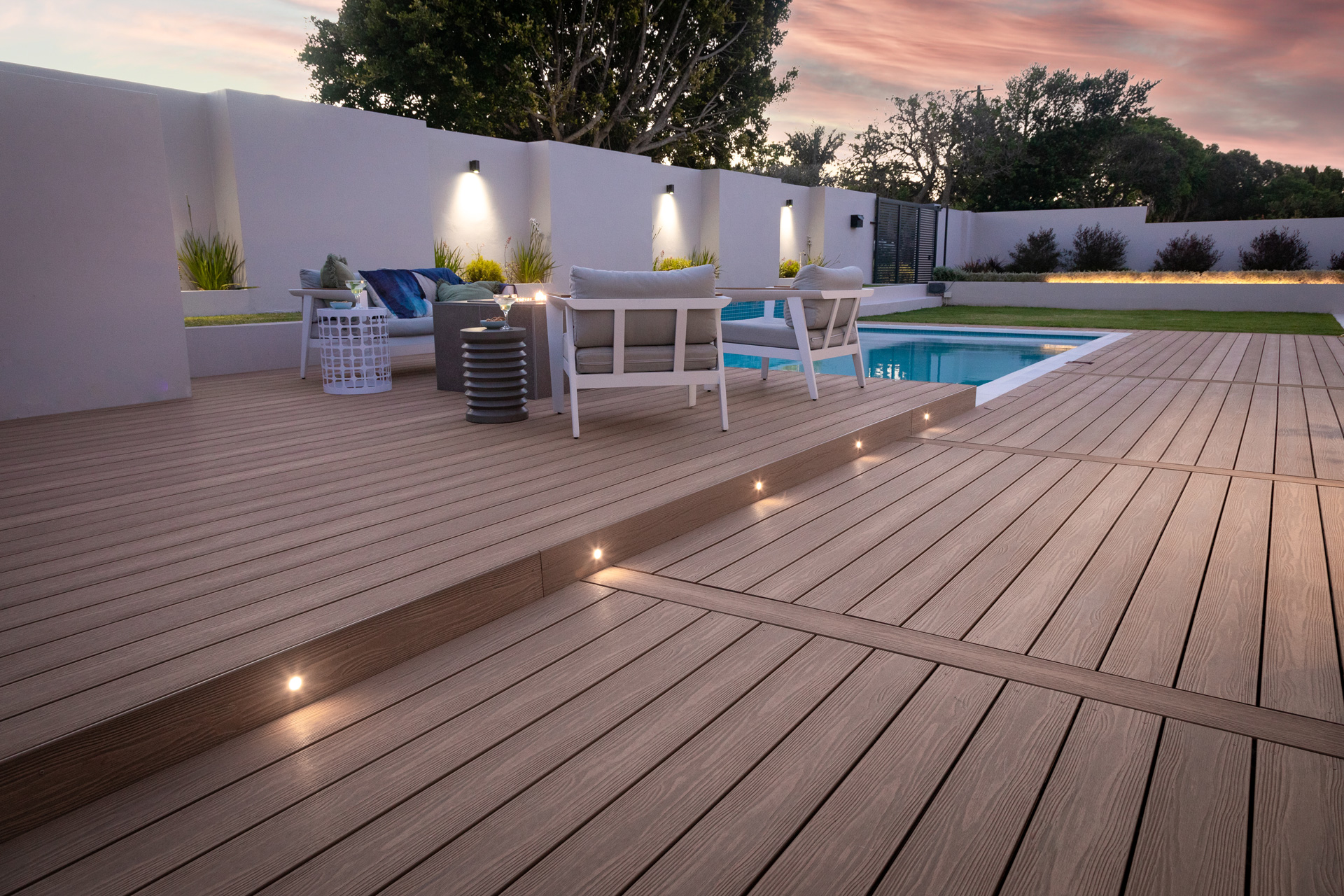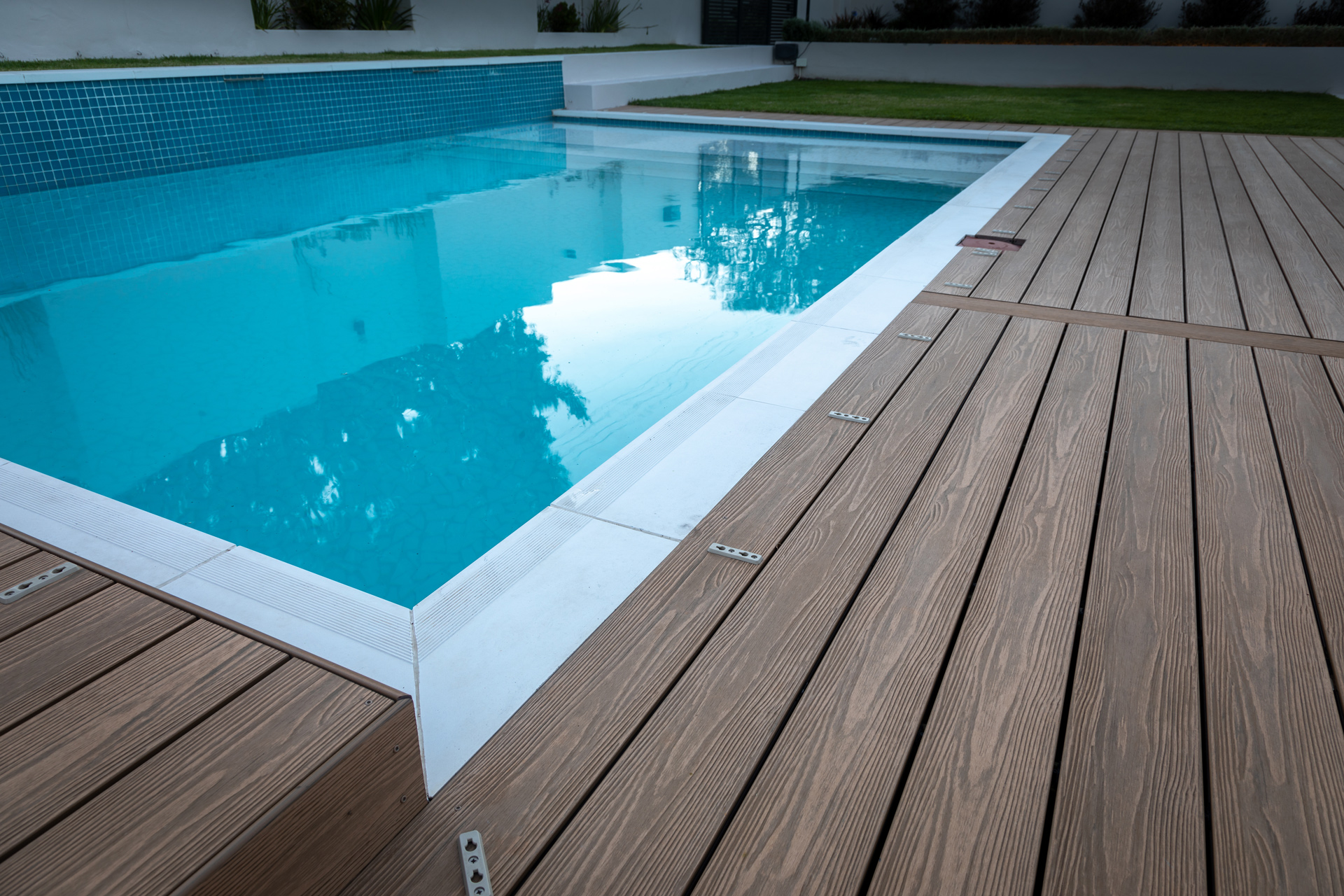 Pet-friendly materials inside and out
While the pet-adoption surge in the early months of the pandemic seem like ancient history, homeowners are still finding ways to make their furry family members more at home. Though experts tend to focus on interior home elements, pet-friendly materials extend to outdoor living spaces as well.
Steel and aluminum are not only durable and eco-conscious fencing materials but are also perfect for dogs. These materials provide open sightlines without sacrificing strength, so pets can see beyond a yard's perimeter while being kept safe. Their rackable designs smoothly follow the contours of even the roughest terrains, meaning fewer gaps between the fence and the ground for Fido to sneak out of.
When it comes to decking, composite deck boards can resist scratches from shoes and claws alike. And because composite, steel and aluminum do not need harsh chemicals for cleaning and upkeep, they are safe outdoor living upgrades for all pets.
Trends aside, outdoor living spaces should work for the homeowner
Homeowners should love their outdoor living spaces year after year. While trends can help spark ideas, ultimately homeowners should choose upgrades that fit their unique needs and design aesthetics. While the above are gaining traction as trends, these outdoor living space trends are united by factors such as durability, sustainability and aesthetically pleasing designs, so they promise to remain popular in the future.
Fortress Building Products prioritizes these qualities, so homeowners can rest assured their outdoor living upgrades will work for them for the long haul. With the ability to fit a wide range of design aesthetics, these products can be customized to fit any outdoor living space—both visually and functionally.
You May Also Like:
Why are Steel Pergolas so Popular?
Wall Cladding: What It Is and Key Advantages