So much depends on a deck's railing. It keeps people safe from falling. It can be a place to lean on while admiring a beautiful view or entertaining friends. And often it can allow homeowners to express their personal aesthetics through customizations like lights and accents.
Whether designing a deck from the ground up or upgrading an existing one, homeowners should know what the code requirements there are for their deck railing and what designs options they have. This will help ensure their deck railing is safe and stylish. However, the International Building Code (IRC) can be difficult to decode. For instance, deck railing is referred to as a "guard." It also distinguishes between handrails (grab bars) and railing panels (guard). Although grab bars and guards have different requirements, these terms are sometimes used interchangeably.
Further, local code requirements, which also refer to railing panels as guards, may differ from the IRC, so homeowners are always encouraged to consult city-specific requirements (often listed on a city's website). The wording and differing requirements can raise a number of questions from homeowners new to code-driven safety requirements. While consulting with a decking specialist can help decode the IRC, below are answers to some of today's most commonly asked railing questions.
Is deck railing required by code?
According to the IRC, all decks over 30 inches above ground need railing. As always, local codes may be more stringent than the IRC, so homeowners should seek out city-specific code requirements, which are often listed on a city's website.
While deck railing is not required for decks that are under 30 inches high, it can still enhance a deck's look and feel. Optional railings can create a sense of cohesion for an outdoor living space that uses multiple materials. For example, deck railing could match a fence's material or even the color of the window trim of the home (or do both), making the space feel more intentional.
Whether deck railing is required or added by choice, it must follow code specific regulations. These details can favor a homeowner's design aesthetic. For instance, the Al13 HOME™ residential aluminum railing from Fortress Building Products must be installed with an Accent Top Rail (ATR) or a drink rail. A flat, aluminum drink rail can be the perfect place to incorporate a deck planter box or to hold a guest's drink. Because aluminum is resistant to corrosion and will not rot, it will withstand the moisture from a sweating glass or repeated waterings.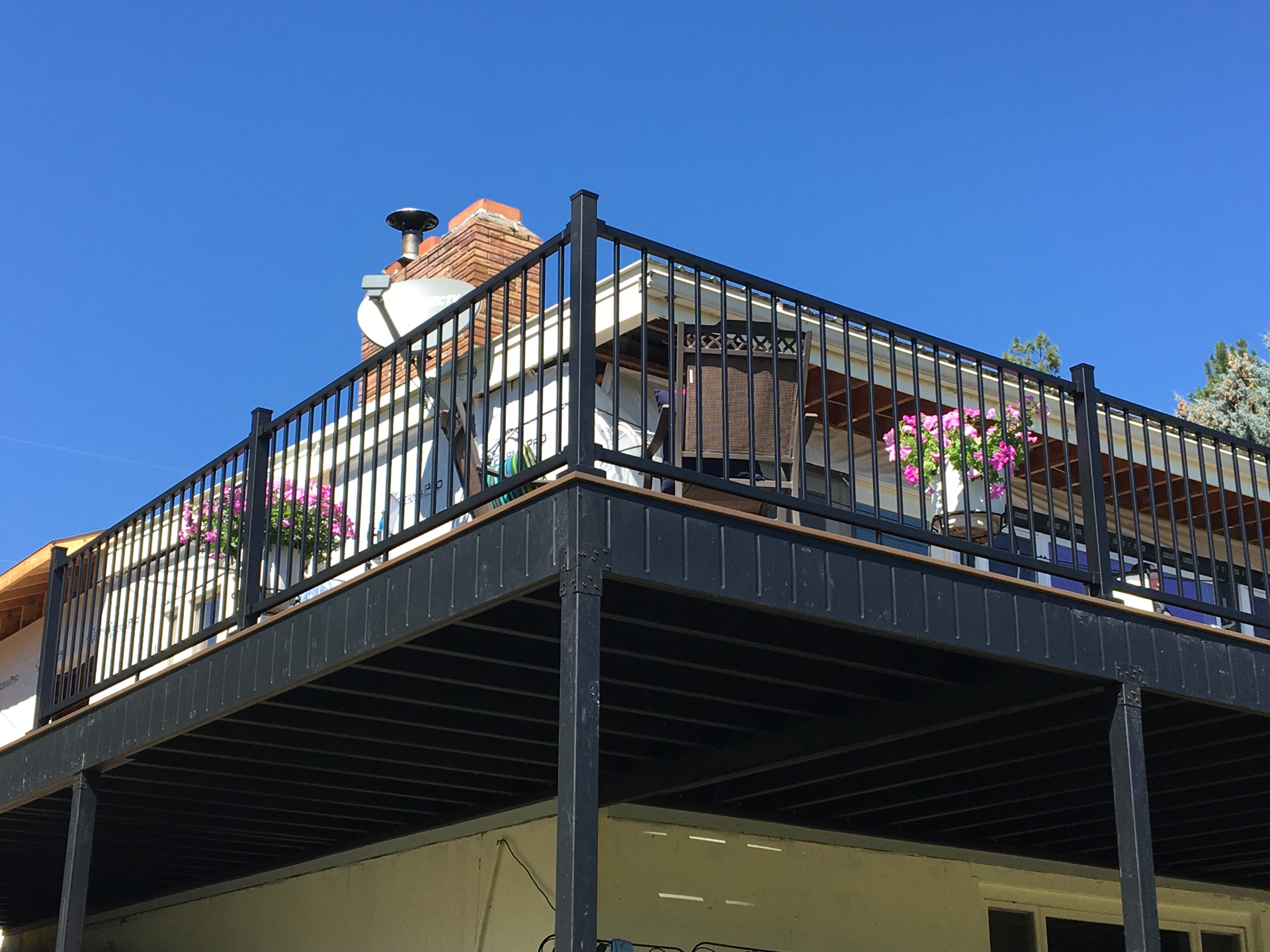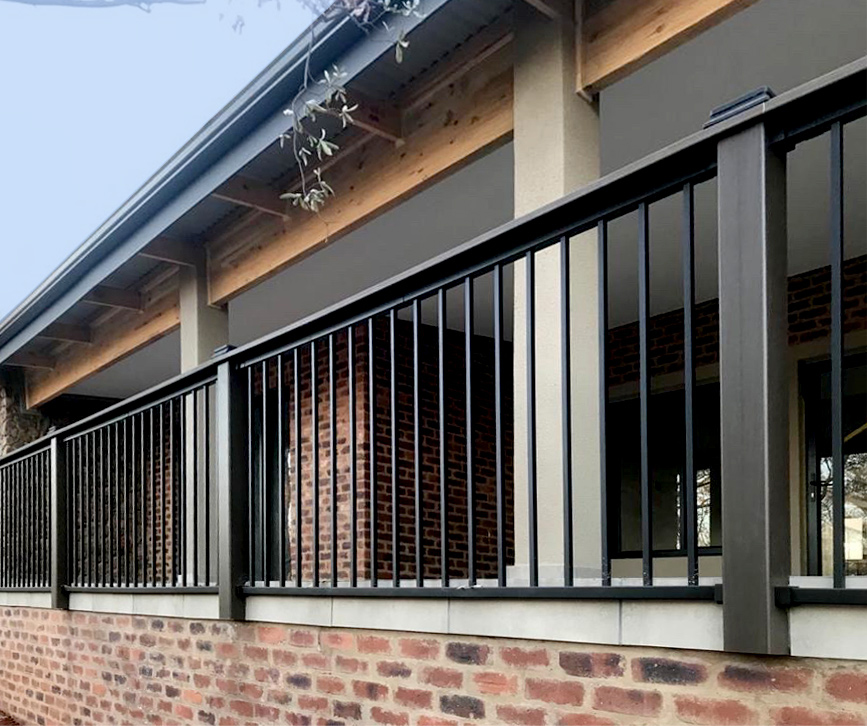 How high should deck railing be?
Determining the correct deck railing height can be complicated. But the two most important factors to consider are: overall height and the space between the decking boards and the bottom of the railing. The IRC requires all residential deck railing to be at least 36 inches high (measured from the deck's surface to the top rail). That said, local requirements may be more stringent. For example, in California, the minimum deck railing height is 42 inches, so always check local safety codes before building. The space between the bottom rail and the deck must be less than 4 inches. Again, local requirements may differ from one another, so homeowners should always double-check with their city's building regulations.
When should deck railing be replaced?
Because deck railing can come in a variety of materials, there are no hard and fast rules that dictate when it should be replaced. With scheduled maintenance, traditional wood decking will eventually rot and need replacing. Depending on the quality of workmanship and the weather, this could happen anytime between 2 years and 20. On the other hand, low-maintenance glass and aluminum railing can resist corrosion, rot and insect damage for durable and beautiful deck railing that is backed by industry-leading lifetime warranties.
When inspecting a railing's structural integrity, homeowners should also look at the joist the deck railing's posts are anchored to. A rotten joist could jeopardize an entire railing system. If the joists and the deck's support structure below need replacement, one new framing alternative is steel. Designed to last 25-years or more, steel deck framing not only increases the life of a deck but also the railing that lines its perimeter.
Does deck railing need lighting?
While not code-driven, lighting can add the finishing touch to any deck railing. Not only does lighting increase visibility for safety, it can also improve a deck's ambiance when the sun goes down—perfect for homeowners looking to entertain well into the night.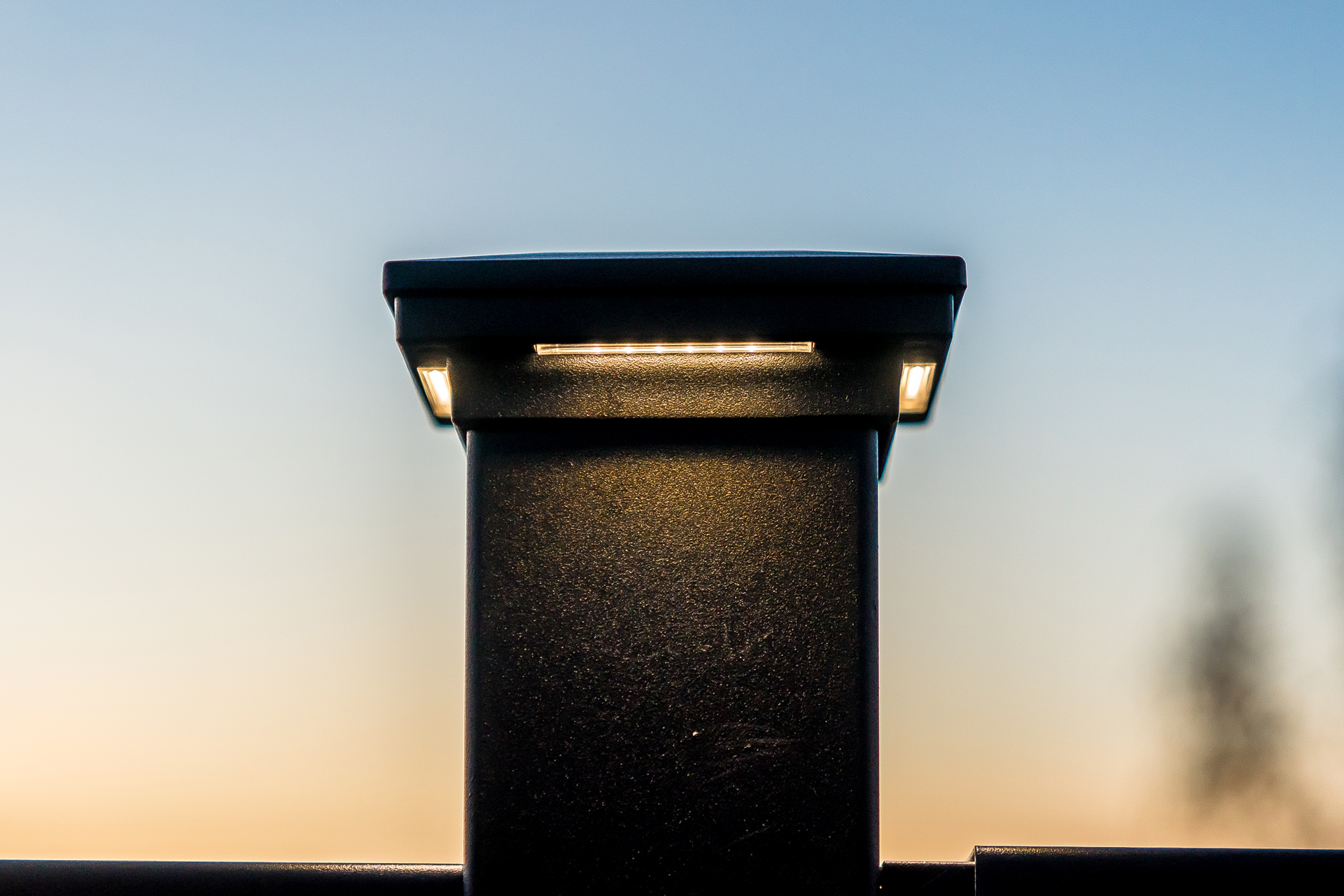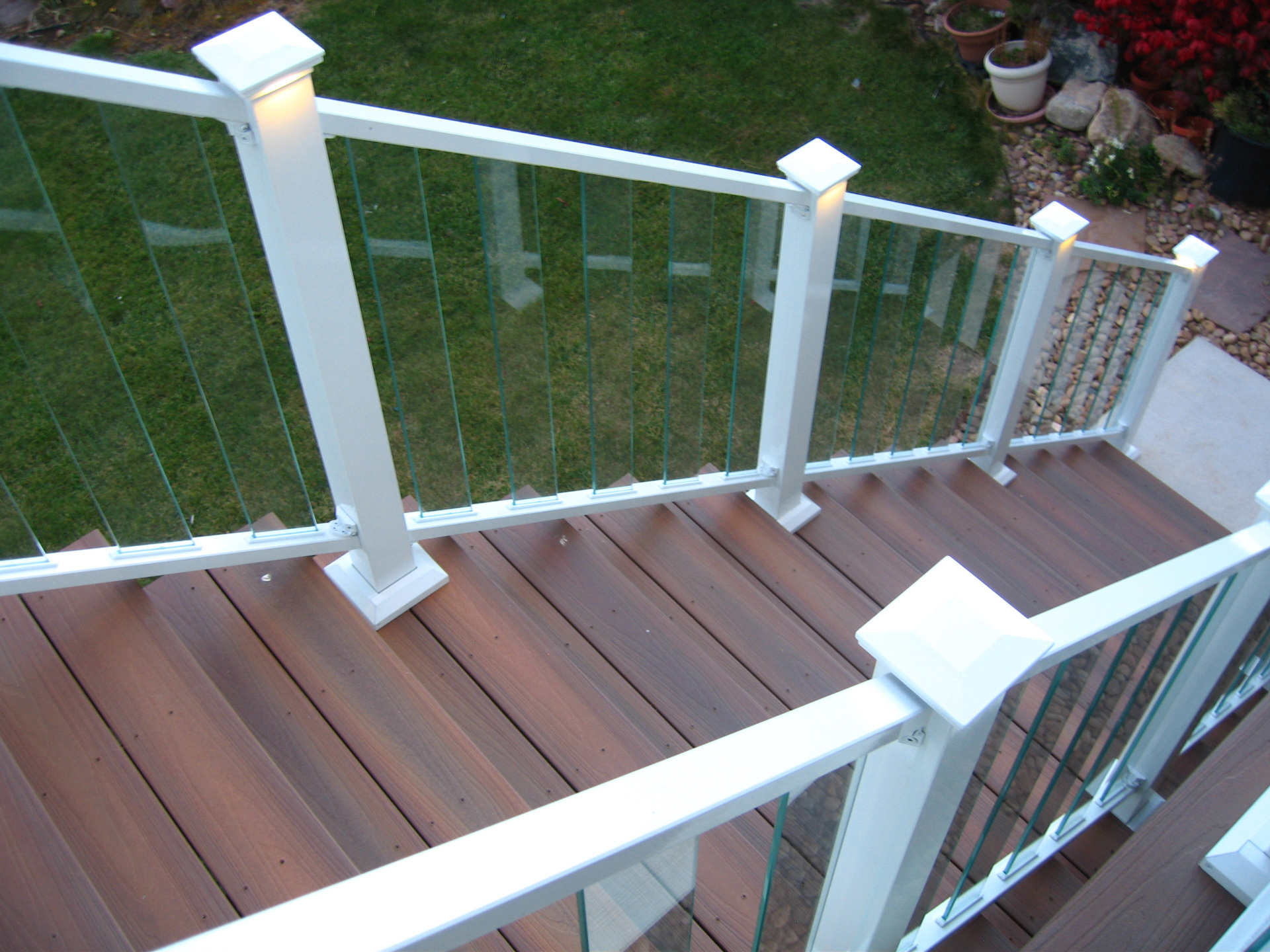 What color should deck railing be?
Aside from safety, deck railing should fit its surroundings. What that means exactly is up to the imagination. Deck color palettes can range from understated to rich and earthy, so deck railing can provide a complementary contrasting color or match the deck, nearby landscaping or the house itself. For homes with scenic views, darker deck railing with narrow profiles can fade into the background and let the landscape take centerstage. Likewise, cable railing can underscore a scenic view without compromising safety—all without needing to be re-tensioned on a regular basis.
Which deck railing is best?
As said above, code requirements, safety concerns and design aesthetics all play a part in choosing deck railing, so the answer to which deck railing is best depends on the specifics of the build. Strong and stylish, Fortress® railing can help homeowners create their perfect outdoor oasis while also fulfilling deck railing code requirements.
You may also like:
5 Deck Railing Ideas as You Plan for Warmer Weather
Installation 101: Guidelines and Code Requirements for Deck Railings