As beautiful as your traditional wood deck may look upon installation, maintaining that elevated expanse of lumber can be a downright chore. Given the hard work it takes to keep your wood deck boards looking nice, you may want to consider making the switch to composite decking. While it's true the upfront investment may be higher than wood, its lifecycle benefits pay off. In fact, when you look at the advantages of wood-alternative products, including longer lifespans, minimal maintenance and enduring beauty, such qualities outweigh the higher upfront costs of composite decking.
Long-lasting lifespan
While the lifespan of traditional wood decking typically ranges anywhere from five to ten years, today's composite decking offerings can last for several decades. In fact, manufacturers like Fortress Building Products offer 50-year warranties on high-performance lines, such as Apex® capped bamboo-PVC composite boards, and 30-year warranties on Infinity® I-series capped bamboo-plastic composite boards.
How does the longevity of decking impact the bottom line? Wood, when exposed to the elements, is known for its propensity to deteriorate, mold and even rot. This can limit the lifespan of a deck and present homeowners with a larger cost to replace boards in the long run. This is different from composite decking, which is manufactured to resist all tangible threats such as moisture, termites and, in some instances, even flames. Using composite deck boards, you can avoid having to dole out extra money or time replacing decaying and warping deck boards every few years.
Virtually maintenance-free
With composite decking, you can also forget about having to paint or stain the surface of your deck each year. In reality, with the money you save from not having to annually purchase these coating and cleaning materials, you can recoup the higher cost of composite decking over a short period of time. If your composite boards need to be cleaned, simply use a brush with some soap and water. Ultimately, composite deck boards allow you to spend less time working on your deck and more time enjoying it.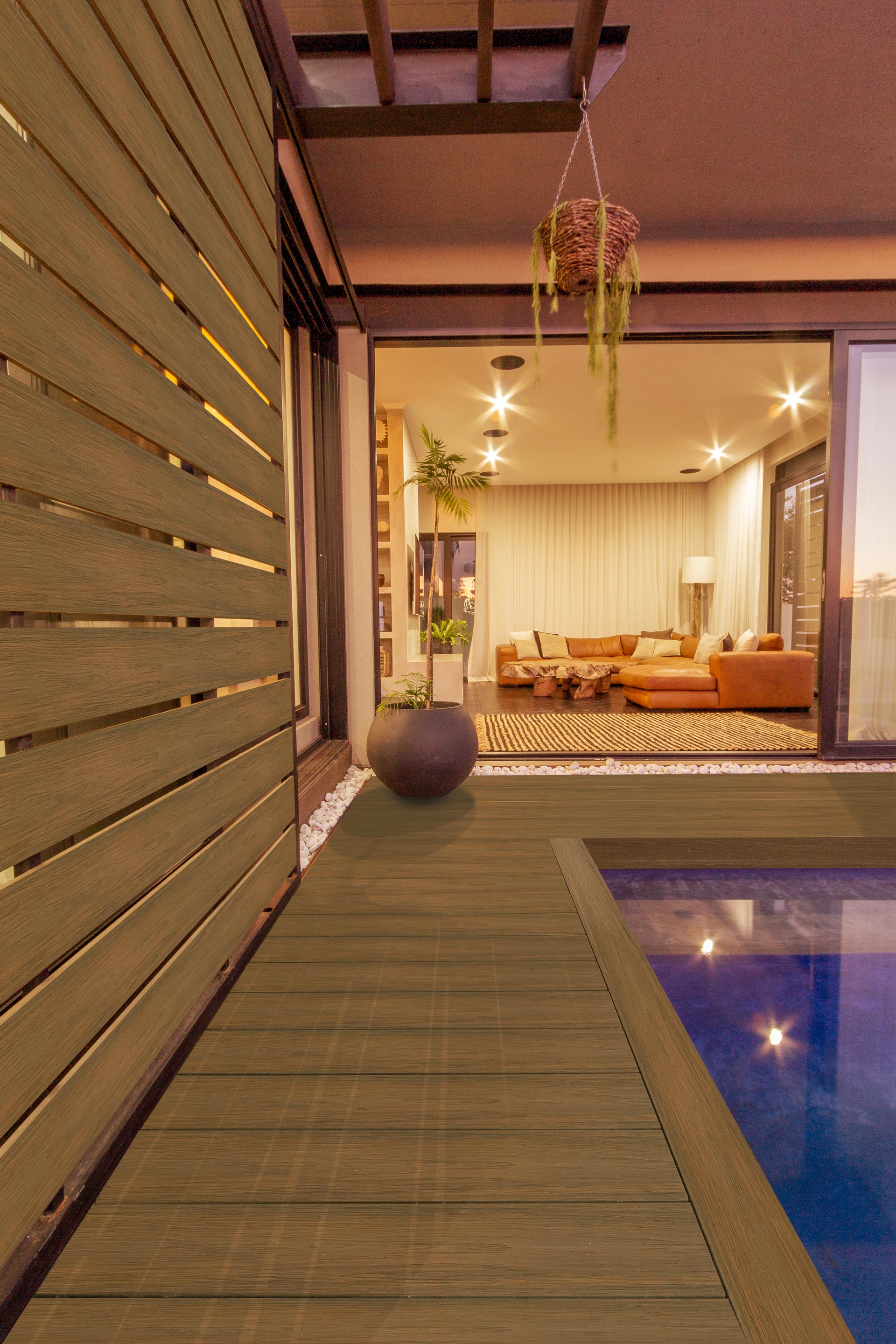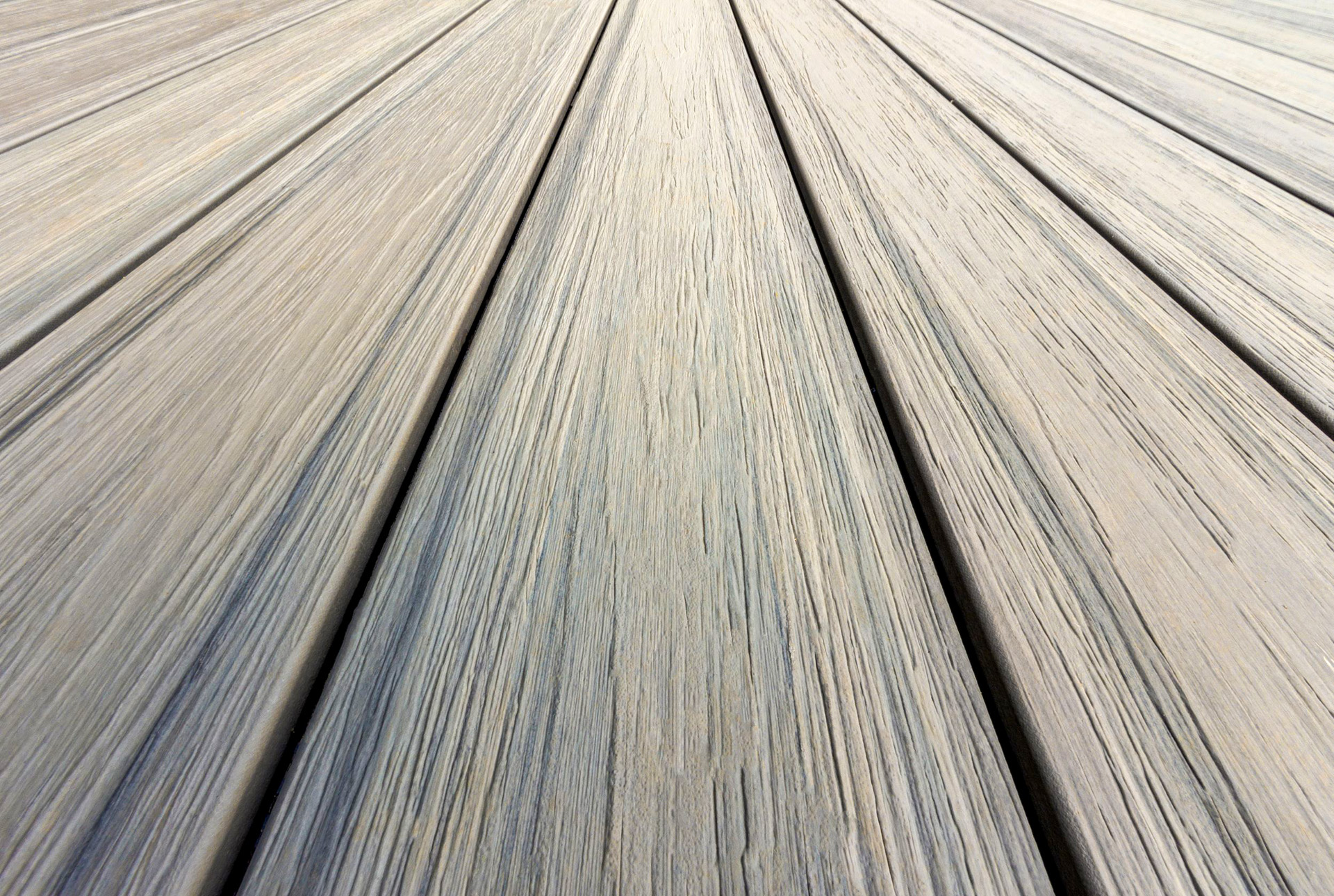 Maintains the beautiful aesthetic of wood
Thanks to advances in manufacturing, composite deck boards are able to emulate the sought-after warmth and beauty of wood. This is accomplished with embossing techniques that reveal a more intricate and realistic grain pattern. Many composite deck boards have an added layer of protection against moisture, UV rays and the effects of weathering. This helps to preserve your deck's beauty without having to worry about any discoloration or fading that occurs when wooden deck boards are exposed to sunlight or moisture.
As a plus, bamboo-based composite decking is engineered to offer unmatched slip-resistance. Most bamboo-based composite deck boards utilize an acrylic resin cap with a slightly "grabby" surface to provide enhanced levels of friction. With this level of innovation, the decking material is ideal for any sort of application where moisture is present, including swimming pools, decks with hot tubs and places where year-round sun is the norm.
Ready to start?
If after considering all the above advantages you decide to invest in new composite decking, start by checking out Apex® capped bamboo-PVC composite decking by Fortress Building Products. Want to see the composite deck boards up close? Request samples today.
You May Also Like:
Deck Material Roundup: Which Board Should You Choose?
Wood vs. Composite Deck Boards: The Great Debate on Decking Material