Thinking of upgrading your outdoor space with a new deck? Deck building is an incredibly satisfying process - and for good reason! A beautiful, well-constructed deck will help you maximize usable square footage by extending your living area outdoors. For some, building a deck may seem like a simple project. However, there are still a surprising number of deck building mistakes that can sacrifice the safety of the entire assembly.
Here are five common mistakes that plague do-it-yourself deck builders and how you can avoid them.
Incorrectly spaced joists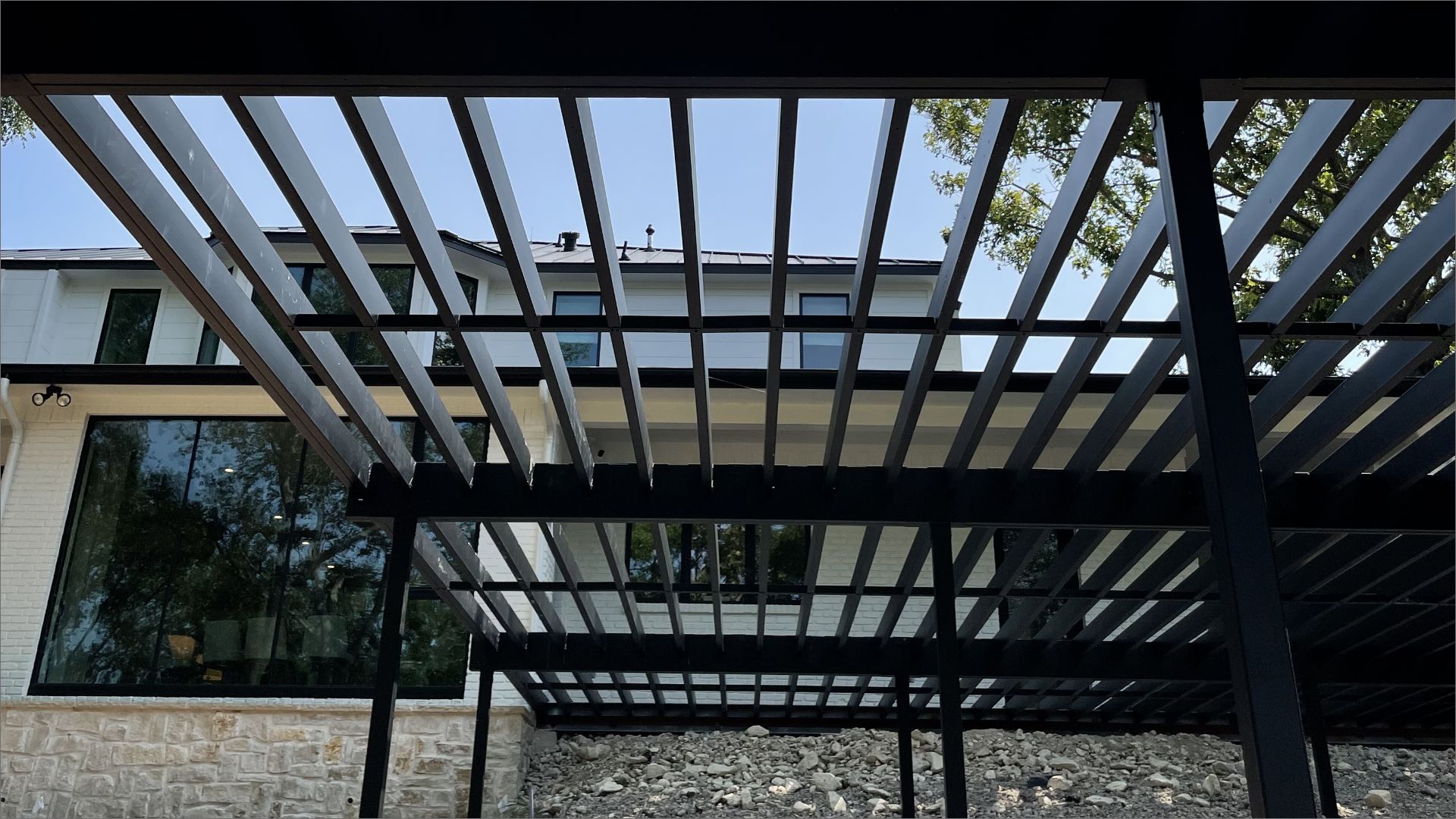 Incorrectly spaced joists can cause a host of problems that compromise the appearance of your surface boards and their stability underfoot. Addressing this common mistake will prevent boards from sagging over time and will ensure your deck lasts for years to come
To avoid this common issue, first, read the installation guides for your deck boards. Note that the layout term for joists is "on center," which refers to the measurement from the center of one joist to the center of the next. Then verify the manufacturer approved joist spacing and local building code requirements. While this varies by deck material and layout, in general, if you intend to install the deck boards diagonally, you'll find the joist spacing will need to be 12 inches on center. This is because the diagonal measurement across joists is greater than the distance when you measure perpendicular across the joists. However, for straight decking, most PVC deck board materials like Fortress Building Products' Apex™ PVC Decking will require a joist spacing of 16 inches on center. Exceeding this length may jeopardize the performance of your deck.
Improper railing height or baluster spacing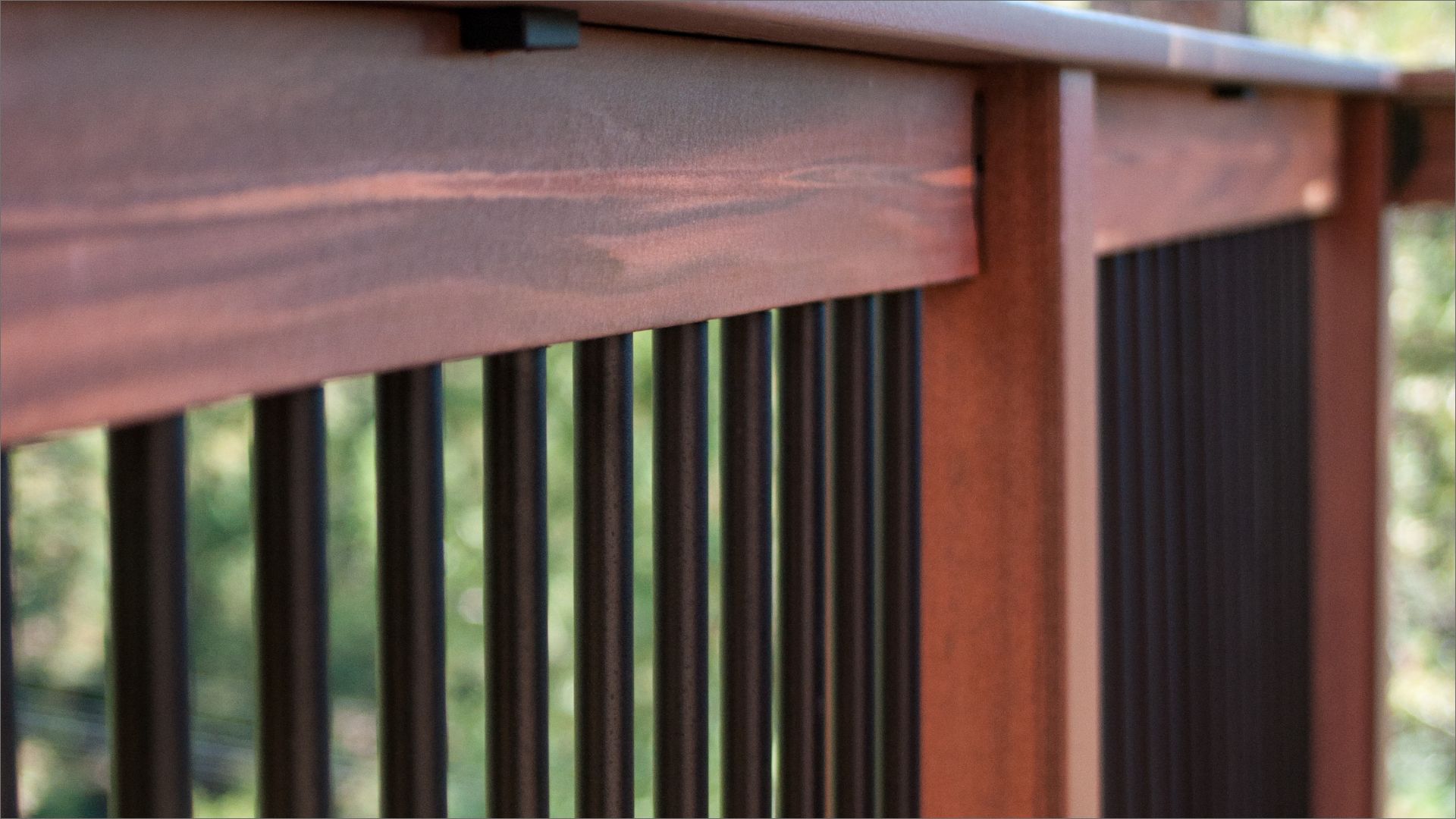 More often than not, railings and balusters are inadequately sized, notched or spaced at excessive intervals. When this is done, deck components are unable to meet the requirements for safety dictated by the International Residential Code (IRC). This is why it's important to check your local building requirements to ensure the height of posts/rails and the spacing of the balusters are fully code compliant. This will help provide the proper protection and prevent any accidental falls over your newly built deck. For more information on this common deck building mistake, check out the guidelines and code requirements for deck railings.
Incorrect fasteners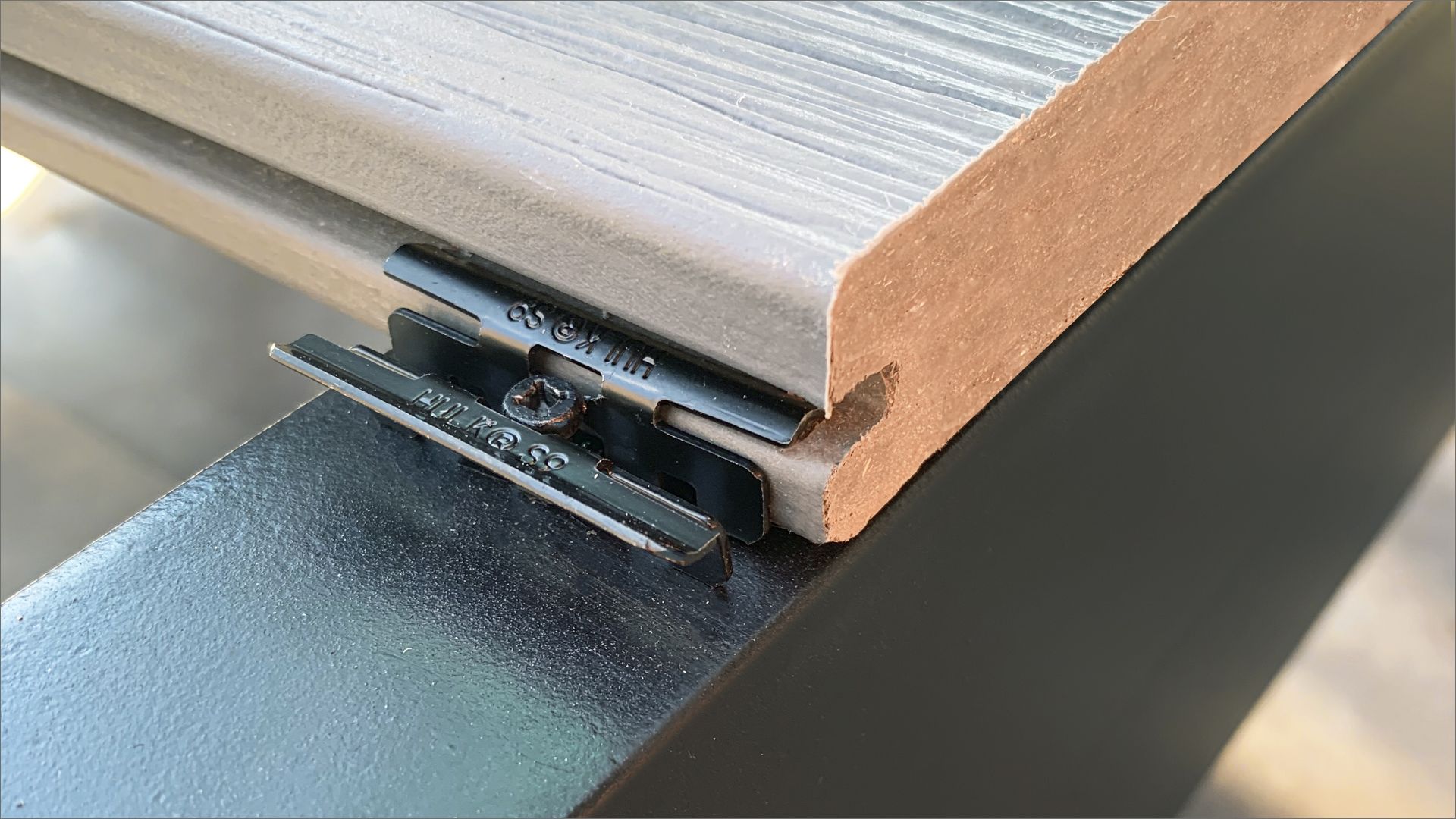 Given that outdoor decks are continually exposed to the elements, choosing the wrong type of fastener can hasten corrosion and do some real damage to your deck boards. This is why it's best to use stainless steel options, such as deck screws and hidden fasteners that are coated with zinc epoxy for improved corrosion resistance. This durability factor will support a long-lasting deck, ensuring it can endure high foot traffic and the elements.
Building stairs with incorrect riser heights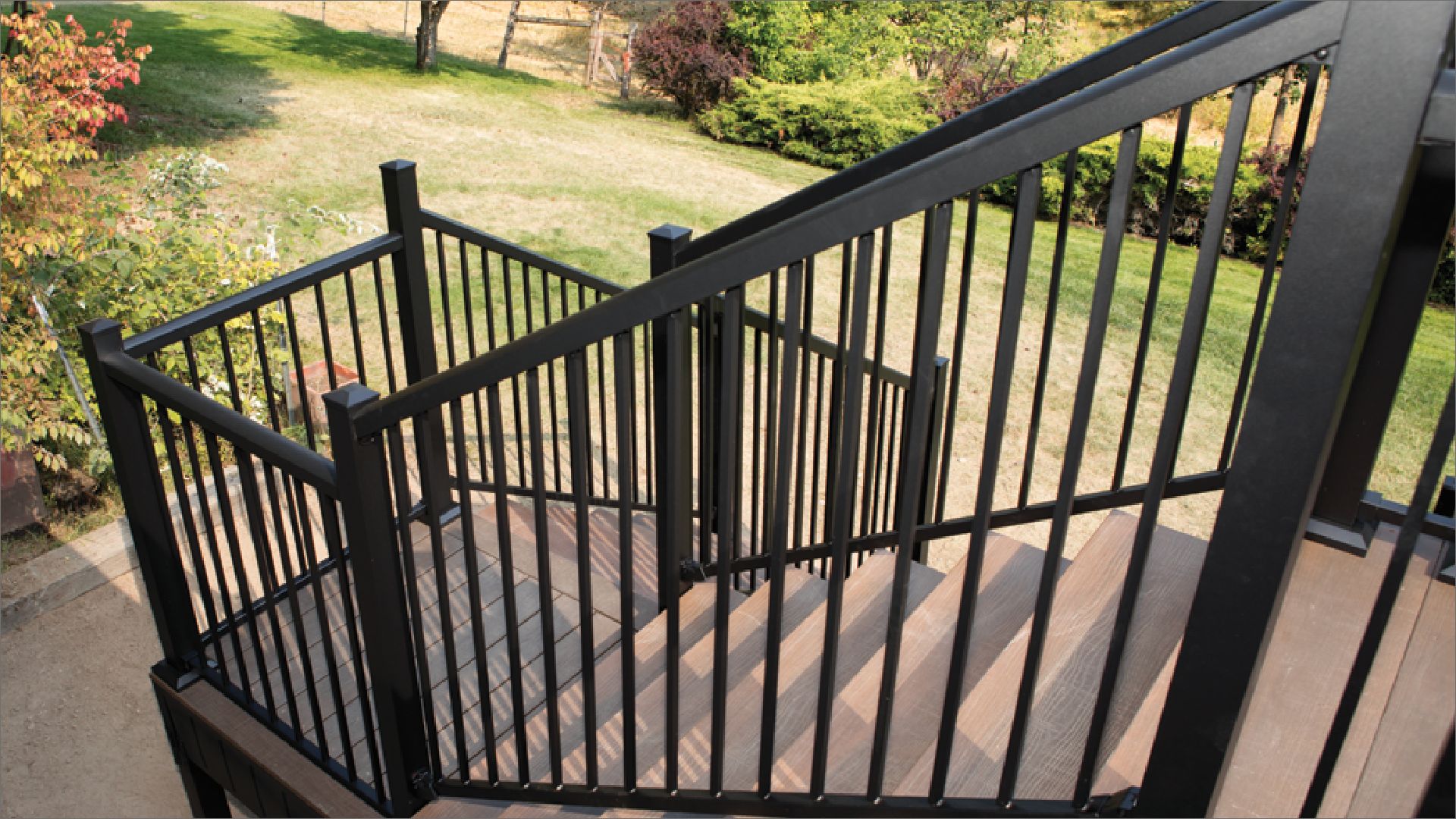 Inconsistent riser heights can cause falls and injuries. Typically, these vertical pieces go in between each tread with about half an inch of thickness and 7 to 8 inches of height. To better prepare for deck stair installation check out our short Q&A covering the top questions about deck stairs. Or to eliminate much of the confusion around sizing while avoiding serious safety concerns, check out the Evolution steel deck stair system from Fortress Building Products.
Choosing inadequate framing material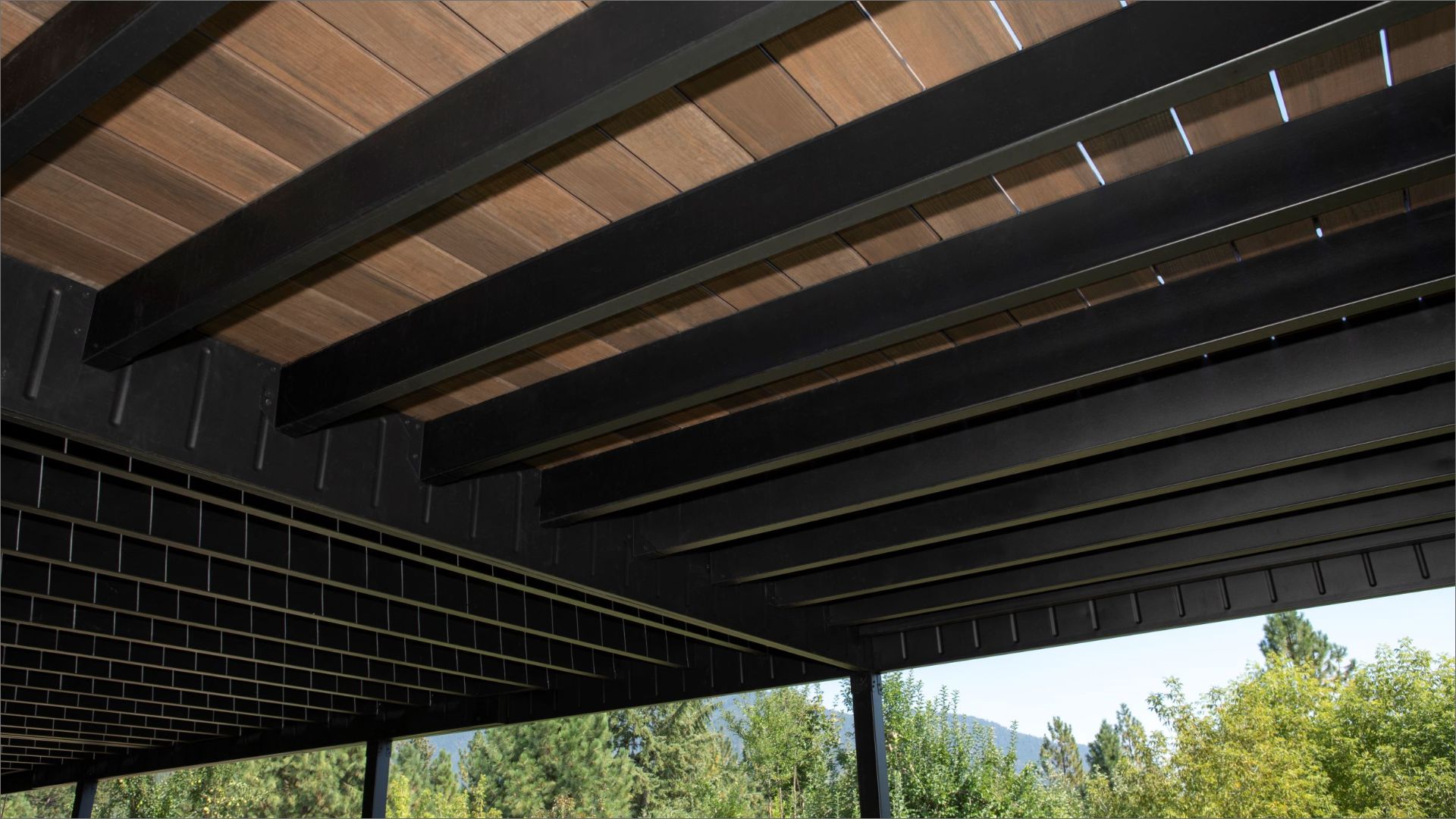 While many deck building mistakes center on improper spacing and height, one often overlooked issue is the deck framing material itself. Although wood frame decks are a common choice, they are known to deteriorate after long-term exposure to moisture and warp as a result of extreme changes in temperature. Similarly, preservative-treated decking is also subject to dimensional changes when it dries out after a few weeks of installation. These can both limit the lifespan of your deck and the inhibit the aesthetic beauty.
To counter these effects, consider switching to steel. With resilient building systems like Fortress' Evolution steel deck framing that remain straight and plumb from day one and every day after, you can sideline issues that plague wood frame decks, such as deterioration after long-term exposure to moisture and warping as a result of extreme changes in temperature. Plus, with easy installation you'll take an extra sigh of relief knowing that steel deck framing provides an ultimate yield strength 10 times greater than wood to support larger loads like hot tubs or outdoor kitchens.
Looking for more deck building help? Take a peek at the Fortress installation guides. With these, you can find the answers and instructions you need to confidently take that first step towards building your dream deck.