In a recent survey, Zumper, a rental listing site, reported balconies as one of the top ten amenities prioritized by renters in 2021. With 87% of renters desiring this outdoor amenity, property owners are capitalizing on the moment to make open-air property upgrades that resonate with occupants, such as adding balconies to multifamily applications. Consequently, the modern balcony railing is no longer just an afterthought for building owners but a design necessity, especially ones looking to increase property value and attract new tenants in today's lively rental market.
To support handling this influx in demand and equip multifamily properties with a competitive edge, we've compiled a list of trending modern balcony railing design offerings that look sleek, are easy to maintain and quick to install.
Cable railings combine industrial cool with contemporary elegance. Understanding present-day tenants' preference for style, cable railing is an on-trend option that shows no signs of slowing down. For multifamily property owners wanting to offer a stylish and sophisticated look while still maintaining durability, the linear, recede-from-sight railing has it covered. These railings are well-suited to match any modern architecture style and are available from select manufacturers with a multi-layered anti corrosion coating applied. Use it on balconies with aluminum posts for an industrial flare. Or, try it on staircases with wooden posts for a more contemporary feel. With the choice of horizontal or vertical cables, this balcony railing design option can match any style. Plus, consider the added safety of vertical cables that prevent children from climbing and falling over the railings on higher-up balconies.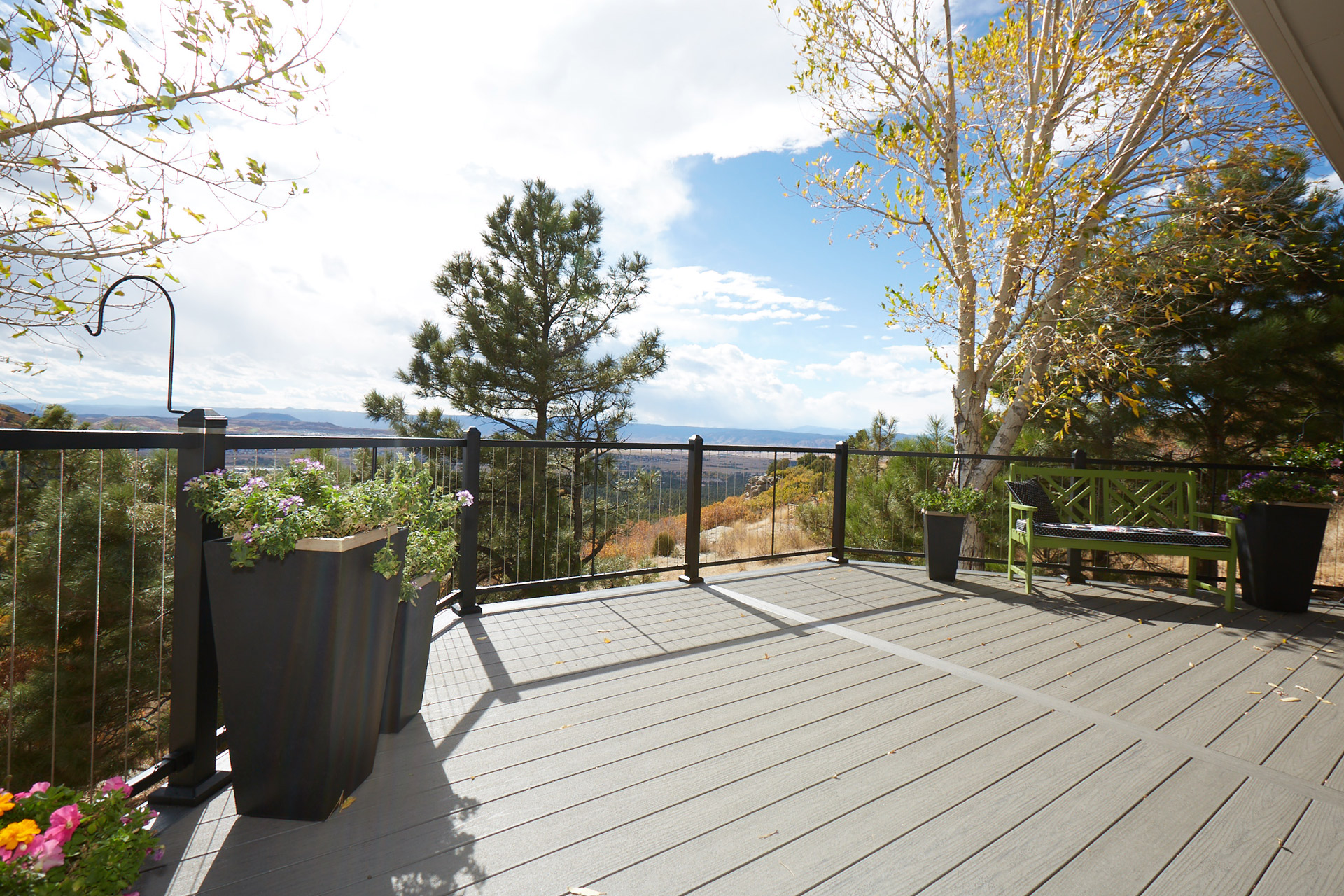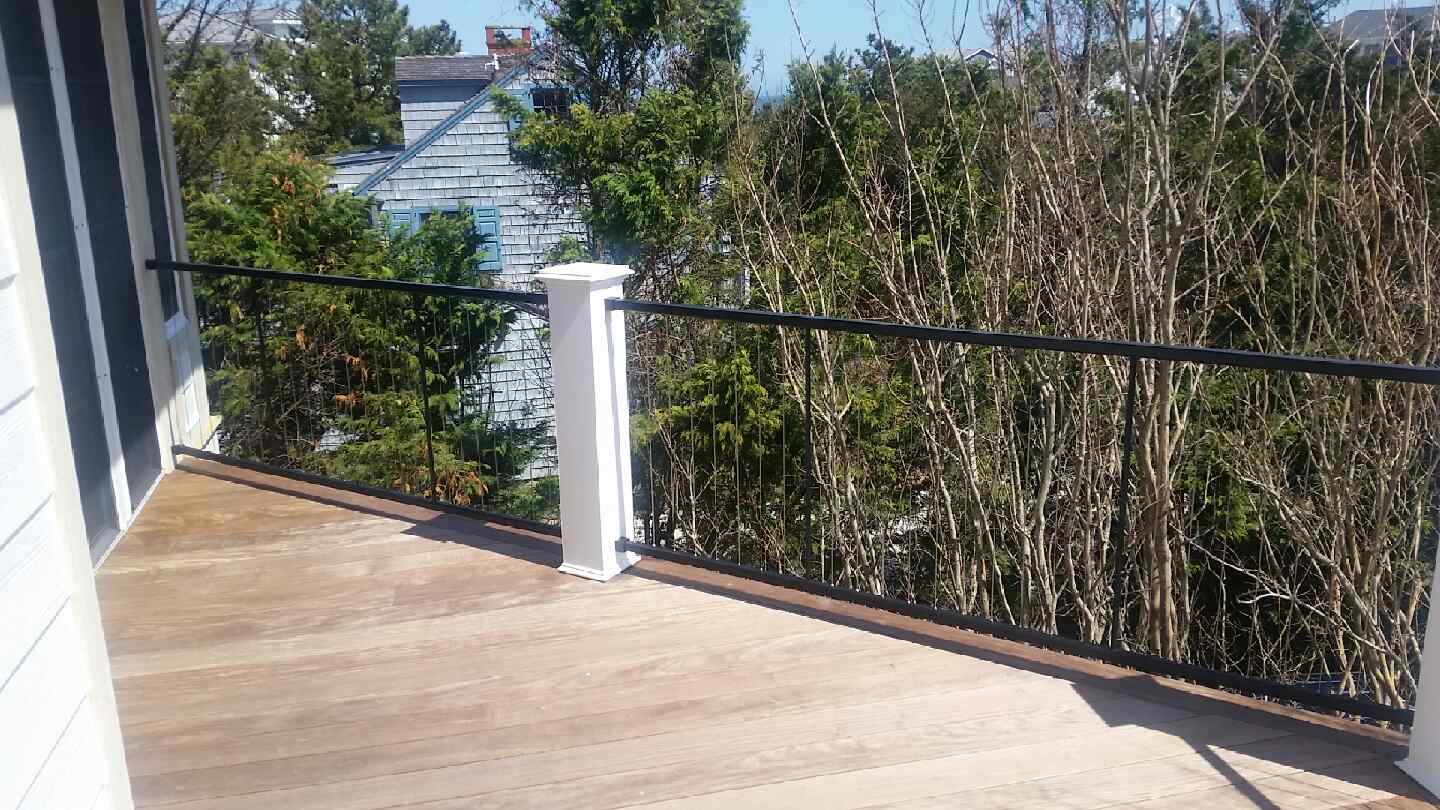 Aluminum railing systems save time and add strength. Compared to other balcony railing materials, aluminum is easy to install, durable and complements nearly any building with its polished modern look. For large scale projects with a tight timeline, consider Fortress® Al¹³ PLUS aluminum railing systems. The code-compliant, pre-assembled panels simplify the ordering process for property owners, and result in quick and consistent installs. These railing systems not only maximize renovation time, but also provide a crisp aesthetic appeal to attract prospective tenants.
Glass railing panels offer clear views with a clean look. A transparent pick for multifamily properties that open up to picturesque scenery such as lush greenery or mountain views, a glass railing is the best way to keep relaxing sights on display. With quick and easy installation, drop-in style glass railing panels or balusters provide balconies with a clean and completely clear visage that allows light to flow through and illuminate outdoor spaces.
With building owners looking to make quick and lasting improvements to their property, look to Fortress Building Products for railing systems and total solutions such as decking and lighting to enhance outdoor living spaces. Learn more at fortressbp.com/railing.