Online professional marketplace Thumbtack revealed that deck and porch remodels are the fourth highest trending project for summer 2021. In fact, the demand for deck and porch remodeling projects is up a whopping 167 percent against spring 2020 numbers. Taking this data into account, we expect deck railing to be in high demand as homeowners hurry to bring their dreamy deck projects to completion before summer weather hits its full stride.
Deck railings are a required safety feature and play an important role in your family's ability to enjoy your outdoor living space worry-free. That said, today's deck railings also provide an exciting opportunity to extend and complement your home's design aesthetic. But with endless options to choose from, we know that deciding on the right railing solution for your space can be overwhelming. That's why we've rounded up four beautiful and simple deck railings that will protect your peace of mind this summer.
Customizable aluminum deck railing systems safely enclose a deck in style
Once unassuming, the aluminum offerings of the past have been surpassed by customizable products, like our Al¹³ HOME™ deck railing. A wholly customizable solution, the aluminum panels of Al¹³ HOME can be personalized with different infill options – including cable and glass insets—to extend your home's design aesthetic to the perimeter of your deck. The system comes with an Accent Top Rail (ATR) and cap rail clips, and is dressed in a multi-layered anti-corrosion powder coating for a low maintenance solution.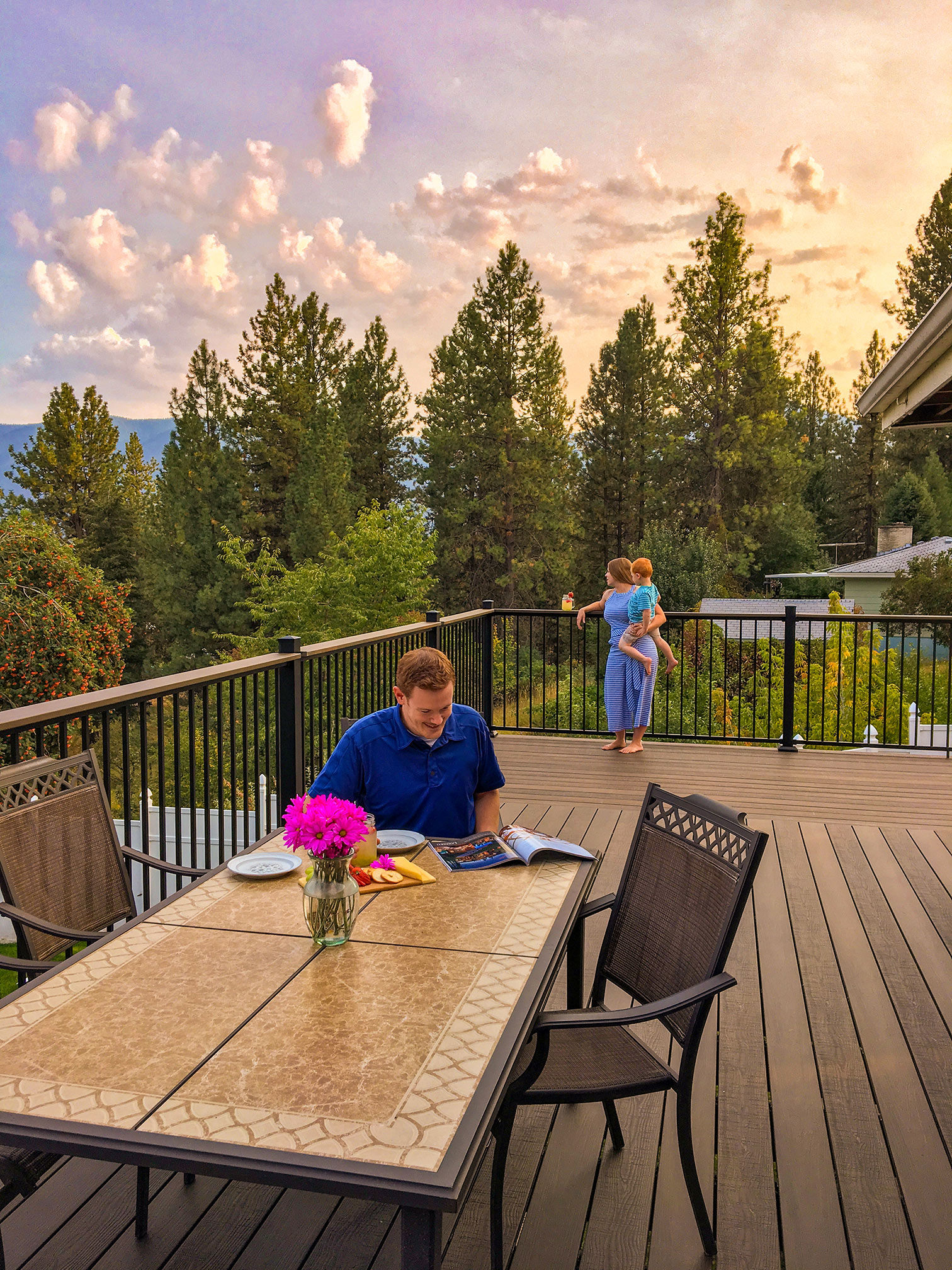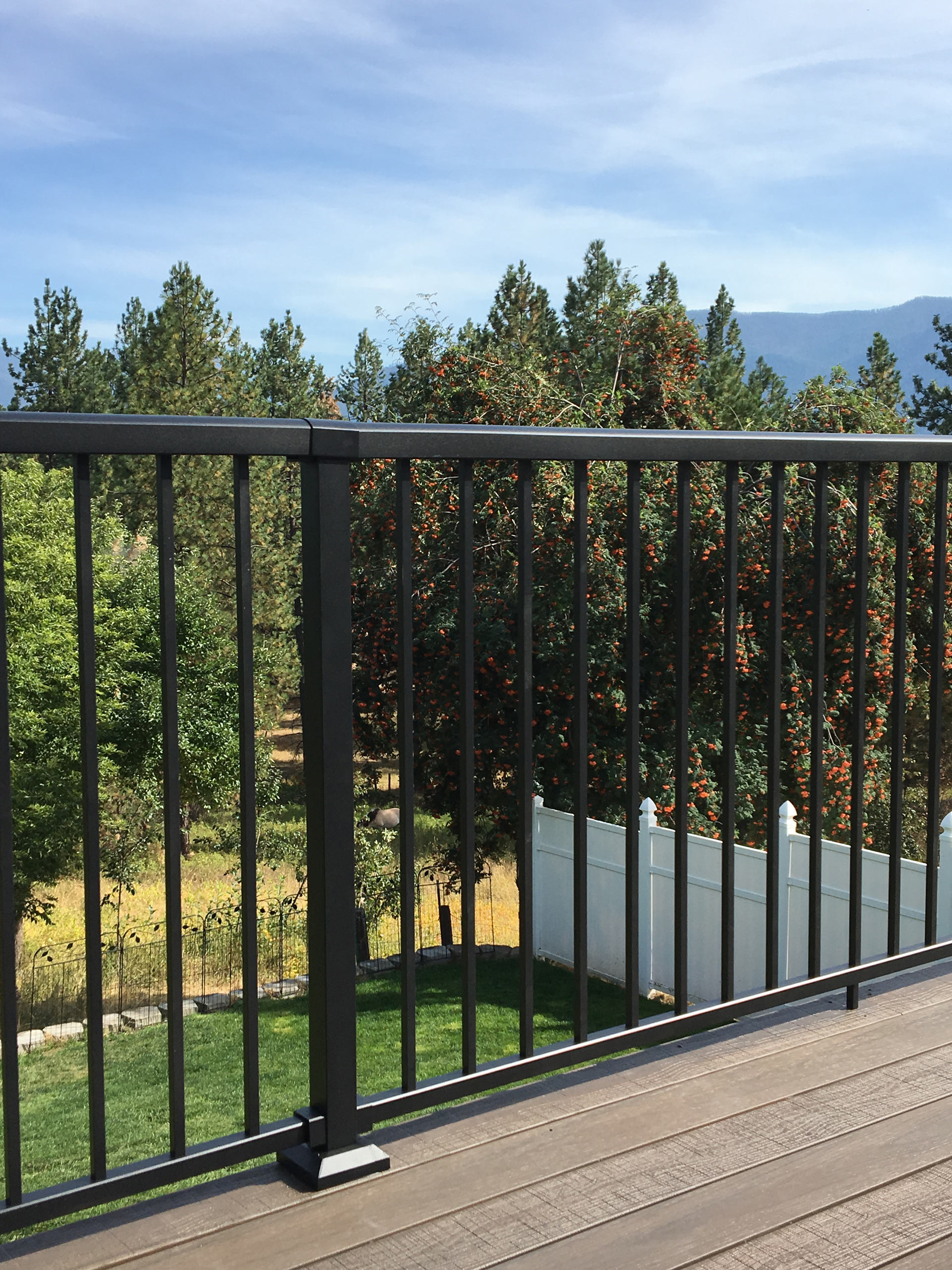 Premium steel deck railing solutions provide sophisticated, upscale appearance
Outdated and difficult-to-install wrought iron railings of the past have been surpassed by pre-welded steel offerings that bring a traditional, elegant gravitas to a Colonial or Neoclassical house and yard. The pre-welded nature of a steel system not only supports a no-fuss install, but also maximizes system strength – keeping your family safe when they spend time on deck. What's more, because select manufacturers enhance their offerings with an architectural-grade coating, steel deck railing systems can resist rust and corrosion and look great for years to come.
Cable deck railing brings forth the sought-after minimalist aesthetic
High-design concepts that used to be associated with interiors, like the mixing and matching of materials, are becoming increasingly commonplace in outdoor settings. For example, our cable deck railing systems, which can be assembled with wood or metal posts, deliver the in-demand, modern design aesthetic. Not to sacrifice performance for minimalist design, our cable railings offer pre-assembled panels and pre-attached brackets that utilize an industry-unique, multi-layered anti-corrosion powder coating. Not only does this ensure lasting beauty, but also helps support a virtually maintenance-free system.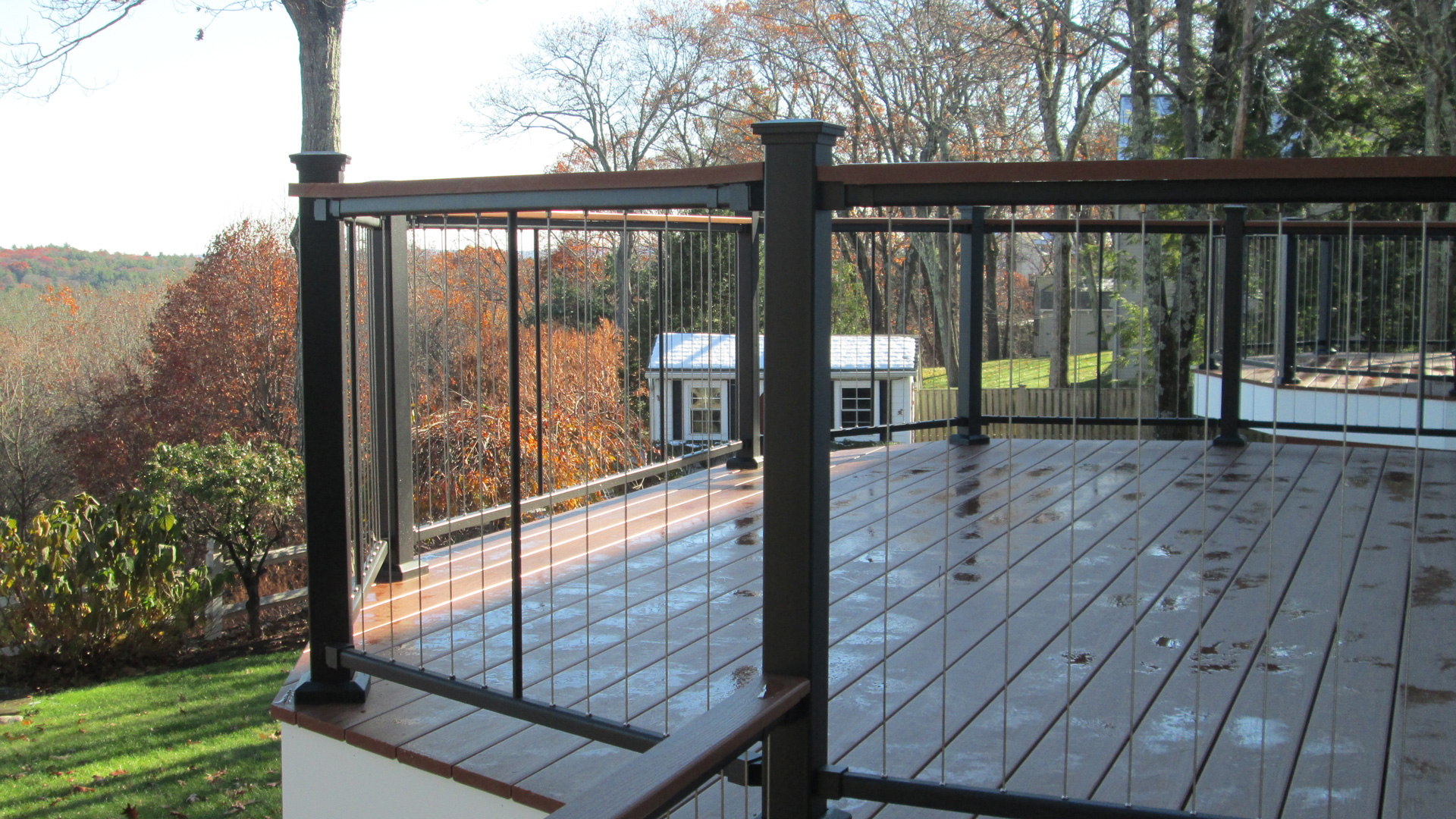 Glass deck railing solutions offer a contemporary look, promise unobstructed views
Creating visual and physical connections to the outdoors is one of the hottest design trends of the year, according to the National Association of Homebuilders (NAHB). To enjoy a stronger connection to nature, consider our Pure View® glass deck railing system. Sleek, contemporary glass railing panels allow you to enjoy the view beyond the top rail—from breezy seascapes to a snow-shrouded mountainous setting—and allows sunlight to flood your outdoor living space. Not to mention, a glass deck railing assembly requires minimal upkeep. Typically, cleaning with water and vinegar (like you would a window), will make the panels shine like new.
For more stylish and safe deck railing systems, you're already in the right place. And if you're looking to complete your dream deck with high-performing products that provide lasting style, consider our wood-alternative deck boards and steel deck framing system.