When it comes to decking materials, there are more options to choose from today than ever before. When wood was the only material available, species like redwood and cedar were the typical deck building materials of choice. However, according to Popular Mechanics, "composite decking and its close cousin, PVC decking, represent the fastest-growing decking materials sold today." Thanks to the latest advances in manufacturing, today's durable composite deck boards continue to rise in popularity because they successfully emulate the appearance of natural wood, but lack the propensity to warp, crack or fade over time.
If the pros of this wood-alternative material have you intrigued, then it's time to compare the advantages of wood vs. composite deck boards. Take a look below at how these two materials stack up and see why more people are deciding that composite decking is really worth it for their backyard overhaul.
Which kind of decking material is more durable?
One of the many allures of composite deck boards is that they're designed to sidestep issues associated with moisture absorption. In fact, many brands now back performance claims with 25-year plus warranties. On the other hand, the headaches typically associated with wood decking can include mold, splintering and warping if the boards are not regularly maintained. Depending on location, wood decking may need to be replaced in 10 years.
Is composite decking or wood easier to maintain?
Because composite decking is generally comprised of wood or bamboo fiber and recycled plastics, it's inherently low maintenance because it isn't prone to splintering or warping like wood boards are. As with any type of decking, though, basic maintenance and cleaning help keep the deck boards in top-notch shape. In contrast, wood deck boards typically require sanding, staining, and sealing every few years to better resist their tendencies to fade and deteriorate over time.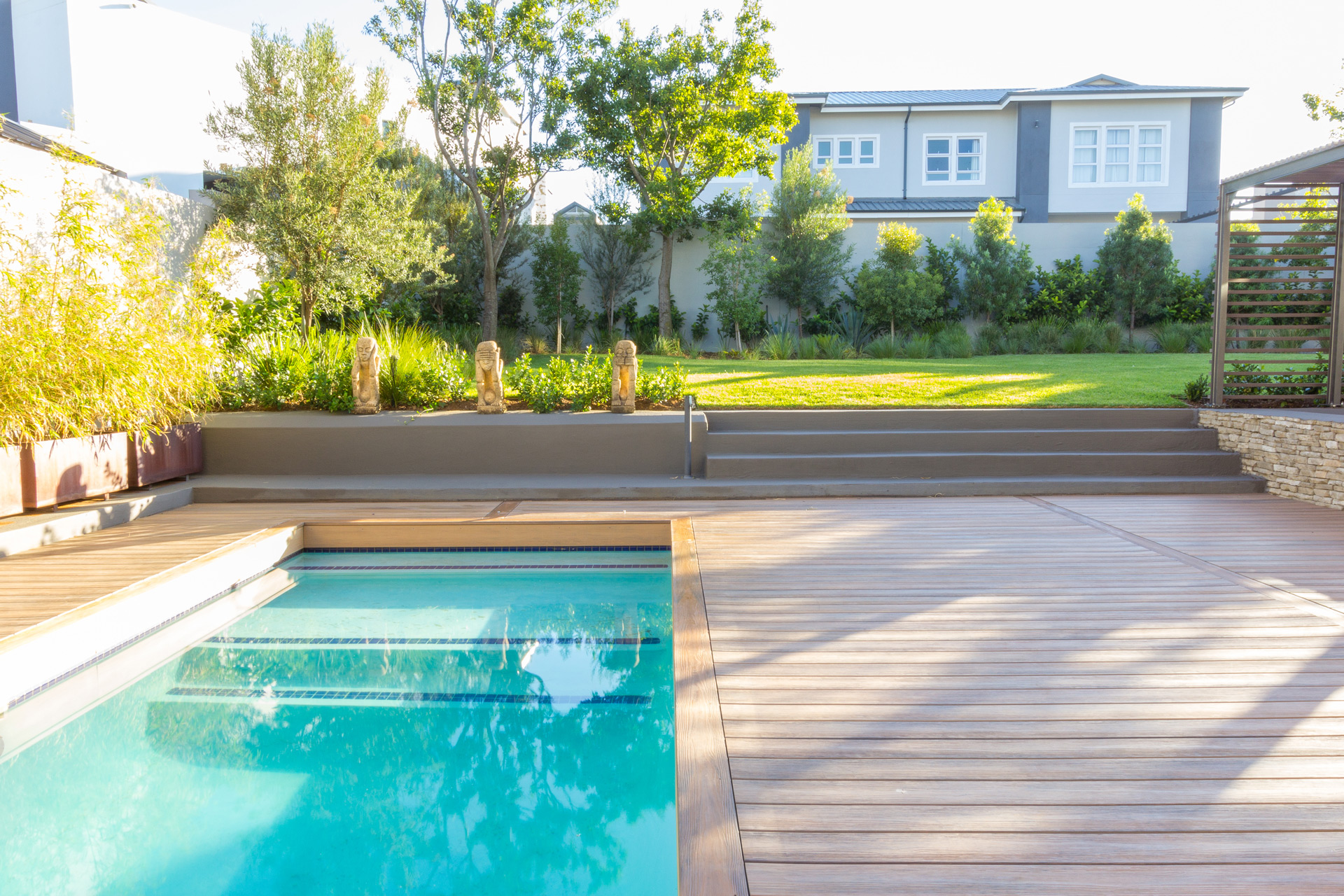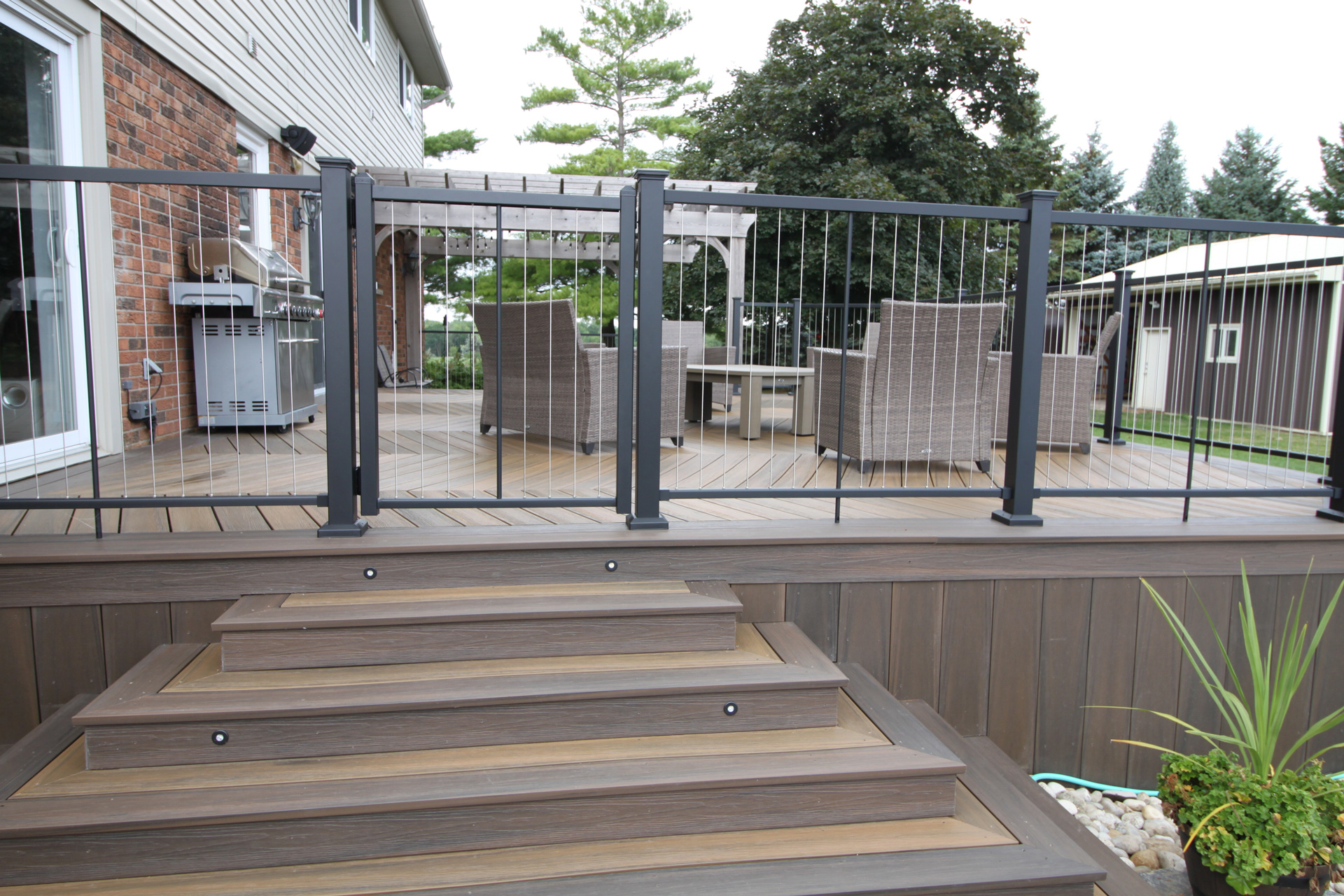 Which kind of deck board has the aesthetic advantage?
Thanks to impressive manufacturing advances, composite deck boards are able to successfully emulate the richness and beauty of wood much more than one might remember from the past. Dual embossing, for example, is a newer process that reveals a more realistic grain pattern. Several manufacturers also reinforce boards with an added layer of protection from UV rays, moisture and the effects of weathering, which helps preserve their good looks. When it comes to wood, especially sought-after tropical hardwoods like Ipe and Mahogany, there's no denying its warmth and beauty. However, one of the main complaints associated with wood deck boards is discoloration and fading after years, or even just months, of exposure to sunlight. Frequent and regular maintenance is key to retaining wood's natural charm.
How much is composite decking vs. wood?
Even though the initial investment in high-performance boards like composites may be higher than wood, they can also have significantly lower maintenance costs, which are compounded each year. In fact, with products like Fortress® Infinity® I‑Series decking designed to last 25 years or more, composites may end up costing less when you consider the full life cycle of a deck. And, with lumber prices reaching near all-time highs, the purchase point for composite decking has never made more sense.
Ready to build your deck?
If you've decided composite decking is better than wood for your backyard overhaul, head over to fortressbp.com/decking to get started! From composite decking to steel deck framing and railing, we have everything you need to bring your dream deck from concept to completion.