Cladding, a building's exterior skin, both defines the look of a building and interfaces with the outside. In some cases, it also plays a key role in weatherproofing a building as an integral part of an effective rainscreen system. So, that begs the question, "is cladding waterproof?"
Since performance varies across the cladding category, material selection is key – it can be the difference between an exterior that weathers and fades in just a few years or provides lasting style for years to come. This is especially true when considering wood for the exterior. Known for its warmth and beauty, wood cladding adds a soothing, organic ethos that is understandably popular in contemporary and rustic buildings alike. Unfortunately, its propensity to rot and deteriorate makes it anything but waterproof. Thanks to the latest advances in manufacturing, materials like bamboo-based composite cladding are able to successfully emulate the richness and beauty of wood and resist the tendency to warp, fade or stain over time.
Not all cladding boards are created equal, so we're highlighting characteristics of two highly durable PVC and HDPE composite cladding materials and breaking down their role in creating a functional rainscreen system. Keep reading to find out more.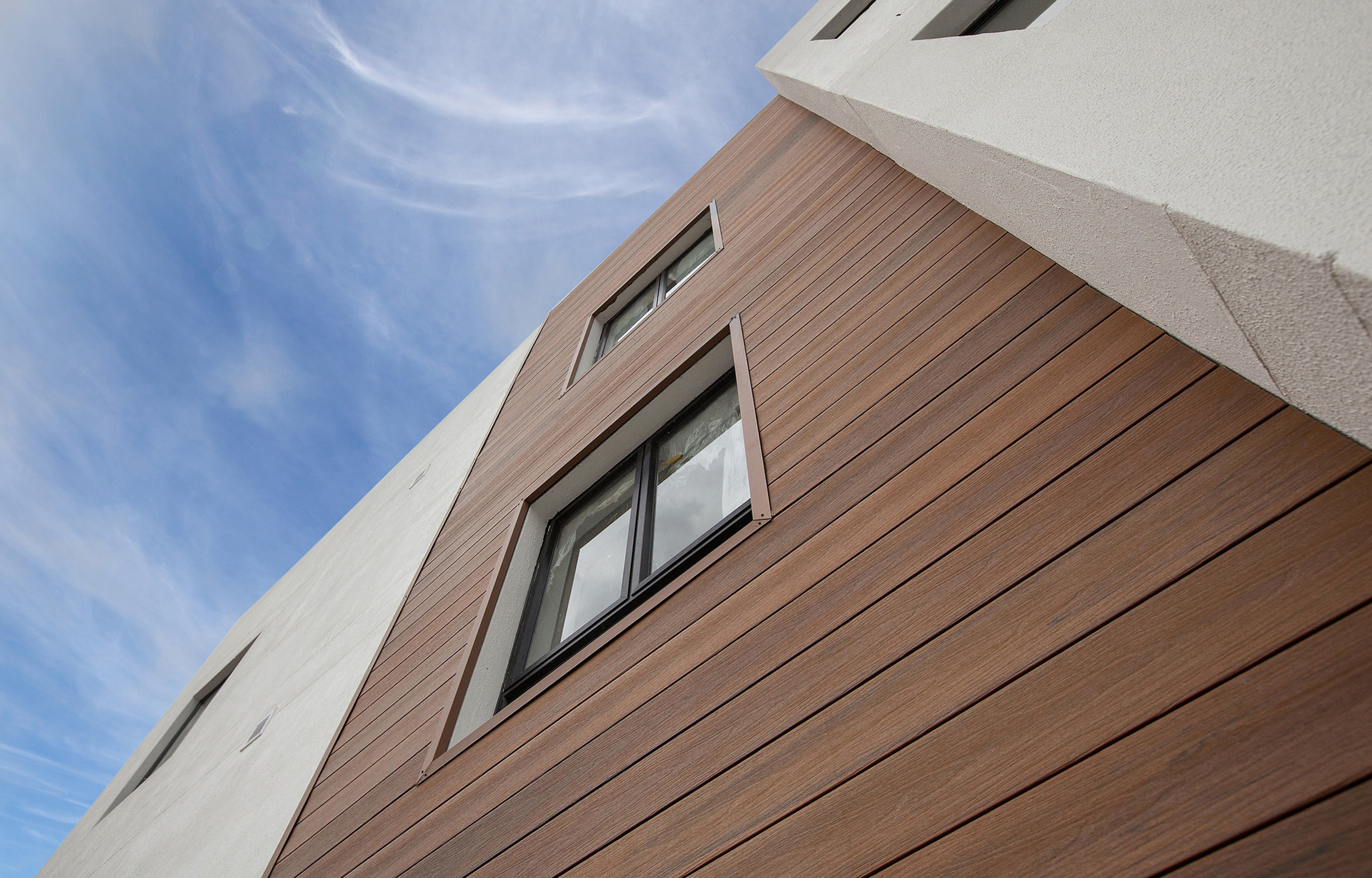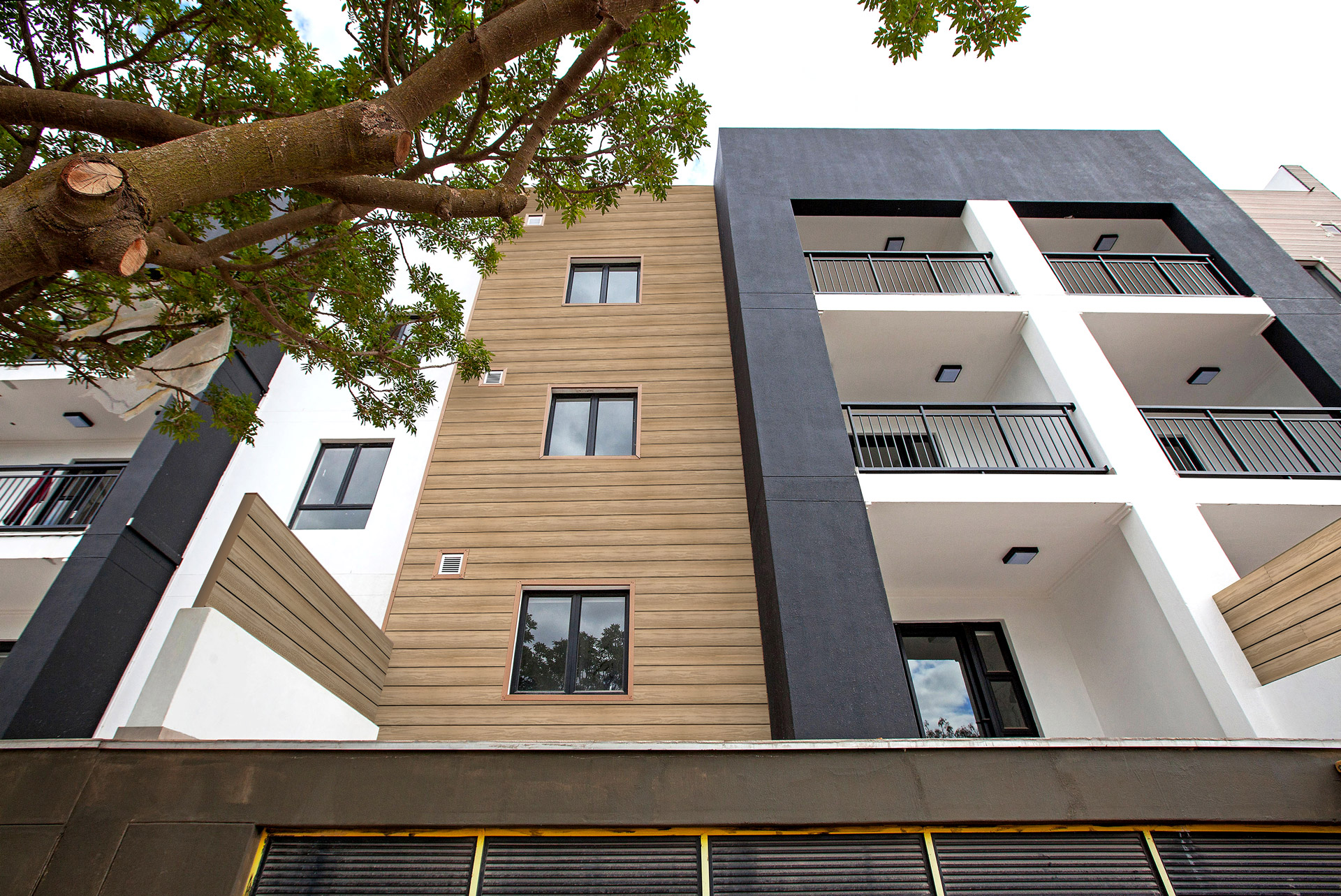 Cladding boards designed to withstand the elements
To withstand harsh weather cycles and maintain a consistent, enduring aesthetic on the exterior, Fortress® Apex® capped bamboo-plastic PVC (CBPVC) cladding features a bamboo cellular PVC core that allows for minimal expansion and contraction. The cladding boards are also encapsulated with a high-grade acrylic polymer to shield boards from UV rays, protect against fading and staining and defend against water infiltration. Fortress® Infinity® capped bamboo-plastic composite (CBPC) cladding boards feature an advanced protective cap for elevated durability and long-lasting stability. Their configuration offers effective moisture-resistance and inspiring wood emulation in rainscreen applications.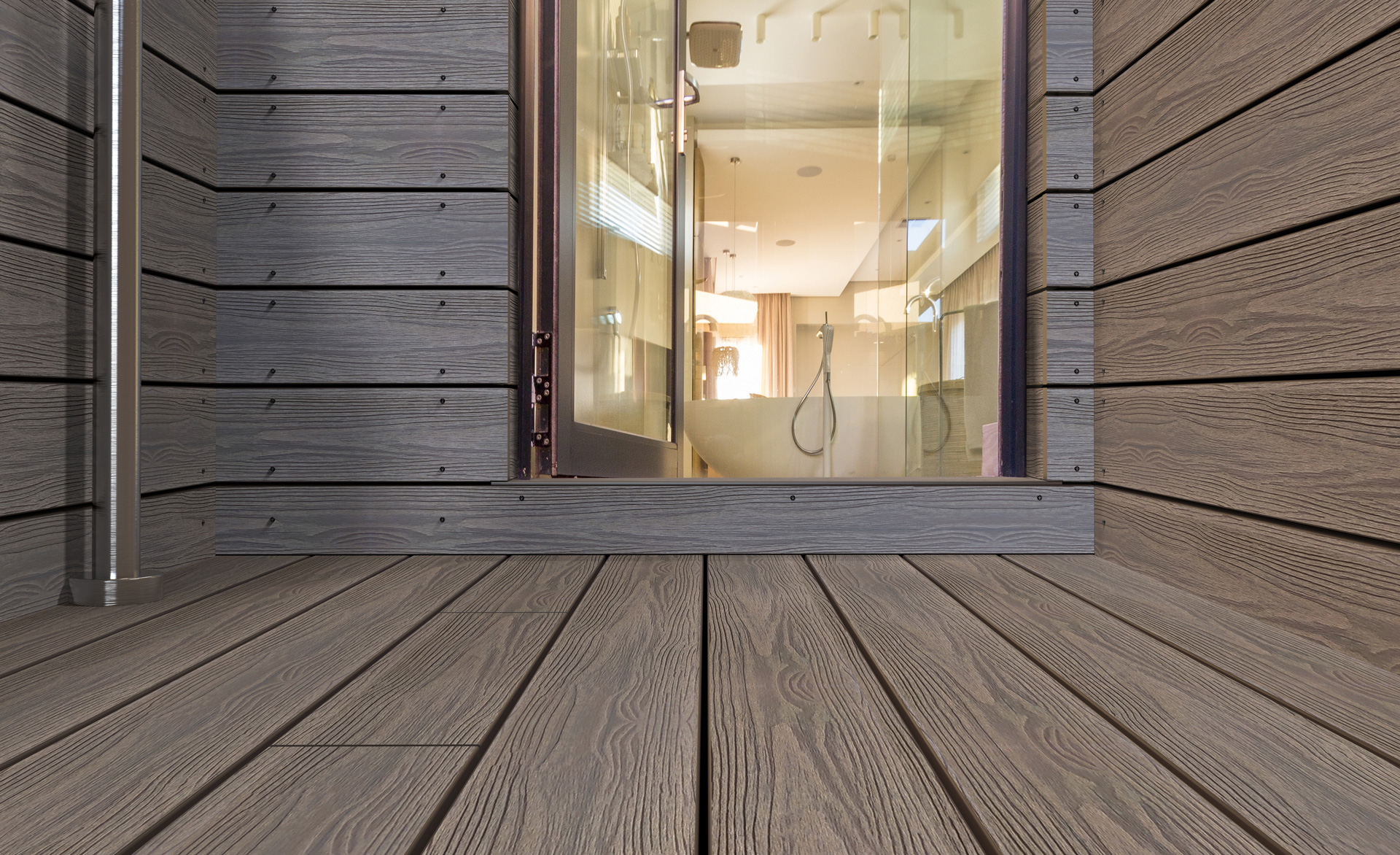 Why enduring cladding is important for rainscreen systems
As the first line of defense in an open joint rainscreen system, it's essential to select cladding boards like Fortress Apex CBPVC and Fortress Infinity CBPC that can withstand progressive weathering effects. Not only will this ensure the integrity and longevity of the rainscreen system, but it will also help support proper drainage and ventilation. Consider the makeup of an open joint rainscreen system. The cladding is applied to a wall indirectly, meaning boards are separated from exterior sheathing by furring strips, creating a ventilated drainage plane further protected by a water-resistive barrier (WRB).
The exterior sheathing, WRB, ventilated drainage plane and cladding together form what is known as a rainscreen system. The extra air space between the cladding and the wall provides a channel that promotes ventilation and drainage. Top venting allows water vapor, exfiltrate and heat to exit upwards by convection, and bottom venting allow water and condensate to exit downwards by gravity.
For rainscreen systems to effectively manage and resist water infiltration, it is essential the cladding material can withstand weathering over a long period of time. For peace of mind and the ultimate protection against water infiltration, look for cladding products backed by strong warranties that cover moisture resistance and aesthetics. Fortress Infinity CBPC and Apex CBPVC cladding boards are fully backed by 25- and 30-year residential and 15-year commercial warranties that cover performance, staining and fading.
Head over to fortressbp.com/cladding to be inspired by stunning tropical and exotic hardwood-emulating cladding boards that will add lasting style on the exterior.